Tina Seymour Demoran has run full throttle for most of her life. Not only is she owner and managing attorney at Seymour Law Firm, PLLC, she is owner of Professional-Expert Consulting Services, LLC, and co-owner of Matter Removal, LLC. She also has a medical background that helped pay for law school and has benefited her work in later years.
She also battled and defeated cancer at a young age.
Demoran recently sat down with Gulf Coast Woman to talk about her motivators, successes and finding love later in life.
GCW: Why are you passionate about what you do?
Demoran: I truly love being an attorney and businesswoman. There is something about taking a complex issue, whether it be legal or management, and working with my client to ensure that they understand every aspect that needs to be addressed and working together through the problems they face.
GCW: Tell us about your childhood and how an experience growing up has impacted your decisions/life.
Demoran: When I was a teenager, my dad was involved in a horrible accident. Watching him deal with the loss of his legs, a long and painful rehab, and having to relearn how to walk, I witnessed in his battle a quiet strength that has given any hurdle I have personally faced true perspective.
GCW: Tell us about your career and successes.
Demoran: I have been blessed to follow a career path that has added value to my current companies in a myriad of ways. From my first job as a waitress in my teen years, to being a nurse assistant in my early 20s while going to respiratory therapy school, to working in the medical field as a therapist during law school, each job taught me the value of hard work and how teams work together. Merging my medical and legal backgrounds helped me excel in the medical field. The management experience I gained working in the medical field gave me the courage to open my own firm and small businesses.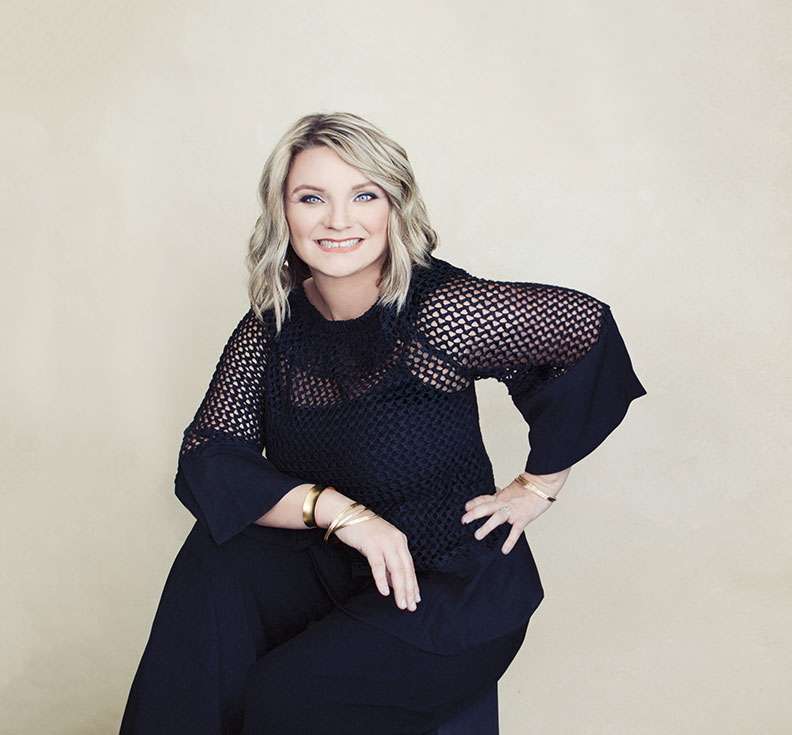 GCW: What motivates you?
Demoran: Watching my team grow and excel. Knowing that I am responsible for shaping and expanding the careers and futures of others. Knowing I am creating companies that are more than merely about making money. Each company is truly a mission to make my Coast and my state better.
GCW: How did you discover you had colon cancer? What was your first reaction?
Demoran: I was shocked. At 35, healthy, with no prior health history or known family history (at the time), I was numb. It was hard to believe I was sick, let alone that I had what I considered the "old man's disease."
GCW: Share about your treatment and recovery journey.
Demoran: I was lucky. They caught it in stage one, so I didn't have to take chemo or radiation treatments.
GCW: What advice would you like to share with other women about taking care of themselves?
Demoran: Listen to your body. Don't let a doctor reassure you that everything is fine, when you know your body best and feel that it is not fine. Go for that second opinion. I'm living proof that the first opinion is not always correct. I just had to have a hysterectomy this year for large ovarian cysts, after my old ob-gyn had blown off my concerns about excessive bleeding and pain at each visit for over a year. Doctors get busy and don't always listen to you when you are telling them that something is wrong. My new ob-gyn diagnosed the large cysts within 15 minutes of my first visit. I was in surgery less than two months later. Fortunately, they were caught in the pre-cancerous stage.
GCW: What did you learn about yourself during your health trial?
Demoran: That I'm a hell of a lot stronger than I realized. I was in an unhappy marriage and had literally become numb to everything. I was going through the motions but falling back on confidence and my own faith in my ability to overcome obstacles. When I was diagnosed, it was like someone had wiped the cobwebs from my eyes. I saw everything in a new light. I also realized that I was not immortal. It was time to take chances.
GCW: How do you deal with failure, major trials?
Demoran: I learn from them: Get up, dust myself off – and move on.
GCW: As a girl, what did you want to be when you grew up?
Demoran: A vet. I loved animals. Still do.
GCW: Who is your inspiration/mentor and why?
Demoran: My Aunt Ginger, my mom (Mama Eu), and my daddy. My Aunt Ginger was the first woman I saw working and putting herself through college. I knew I wanted to be like her.
Mama Eu was one of the few women business owners on the Coast in the 1970s. She owned a small bakery in St. Martin, and we used to sleep in the kitchen while she prepped for the next day. Later, when she moved the business back to our home, I was there to assist, help her prep, and help run the events she catered.
GCW: Tell us about your family (husband, children, etc.)
Demoran: My husband and I celebrated our fourth wedding anniversary on Aug. 23, 2018. We have been friends since I was 12 and he was 13. We never dated in high school, but damn, what a difference a few decades can make when you run into each other later on down the road! We are each other's sounding board and biggest cheerleader in our businesses. He's a real estate broker, so he knows what it takes to run your own business – the dedication, the hours, the sacrifices. Philip has a 26-year-old son (Nick), and we have a daughter-in-law, Cherie, who is absolutely amazing. They gave us a gorgeous granddaughter, Stella Katherine, in January 2017. We are absolutely in love with our blue-eyed grandbaby.
GCW: Were you surprised when you were called about being a cover subject for Gulf Coast Woman? What was your reaction?
Demoran: Very much so. I am also extremely honored.
GCW: Is there anything else you'd like for our audience to know about you?
Demoran: We have four inside animals: two dogs, Maggie Mae and Buddy, and two cats, Roxie and Misdemeanor. And a variety of bayou fur-babies who come visit us on the back porch each morning at our little house on the bayou!