When I started my marketing agency, iBi Marketing Solutions, in April of 2017, I was so excited about what I was doing that I never once doubted myself or had any negative thoughts. I devoted 100 percent of myself to the business. I had "my blinders on," as my mother, Laurie Hartley, always told me.
My husband, Matt Hester, was the one who suggested I start my own marketing business. I think he knew me better than I did.
It's funny how we gravitate to certain things in life subconsciously. I've never been afraid of doing something new. Actually, I enjoy it a lot. I believe being an entrepreneur runs deep to the core of who we are.
When I started my first business, then my second (RH Health & Wellness in September 2017), I wouldn't say I did them the "correct way." I just did it the way I knew best. There is a lot of "figuring out" when it comes to starting a business. Looking back, there definitely are things I would improve and spend more time on than others, but that's what it's all about — learning and adapting as you go.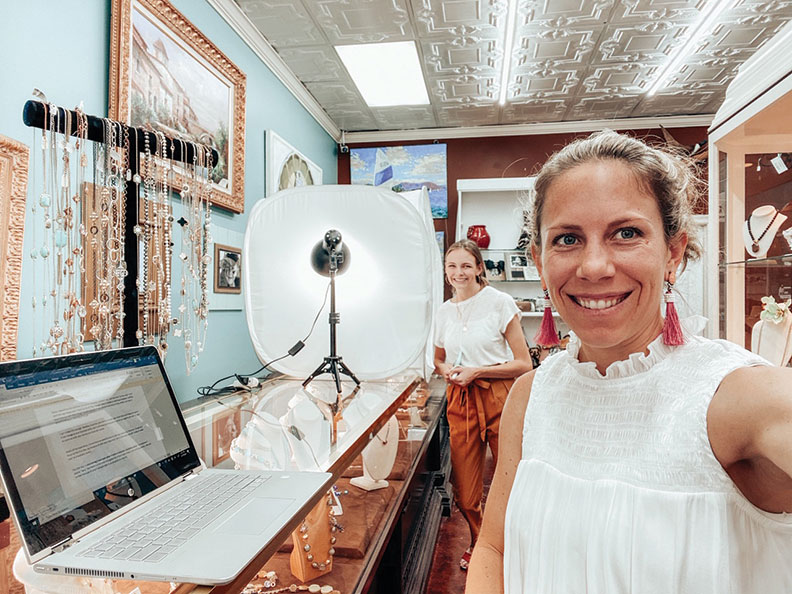 Based on my experience, starting a business has several steps. The first — not because it's the most important, but it will make or break you — is discovering whether you have what it takes to become a business owner. "Entrepreneur" sounds sexy, but a lot more goes into it than I ever knew. I am a stronger woman, wife and mother because of what I've accomplished on my own.
The most important traits for an entrepreneur are passion and work ethic. Work ethic will help you grind out the long hours, and your passion will be the motivating factor to keep you focused. If you can talk about it all day long, it's a passion, and I truly believe work ethic is an attitude; you either practice it, or you don't.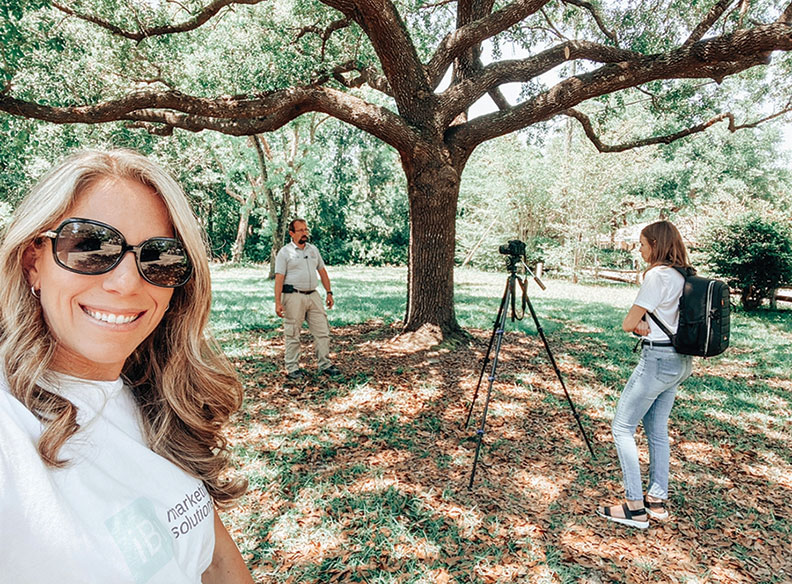 On Sept. 21, 2018, I delivered our daughter, Lexi Hester. I could have abandoned my entrepreneurial dreams then, but I didn't. Two weeks after her birth, I was back at it. My competitiveness, passion and work ethic (and a lot of support from my husband) kept me going. I was now a stay-at-home, working mom.
Having positive and supportive people around you can help you reconnect to your inner drive. I completely believe in having a support team to lean on and confide in.
My favorite quote, shared by my father Jim Hartley, is, "You will become what you think about." Keep thinking about who you want to become, and it will happen.
---
Rachel Hester is owner of iBi Marketing Solutions, a full-service marketing agency located on the Gulf Coast, as well as RH Health & Wellness, which provides solutions for weight loss and other health-related goals. Reach her at ibimarketingsolutions@gmail.com or rachhhealthandwellness@gmail.com.