She may wish for special abilities like her favorite superheroes, but for being a mere mortal — and a 17-year-old at that — Jaliyah Snaer is no slouch in the power department.
The rising senior at D'Iberville High School won the 2019 state Youth of the Year title for Boys & Girls Clubs — beating out four other winners from the local clubs and nine county winners from Mississippi, including graduating seniors. She's ranked 29 in her class of more than 300 students and was chosen captain of the color guard team after only a year of experience. She's been involved in a slew of academic and service organizations, including National Honor Society, National Technical Honor Society, student council, National BETA Club, SAVE (Students Against Violence Everywhere), P.R.I.D.E. (Personal Responsibility in Developing Excellence) and DECA.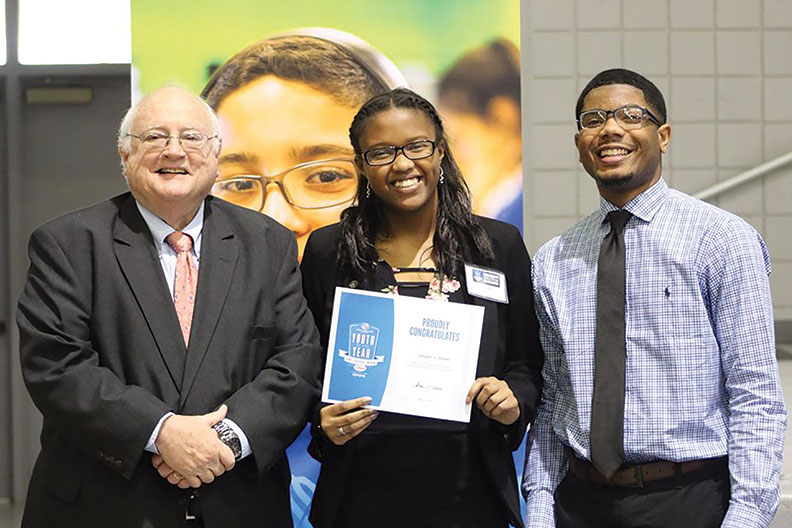 But she doesn't claim to be perfect.
"I literally am the queen of sleep, procrastination, paranoia and stress," she says. "Despite these not-so-flattering characteristics, I somehow still manage to come out on top and get everything accomplished in time — including making straight A's"
If something seems easy, Snaer has a habit of purposefully making it harder — which is why she's teaching herself to use her non-dominant hand. Always eager to engage her imagination and change her perspective, brain games like Tetris, Lumosity, and Bejeweled are among her favorite pastimes, along with sewing, writing, drawing, singing and dancing.
'WISE BEYOND HER YEARS'
Experience has taught Snaer that success isn't defined by winning, but by not giving up. While she didn't win the national Boys & Girls Clubs Youth of the Year title, she says, "I still use my influence to be an inspiration to other people."
"If you only win, you will never know what it's like to fail, which is a big part of striving to be successful," she says. "Never accept inheritance or (handouts); you appreciate something more if you remember how hard you had to work to earn it as opposed to just being given something."
Teens are pulled in all directions as they navigate adolescence, says Morgan Bogolin, marketing and communications director for Boys & Girls Clubs of the Gulf Coast, but Snaer has stayed focused, committed and engaged as she pursues a promising future. In the short term, Snaer looks forward to graduating and going to college. Later on, she aspires to own her own business, have a family, write a book, help others and use her talents in various roles, including photographer or voiceover actress.
To Bogolin, Snaer simply epitomizes what it means to be a Boys & Girls Clubs member.
"Her leadership abilities and ambition are wise beyond her years," Bogolin says, "and we are honored to be a part of cultivating her growth and development as a powerful young woman."
A strong girl or woman, in Snaer's view, "isn't sorry for not living up to what someone else wants (her) to be" and chases her dreams. She knows how to use her influence to give other people opportunities, stands up for the right causes, can put herself in someone else's shoes and recognizes the power of patience and gratitude.
"Be humble; use your manners, even if it sounds silly," she says. "People will be more willing to open up and give opportunities to those who are kind and patient as opposed to those who only expect to always be successful."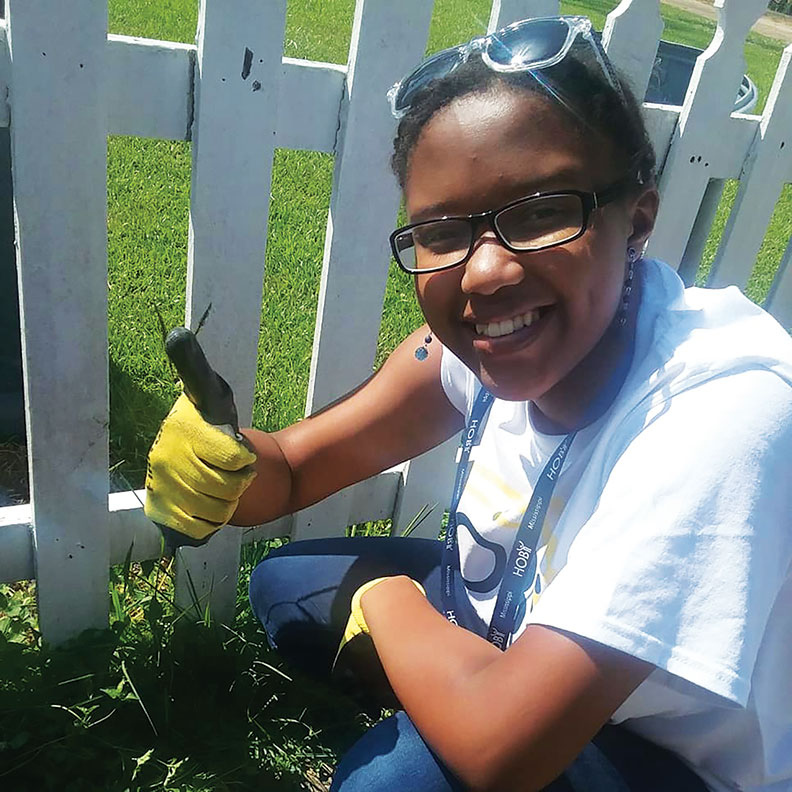 DOING FOR OTHERS
Someday, Snaer says she'd like to be rich and famous — but only to help others change the world and further philanthropic causes. Giving back causes a ripple effect, she's noticed: "You do something for someone, and the kindness spreads."
The teen spends a lot of time during the school year participating in community service efforts, including being part of the Operation Christmas Child drive and arranging for the Boys & Girls Clubs to participate. She also joined a new school club that promotes recycling.
At her Boys & Girls Club, she recently helped design a revamp of the teen center alongside other Keystone Club members, who collaborated to create a fun space with lounge areas, game systems, sewing machines, robots and more.
"Doing things to help other people brings me more joy than helping myself," she says.