When clients come to Brushes, says salon owner Erin Glisson, she wants the experience to be the highlight of their day.
"We embrace every client and give our best," Glisson says, "whether it's a simple trim or a wild makeover."
For her team, Glisson adds, "Our work is more than just a beauty service. It's an expression of our own creativity." That made a forced shutdown due to the coronavirus all the more difficult for the Brushes crew, which is based on Creosote Road in Gulfport. While the doors were closed, the owner says, the effect was felt not only financially, but mentally by a team that deeply values their relationships with clients.
Now that the salon has reopened, she says the staff is taking all necessary precautions and prioritizing safety. No matter the circumstances, Glisson adds, guests can count on Brushes being a clean, professional and creative space with a relaxing atmosphere.
"Our crew truly supports each other's work and growth; we get along really well and are always there for each other," Glisson says. "This has allowed us to create such an incredible vibe in the salon that clients can feel immediately when they come in."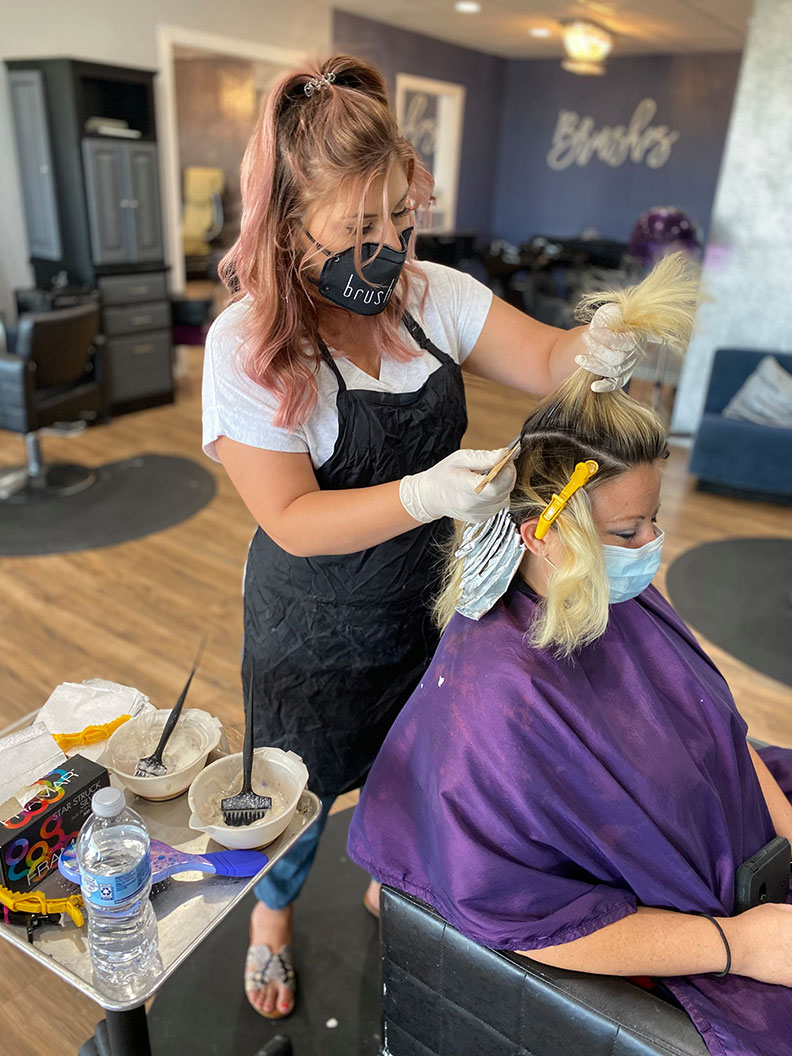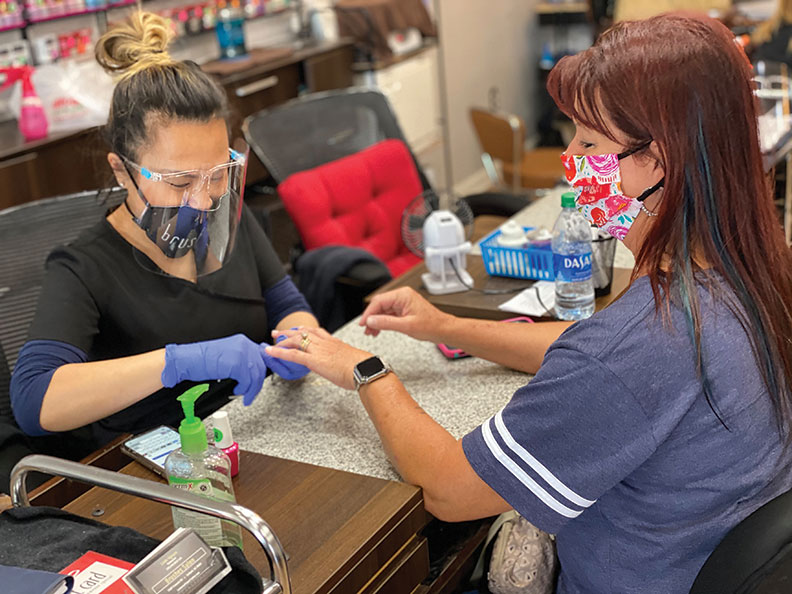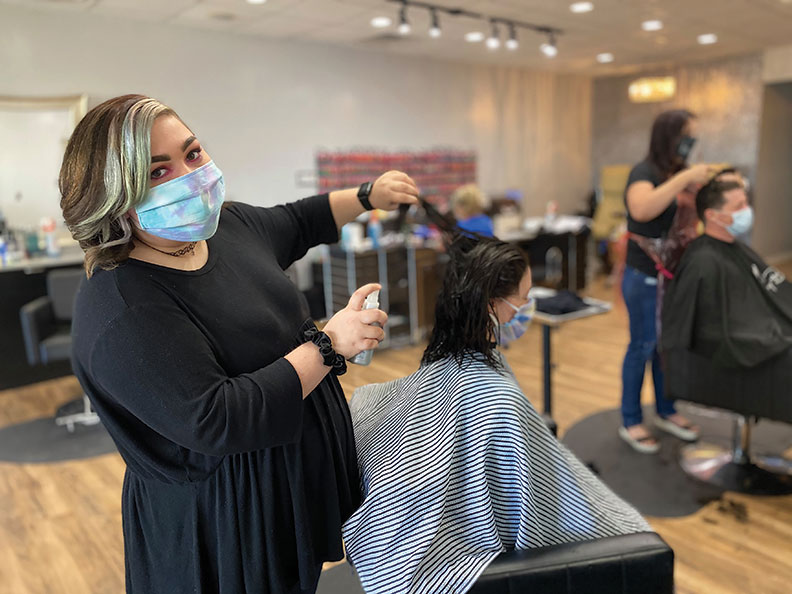 Besides cutting, coloring and styling hair, Brushes offers nail, massage, and spray-tan services. The salon has been steadily growing its roster of talented professionals, Glisson says, and continues to do so with aesthetics.
"The addition of these skincare services will make us a one-stop shop for health and beauty," the owner adds.
Being a colorist and updo artist indulges Glisson's creative bent, allowing her to experiment with mixtures and designs. She has long been intrigued by math and chemistry, and she's wanted to own her own salon since she was a little girl.
"I was also born with a cleft lip and was teased a lot growing up," the south Florida native recalls. "I promised myself that I would make it my life's work to make people feel beautiful inside and out."
Brushes now has been operating for two years, serving men, women and children and doing large events like Mardi Gras balls and weddings. Glisson decided after a long stint of booth renting that it was time to branch out, and the salon started with half of its current space and stylists.
The most rewarding part of Brushes has been watching the growth in people, Glisson says, and while the team didn't all start on the Coast, it's where they all call home.
"I take my role as a leader very seriously and do everything possible to ensure our stylists are able to succeed, she says. "I believe that people are a product of their environment, and watching Brushes stylists grow in their abilities and careers has been amazing."
IF YOU GO
15007 Creosote Road, Gulfport
(228) 343-7433
www.facebook.com/brushessalon