20's
SOFIA COOPER
Student at the University of Mississippi
"My twenties have shown me I need to form healthy habits now in order to carry them for the rest of my life. My teens were filled with home-cooked meals, dance practice and regular faith formation. All of these things are now entirely left to my own discretion, and this freedom comes with great responsibility. College and your 20s can be exhausting, but it's also the most free time I'll ever have. I also realized that joyful activities should never be compromised when growing up. The best thing I can do for myself is make time for people and activities that give me great joy!"
What to expect in your 20s:
• Metabolic rate starts going down, and weight probably will increase a little each year.
• Bones are still strong and growing, but with gradual bone and muscle loss on the horizon, this is a good time to adopt a diet with lots of calcium and vitamin D and start a habit of regular weight-bearing exercise
• Growth and development is still happening in the brain, particularly the prefrontal cortex — an area associated with decision-making, risk-taking and short-term memory.
---
30's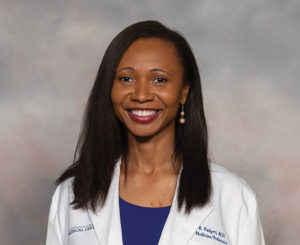 JASMINE PADGETT Internal medicine/pediatrics resident physician
"If you are like me, your 20s were filled with quests of self-discovery, taking chances and finding your career path. Now that I am in my thirties, I have a new profession as a physician, a youthful marriage and more obligations than I could ever imagine. One thing that has not changed over the past decade is my attention to self-care. I still shop for healthy snacks, try new workout challenges and attend church every free Sunday I get. Your mental, physical and spiritual well-being are not optional, they are a necessity."
What to expect in your 30s:
• Gradual reduction in bone mass; you lose more bone than you produce, increasing risk of osteoporosis.
• Changes in their menstrual cycle, triggered by factors ranging from hormonal fluctuations to perimenopause. Fertility begins to decrease.
• Slower cell turnover, making skin more prone to dryness
• Slower metabolism
• Women report feeling greater confidence, satisfaction and comfort in this phase of life, despite navigating more stressful situations.
• Research has found this decade is when women reach their "sexual peak."
---
40's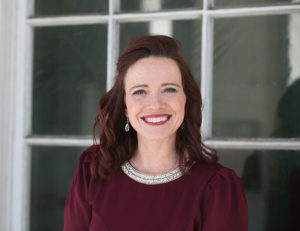 SUSIE DAVIS
Owner/ consultant
A Plan to Remember
"At the age of 44, I've learned more in the last four years about myself than I feel I have most of my adult life. Mentally, I am thankful for my strong faith. As a family that has dealt with a lot of medical adversity I have expanded deeper into my personal relationship with the Lord and attribute that to my mental grit.
As a woman who decided to start her family in her mid 30s, it's super important for me to be physically sound. Taking care of me is the biggest responsibility I have for my family, especially with a spouse who battled cancer daily. Eating balanced meals, eating often and creating physical activity plans that fit my active lifestyle is crucial. It is important to focus on keeping myself healthy so I can give to my two boys, who are 10 and 12, and to my parents as well."
What to expect in your 40s:
• You may become more forgetful. Studies show that after 45, memory starts taking a downturn.
• Hair may start falling out or turning gray.
• Hot flashes may become more common as you approach menopause.
• According to psychologists, women are more self-confident at 40 than at 20 or 30. They have settled on a personal style, don't sweat the small stuff and frequently re-evaluate themselves and the people they associate with.
---
50's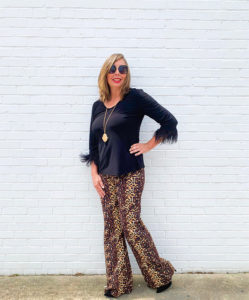 WINDY STANTON
Owner of Ladidaa Boutique
"For me, being in my 50s has been both challenging and enjoyable. I like the freedom I have to be myself. I don't care anymore about my size or shape; I'm over it! But I do care about my health and my ability to keep going in the future. I try to do things to keep my mind sharp and my body limber, like word puzzles and yoga. I enjoy as much of the day as I can, and spend time with the people who are important to me — my family, my friends and my employees. Life is short, and it gets shorter every year. When you get over the hill, as they say, you tend to think, 'How many years do I have left?' It may sound morbid, but it becomes more and more real the older you get. So squeeze every bit out of every day! Don't let life pass you by. Enjoy every second. Don't get so busy that you miss the little things that make life so amazing!"
What to expect in your 50s:
• About 95 percent of people who are 50 or older report they are "satisfied" or "very satisfied" with their lives.
• Growth of brain cells continues into your 50s and 60s, so you still have a significant capacity for learning. A recent study also found that the amount of exercise you get is the best predictor for how well the brain does with age — all the more reason to stay physically active.
• The 50s mean menopause for most women. As hormone levels change, symptoms can include hot flashes, night sweats, upset sleep and stress, mood swings, irritability and depression.
• Screenings are crucial. Risk of colorectal cancer increases during this decade, so a colonoscopy is recommended at age 50 and every 10 years after, and mammograms are encouraged every two or three years when you're in your 50s — or more often if you fall into a high-risk category. As estrogen levels fall, it's a good idea to get a bone density test, especially if osteoporosis runs in your family.
---
60's
CHARLOTTE MCLAURIN
Human resources specialist with the Gulfport Job Corps Center.
"Wow! You don't think about your age until someone asks. My 60s still find me in great health. Of course, exercise, eating well and regular checkups help. Being active and laughter with my family and friends have a lot to do with it, too. The mind (also) needs exercise — reading, doing crosswords puzzles, Sudoku … things like that. My career keeps my mind alert with processing people and paperwork. My outlook on being in my 60s is one of hope, and fortunately, I'm told I do not look (my age)."
What to expect in your 60s:
• About one in three people in their 60s say they are "very happy" — just below those under 35.
• Keep up with screenings — half of breast cancers are diagnosed in those age 61 and over, and the median age for colon cancer is 68.
• Hearing loss is common — four of 10 Americans in their 60s report experiencing it.
• Be good to your heart — your mid-60s and later are the prime period for heart attack, stroke and heart failure. Stay active physically and mentally to boost health and happiness in your 60s and beyond.
---
70's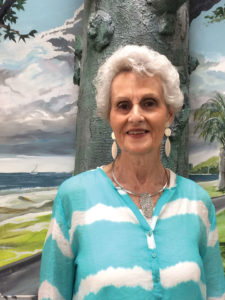 SUSAN HUNT
Former school administrator, Excel By 5 certification manager, Biloxi's "unofficial ambassador"
"I feel it is very important to continue to be active, stay busy and be involved as you continue to grow in age. I continue to work with children and parents with Biloxi Excel By 5 as the certification manager. I love working with children and parents to make a difference in their lives. I also work at Mary Mahoney's Old French House Restaurant as a Hostess. I love my job! I enjoy meeting new people, making new friends, visiting with our guests and taking children on field trips to the "historical cellar!"
I am so very blessed to be up and moving around and very thankful for my life and for being able to continue to do the things I love — making a difference in people's lives, being involved, having a relationship with God and having a loving, caring family and friends."
What to expect in your 70s:
• Activity like weight-bearing exercise can help maintain muscle strength and benefit bones, as one in three women ages 75-85 has osteoporosis.
• After age 70, the ability to see fine details diminishes, and you may also have problems seeing upon entering an overly bright or dark area.
• Your immune system isn't as sensitive, meaning you're less susceptible to allergy problems and more susceptible to getting sick.
• With age, the heart's walls get thicker and valves get more stiff, Research shows that for those over 70, just a half hour daily of physical activity like walking or dancing can reduce the risk of dying from heart disease by up to 40 percent.
---
80's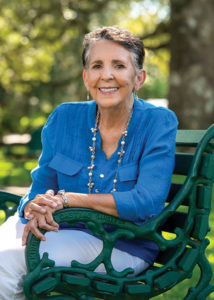 ROSE MARIE JUZANG
Lifelong political and community activist who has worked for the Mississippi Division of Aging and Adult Services, counseling seniors on Medicare insurance programs.
"I grew up during a time when we gathered around the radio to listen to news and variety shows, and now I have information at my fingertips on devices I can carry in my hand. Some conveniences may seem minor now, and are taken for granted, like having a washing machine and dryer. … Socially, I think today's children and young adults don't really realize what we had to go through as a community to get to where we are now, how quickly the political climate can change and how important it is that we continue to be steadfast about fighting social injustice. We may no longer be segregated, but we have to work toward not being divided. The Civil Rights Era was a very painful time, and we don't want to ever go back to it.
Mentally, I feel the same as I did when I was younger, just as aware and sharp. My body has changed and I have some limitations, but I am happy, enjoy my five beautiful children, grand- and great-grandchildren that make life so easy for me and move through life with a freedom that has come with age. I don't have to worry about answering to anyone and I am not restricted to someone else's schedule. Life is good!"
What to expect in your 80s:
• You are never too old to reap the benefits of a healthy lifestyle — and it's never too late to improve your nutrition and fitness. As people age, they may need fewer total calories but higher amounts of some nutrients like calcium and vitamin D.
• Research has found that staying physically active can keep the immune system strong, making even those in their 80s and older less susceptible to infections and illness.
• It's becoming more common to live into your 80s and beyond. This age group is the fastest-growing demographic in the world and projected to comprise about 3.5 percent of the U.S. population by 2040.
• Alzheimer's risk increases with age, and by age 85, the chance of developing the disease is about 50 percent. However, the condition tends to be less aggressive for those who develop it later versus in their 60s or 70s, studies have shown.