We all have a "ride-or-die," that friend who is "like a sister" — but what happens through hardship and horrific loss attests to true friendship …
As Susan Diamond remembers it, her friendship with Leslie Purpura began before they'd even met.
In fact, Purpura first grew close to Susan's husband, Seth — whom she worked with at Casino Magic in Bay St. Louis in the early days of Gulf Coast gaming. During that time, Susan says Purpura was Seth's "confidant, sounding board, cheerleader and sometimes verbal punching bag." They would put in long hours, tease, argue, pull pranks — but always support one another like family.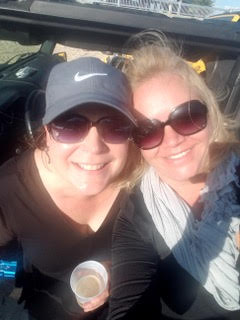 "It's difficult to explain how I appreciated (Purpura) before I got to know her … ," Diamond says. "I knew her well through Seth's stories long before we got to know one another individually."
Now almost 20 years later, Diamond is owner-operator at Uncle Joe's Pizza and Wings in Pass Christian, as well as senior business specialist working for SaiTech at NASA Stennis Space Center. Purpura is a Realtor with Manieri Real Estate and works part time at Uncle Joe's.
Purpura says her relationship with Diamond is special for several reasons. They both stand 5 feet 10 inches, so they swap clothes. They can be brutally honest with each other. Purpura refers to Diamond as her "ride-or-die person" while Purpura considers Diamond "like a sister" — their mutual regard formed through a history of loss, disaster and all manner of hardship.
The first major storm the women weathered together was literal: Hurricane Katrina in 2005. They evacuated with their husbands and 10-12 other families, returning to find all of their worldly possessions washed away.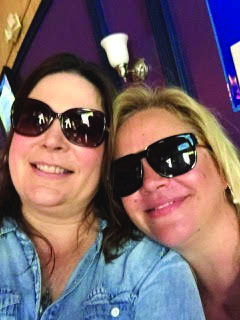 "We were homeless; there was nothing left to either of our homes," Purpura says. "We shared what little we had, food, clothing, cell phones — everything became community property."
The evacuees encamped in Ponce De Leon, Florida, had followed the media coverage, leaving Diamond and Purpura worried for their properties in Diamondhead and Waveland, respectively. Still, they could not have grasped the state of the Mississippi Gulf Coast in Katrina's wake until they saw it for themselves.
"Neither of us expected a complete and utter loss of everything we had worked for," Diamond says. "While it isn't something you would envisage as a bonding moment, the fact that she and I were the only ones in the group who had a complete loss of their homes brought us closer together still."
The storm only took material possessions, but in October 2014, Diamond says, "I lost my world." Seth had been diagnosed with lymphoma the year before, and he succumbed to the illness — leaving Diamond without her soulmate and her family without its foundation.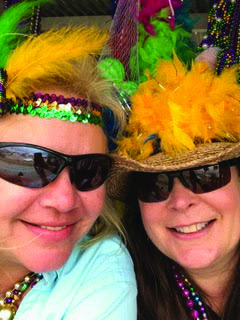 "He was our center, our beginning — our end that will never be," Diamond says of her spouse and partner in raising four children. "He was everything. Lesllie was every bit as devastated as I was, but she was there for both of us step by step."
Loved ones kept vigil by Seth in the last hours of his life. Purpura remembers when the reality of the loss hit her, and how in the midst of her own grief, Diamond comforted her as she cried.
"Most women would have closed ranks and circled the wagons," she says. "[Diamond] kept me close. She kept me in the loop and allowed me to spend valuable time with the man I had come to love like a brother."