Owner Mercedes Carranza, who celebrated the restaurant's fifth anniversary in August, offers a place to escape and relax while enjoying expertly prepared dishes using only the finest ingredients.
"If it's not on the menu, let us know and we'll personalize it for you," Carranza said of his philosophy of making his customers happy. "We'll make it any way you want it. We always say 'No rules. Just enjoy your food.'"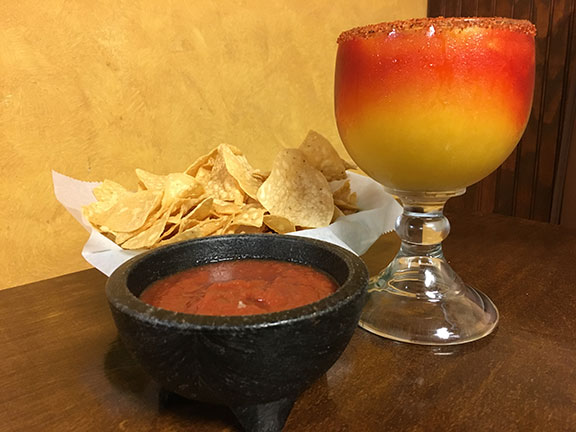 When you come to El Agave, you will want to enjoy an appetizer or two, with options such as delicious dips, salads, nachos, and other traditional. Complementary homemade chips and salsa can be enhanced by ordering additional cheese, bean or guacamole dips. If you want a real treat, you can also try the Agave Dip, which combines all three and is topped with pico de gallo.
"The four-layer dip is fantastic," Carranza said. "When you combine all four of those flavors on one piece of chip, you're like, 'Wow, I didn't think about all this working out.'"
The salads are a great choice as well, with varieties including avocado, taco, tamal, fajita and guacamole. I had the avocado salad topped with perfectly grilled shrimp. All the fresh ingredients combined into one of the best salads I've had in quite some time.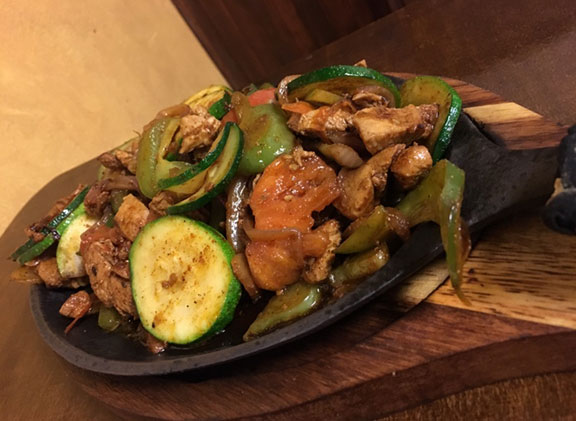 If you are a fan of nachos, El Agave has you covered with their Classic, Supreme, Fajita Style, Nachos Al Carbon, Shrimp, Chicken, or Steak varieties. If you're open to trying something a little different, you can get Nacho Fries with your choice of grilled chicken or steak on top of french fries, covered with a delicious cheese sauce, a side of jalapeños, sour cream, and pico de gallo.
From there, you can choose from time-honored Tex-Mex favorites to traditional Mexican fare, with a huge variety of steak, chicken, seafood, and vegetarian dishes found on both the lunch and dinner menus. The Chicken & Queso is their most popular dish, with grilled chicken strips seasoned to perfection, covered with cheese sauce, and served with sautéed onions, rice, beans, pico de gallo, sour cream, and flour tortillas.
Mouth-watering fajitas are also favorites, with classic steak, chicken, shrimp, or if you are looking for a healthier alternative, try the Zucchini & Red Onion Fajitas. Cooked to perfection in south of the border seasoning, with onions, bell peppers, and tomatoes, it is indulgent without the guilt.
On my visit I tried the Dirty Chick "Anne" Burrito, which is a large burrito stuffed with shredded chicken, rice and beans, and smothered with a delightful green chile pork and cheese sauce. Pairing it with an exquisite Blood Orange Margarita made for the perfect meal that won't soon be forgotten.
"Once you come to El Agave, you are going to pass two or three restaurants before you get here. So we have to make your drive worth it," Carranza said of trying to keep things affordable so the whole family can enjoy. "We have to draw you in. We have homestyle dishes that no one else has. We have something for everybody."
El Agave is open seven days a week except for holidays. There is a full bar with a Happy Hour from 3 to 6 p.m. Be sure to ask about the Kid's Eat Free on Sundays Monday Seniors Get 25% Off Entrées and Happy Hour All Day Every Tuesday specials. El Agave is also a good place to host your next special event or celebration.
---
IF YOU GO
El Agave Mexican Restaurant
2108 25th Ave, Gulfport, MS
(228) 822-1415
www.elagavegulfport.com