Readers have grown accustomed to its glossy pages and glitzy covers, but Gulf Coast Woman's beginnings were far from glamorous.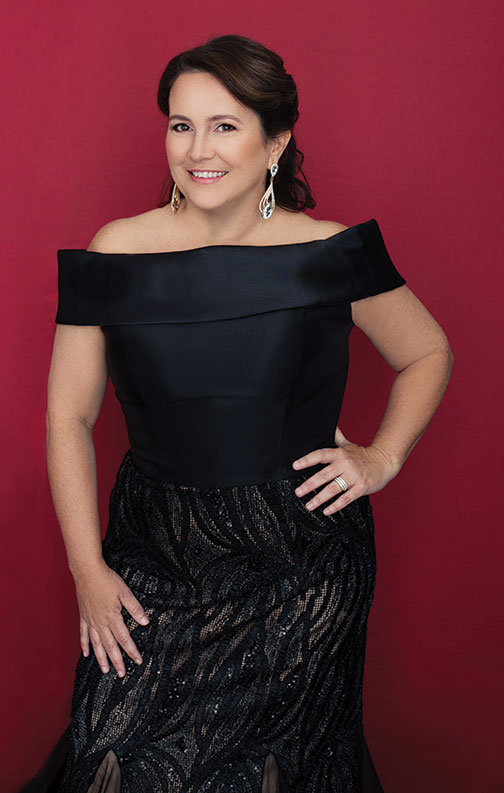 "I put the kids in the car, and the magazines at the bottom of the stroller," founder Angela Bruni recalls of her early distribution process. As a stay-at-home mom two decades ago, Bruni says she was searching for a side project — "something I could do on my own time" — and her husband, Jeff, suggested starting a magazine for women.
"I had no marketing, no journalism background," acknowledges Bruni, who now holds a doctorate degree and teaches biology at Mississippi Gulf Coast Community College when she's not working on Gulf Coast Woman. "People were generous, and they took a risk on me." Her husband often would watch the children at lunchtime while Bruni dashed out to sell ads.
Today, as her creation celebrates 20 years, overcoming countless obstacles along the way, the magazine's reach, page count and influence continues to increase. Gulf Coast Woman may have evolved from its tabloid-size layout and newsprint presentation, but Bruni says its core remains intact.
"It's always been a platform for women to share their stories and expertise," she says. "I feel like we do a good job of sharing content that's relevant and real."
The founder is the first to say she could not have succeeded without help. Starting with just Bruni and a contracted graphic designer, the magazine's team now includes three additional sales representatives, a customer service specialist, a digital content editor and numerous other contributors.
"All along, I feel like the Lord has blessed it," Bruni adds. "He's brought me who I needed at the right time."
SERENDIPITY STRIKES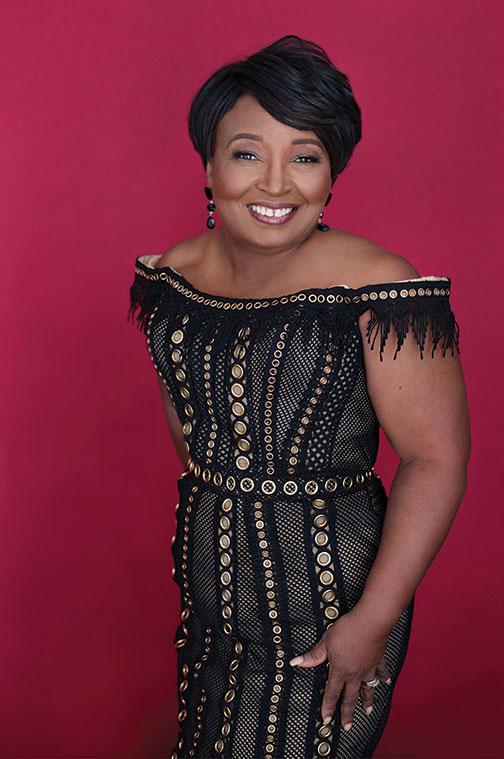 Publisher and Editor Dorothy P. Wilson also sees a thread of divine intervention woven through Gulf Coast Woman's history. After being downsized by the Sun Herald in 2012, she had heard the magazine was for sale and was interested — if only she could locate the owner. She needed a copy of Gulf Coast Woman to find out who she was and how to contact her, but none could be found.
After searching a couple of weeks without success, "I was driving north on Highway 49, near Walmart and I heard God say clearly to me: 'Pursue Gulf Coast Woman'," Wilson recalls. "The next day, I went to a board meeting at the Knight Non-profit Center, and sitting there was a fresh stack of Gulf Coast Woman. I remember standing there, tearing up; it was confirmation I'd heard God the day before."
Bruni, who had become quite overburdened running a one-woman show, already was negotiating a sale with two investors but promised Wilson they'd talk before she signed a contract. The deal fell through, and Bruni immediately called Wilson back.
"(Angela) was laughing and said, 'This must be a God thing,' " Wilson recalls.
"This must be a God thing."
The women bonded from their first face-to-face encounter at McAlister's Deli in Gulfport. They still call each other "sissy," talk regularly on the phone and make one another laugh.
"It was like we'd known each other all our lives," Bruni says. "We met, and it felt right. God had His hand on it, and we never looked back."
The pair began as 50-50 partners, but Wilson is now majority owner. In 2016, when Bruni decided to divest of more of her shares and take on a lesser role as the magazine began to grow rapidly, three other investors — Vicki Applewhite, Kathy Rogers and Connie Rockco — purchased shares and Wilson increased her holdings. Currently, Wilson is the face of the business and manages the day-to-day operations; Bruni is a marketing consultant; and Rogers and Rockco are silent partners.
"As a lifelong coast resident with 41 years of small business ownership experience I wanted to be a part of something that encourages, recognizes and honors the victories and struggles of women on the MS Gulf Coast," Rogers says. "GCW accomplishes this by having conversations with real women then sharing those stories in a heartfelt way."
Rockco adds, "I am very proud of Gulf Coast Woman and the exquisite job is has done to promote, highlight achievements, encourage and enlighten women on the MS Gulf Coast. Happy Anniversary and YOU GO GIRLS!"
In 2012, Wilson's experience in publishing was just what Bruni needed to help her keep the magazine thriving. Wilson had worked for newspapers for 28 years and was the managing editor of beachblvd magazine and a number of other publications at the Sun Herald.
Many thought Wilson would try to replicate beachblvd, which won best magazine in the state three years in a row, but Wilson says that never was her goal.
"Each magazine is a like a person; each magazine has its own personality and values," Wilson says. "This was not about creating another beachblvd; this was about making this woman called Gulf Coast Woman the finest one she could be."
Further personifying her magazine, Wilson describes Gulf Coast Woman as "a true friend" who is loyal and loves bringing out the best in people.
"She also deeply cares about her community. She loves seeing the person who is doing a lot, but doesn't get a lot of credit, and introducing her to the rest of the community."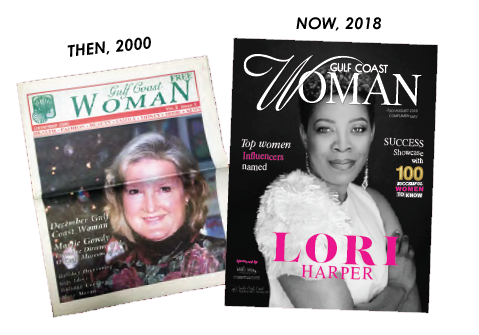 Under Wilson's leadership, Gulf Coast Woman has grown from a stapled 20-24 page publication to a perfect-bound one, at 256 pages at its largest issue and 100,000 copies printed annually.
Bruni says she marvels at how quickly Gulf Coast Woman has changed.
"It looks like a national magazine, like something you'd find at the grocery store," she says.
That transformation hasn't always happened fast enough for Dorothy, who told Angela in one memorable 2015 meeting, 'we have to go big or go home'."
"I am incredibly proud that not only did Angela trust someone she didn't know to help grow this magazine, but that God has continued to encourage me and bless me in allowing me to do what I love every day," Wilson says. "I get to come not to work, but to play. I get to be an empowerer, not a manager. I get to come inspire instead of fuss with people, trying to make them something they are not. I feel richly blessed."
'LIKE A FAMILY'
Wilson and her team don't pay much attention to job titles, doing whatever it takes to make the magazine excellent. Digital Content Editor Crystal Scretching says the work environment "is like a family."
"Everyone on our team is very purpose-minded; we know we're empowering women," Scretching says. "It's very special, and I've never been part of a team like this before."
As the magazine continues moving into digital platforms, Scretching sees many possibilities.
"I think we're always pushing the envelope as a company," she says.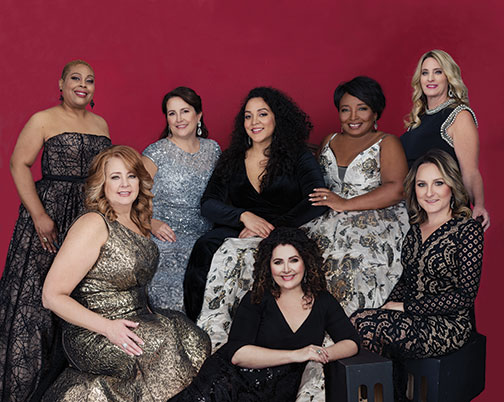 Customer Service Specialist Latisha Price, also formerly of the Sun Herald, says working at Gulf Coast Woman is teaching her much about leadership and stepping out of her comfort zone. She also notices an element of empowerment infused in every part of the operation.
"If you're having a bad day, you walk in and you just get lifted," she says. "Everyone genuinely cares about one another, and they take interest in you achieving your personal goals in addition to the goals of the magazine."
Farrah Underwood, a graphic designer for the magazine, enjoys the comradery she's found with her colleagues. "I love the people I work with," she says. "They make it so interesting and fun."
Marketing consultant Veronica Ratcliff agrees and says she relishes the opportunity to help readers and business build relationships. "I am inspired about connecting women," Ratcliff says.
The past seven covers have showcased the skills of Brandi Stage, whose namesake portraiture studio is located in Bay St. Louis. She says everyone associated with the magazine has the same vision: Empowering, encouraging and uplifting women.
"Part of what makes (the magazine) special is Dorothy's talent for bringing certain people together to make an extraordinary team," she says. "She has an amazing gift for bringing talent together; it's one of the things I love about her the most."
The perfectly primped faces on Gulf Coast Woman's covers are the work of makeup artist Jackie Merlau Hall, who is also a contributing writer for the magazine. Merlau says the team is a consistent source of support and encouragement.
Sherry Seaman, sales and marketing manager, characterizes the Gulf Coast Woman atmosphere as "fun, energetic and positive — a community within a community." As for the publication itself, she calls it informative, educational and motivational.
"This magazine offers a unique and special opportunity to businesses seeking to target their message," she says.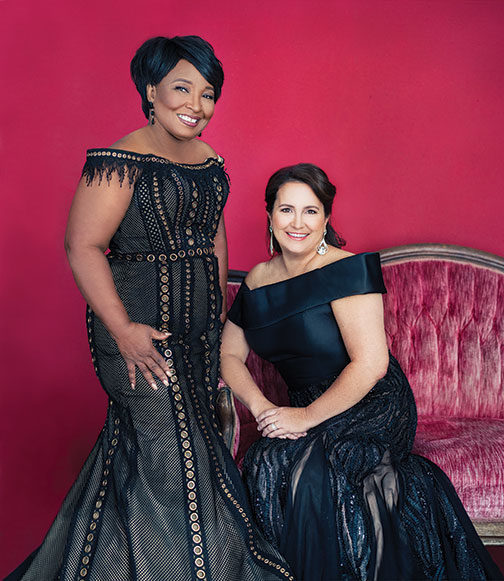 WHAT'S NEXT
Looking ahead, Publisher and Editor Dorothy Wilson says the magazine will continue to extend awareness of its brand and deepen its relationship with advertisers, readers and viewers. The magazine connects with and delivers a powerful audience — women, she says, noting that they make or influence 85 percent of purchasing decisions.
"I am excited about all of the creative ways we are developing partnerships that add value to advertisers, readers and community organizations. I'm also very excited to be embracing the broad opportunities that digital and video offer. Wherever Coast women are, we are there also, and we're cheering them on, making them better."
Wilson adds that Gulf Coast Woman doesn't aspire to be a broadly focused publication — but rather to serve its targeted purpose exceptionally well.
"In everything we do, our goal is to empower and connect women with people, resources and information," she says.