First-time visitors and long-time residents alike may use many of the same terms to describe Ocean Springs. Anyone who has walked oak-lined Washington Avenue can attest that the "City of Discovery" has a special quality that sets it apart from even its closest neighbors. Ocean Springs could accurately be described as the creative heart of the Gulf Coast, with enough galleries and museums to delight any art aficionado. Foodies, shoppers and families also will find plenty to love in this seaside oasis, dubbed a "dream town" in national publications promoting coastal living.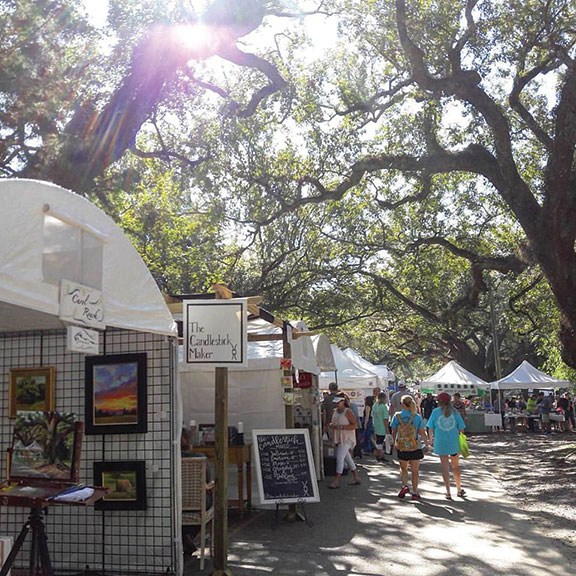 Tourists probably will need more than mere hours to absorb all Ocean Springs has to offer, but if time is limited, here are some highlights to help make the most of your stay:
MORNING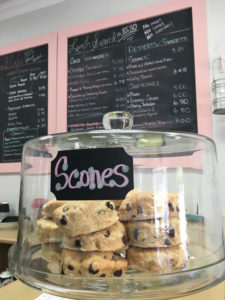 For the first meal of the day, sweet and savory options abound in Ocean Springs. Traditional faire such as eggs, grits and biscuits are served with a smile at Buzzy's Breakfast Joint (1019 Desoto St.), where furry friends are welcome in the outdoor seating areas.
Any sugar craving will be satisfied at French Kiss Pastries, with its variety of mini-cakes, cookies and other desserts (714 Washington Ave.). For gourmet coffee and a unique donut experience, stop by The Tato-Nut Shop (1114 Government St.), which makes its popular treats with potato flour. Don't be surprised to see a line stretching out the door.
MID-DAY
After breakfast, stroll down Government Street and pop in to the numerous boutiques, shops and other retailers that line the bustling thoroughfare. An afternoon is also well spent at the famed Walter Inglis Anderson Museum of Art, established in memory of the renown painter and writer, which also features works by his two brothers (510 Washington Ave.). If your Ocean Springs visit inspires you to own one-of-a-kind works by local, regional and national talents, you will be spoiled for choice at Hillyer House (920 Washington Ave.). The award-winning gallery and gift shop boasts jewelry, pottery, watercolors, sculptures and more crafted by hundreds of skilled artists.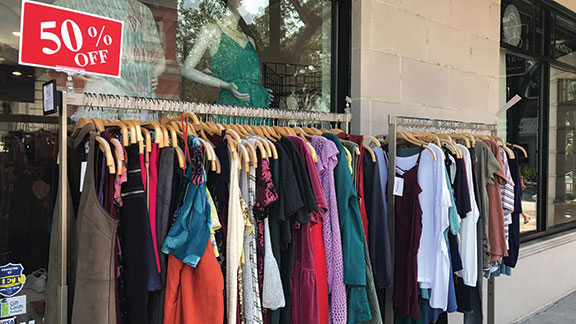 Outdoor enthusiasts won't want to miss Gulf Islands National Seashore, accessible from downtown Ocean Springs. (3500 Park Road). Besides featuring a fishing pier and boat launch, the park provides miles of hiking and biking trails and several educational, ranger-led programs. Adventure seekers can brave the open water on paddleboards, available for rent from Paddles Up (1018 Government St.).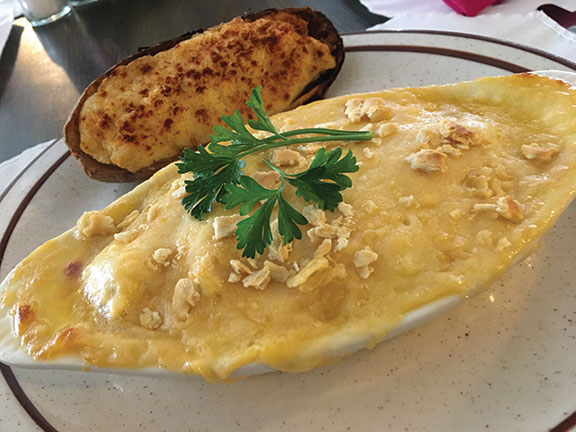 For a lunch break, indulge in barbecue, blues and craft beer at Murky Waters (1212 Government St.), Glorybound Gyro Co., a relatively new addition to the Ocean Springs food scene (1107 Government St.), specializes in the Greek dish – which may be loaded with beef and lamb, chicken, ham and turkey, and much more. Afterward, parents can enjoy stunning beach views while their kids slide, swing and climb on the playground at Fort Maurepas City Park and Nature Preserve (499 Front Beach Drive).
EVENING
Diners will have trouble deciding among numerous eateries for nighttime refreshment and entertainment in Ocean Springs. The selections range from an upscale experience at Vestige (715 Washington Ave.) or Anthony's Under the Oaks (1217 Washington Ave.) to fun-filled venues with live music like Mosaic (1010 Government St.) or Government Street Grocery (1210 Government St.). Families can grab a laid-back but memorable meal at The Shed, a barbecue lover's dream that has been featured on the Food Network (7501 MS-57), or Tom's Extreme Pizzeria, with its convenient location (1006 Robinson St.) and nearly infinite deluxe pie options.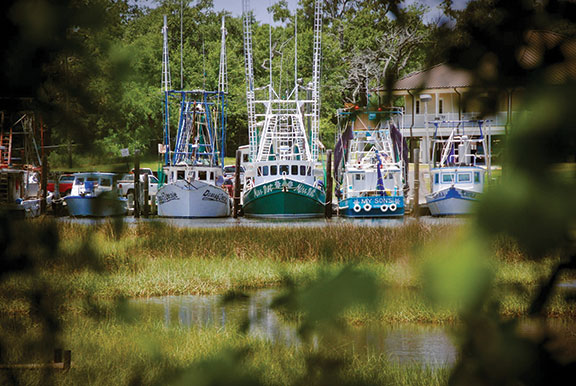 As the sun sinks below the horizon, there's no better place to savor the last bit of daylight than Front Beach – watching boats return to shore and pelicans dive for their evening feast. Whether someone spends a day or a lifetime in Ocean Springs, the impression is indelible.