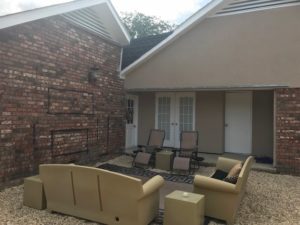 By Robin Killeen
I was in the staffing industry for 24 years and always had dreamed of remodeling houses once I retired. This dream was fueled by my love of decorating and home improvement television series like Extreme Makeover: Home Edition, Trading Spaces and so on. In 2010, my place of employment was sold, and two years later, my position was eliminated — thus creating the perfect opportunity for me to fulfill my vision.
I set out to rescue neglected houses — once dream homes that the owners, for whatever reason, couldn't retain. My goal was to transform these houses and prepare them for a new family, making them beautiful dream homes once again while strategically placing scripture passages and positive messages on the foundations.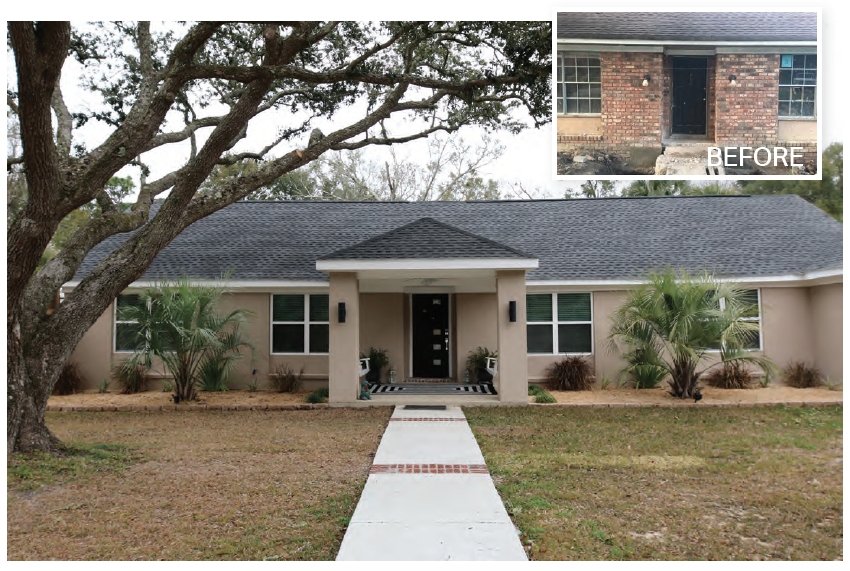 Before purchasing a property, I always pray for wisdom and make sure I get the green light before moving forward. I started acquiring more and more old properties that needed rescuing, remodeling them and continuing to live my dream over the next few years.
In 2015, a Realtor friend called me and recommended I see this house in Biloxi that had been vacant for 13 years. He said the listing stated it needed foundation repairs at an estimated cost of up to $25,000. I was not familiar with foundation issues or other problems it could cause. I probably should have said no.
Pulling up to this house, I determined it was in a safe area and loved the neighborhood, which is one of my major deciding factors in purchasing a property. The exterior was beautiful, and I was eager to view the interior. As I entered, it was very evident that the foundation was very unstable. I called my contractor friend, who recommended I pass on this house. He said you never know what you will get into with a foundation problem, especially when you aren't sure what caused this issue.
I called my Realtor and told him this house was like a funhouse, those unstable houses at amusement parks. I also told him, and I quote, "No one in their right mind is ever going to buy this house." I added that it should be condemned and torn down.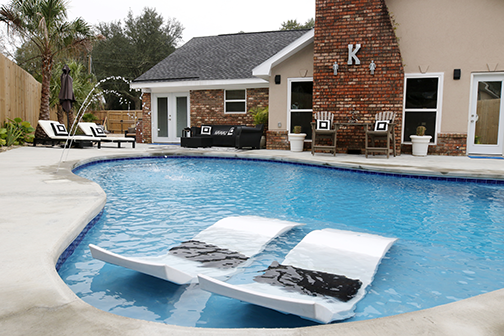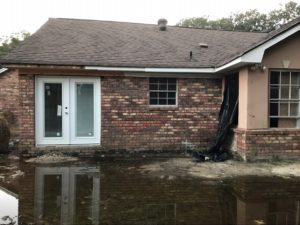 One year passed, and I couldn't get this house out of my mind. Even while I was sleeping, I would see it in my dreams. I decided to do a drive-by and see if anyone had bought it. No one had. I called my Realtor and told him I wanted my husband to look at it — not as a possible flip project, but as a potential personal home. Remember as I mentioned earlier — I pray for wisdom before purchasing a property. I felt as though God was leading me to rescue this house, but I needed to confirm that it was God-led; my husband was in agreement.
Fast forward to late 2016 — we purchased the house and began our journey of transforming this diamond in the rough. The project went from a home makeover to an extreme home makeover in a short time. Our excitement rapidly turned to doubt and had us questioning whether we'd missed God's direction.
The foundation was worse than we thought. It was sinking 12 inches on one end and required installation of 53 concrete pilings under the concrete slab. We initially were told that an oak tree and its root system were more than likely the culprit for the foundation issue. However, we found out later that this neighborhood has an aquifer that runs underground. We went through three contractors, and after thousands of dollars spent and months wasted, we were back at square one.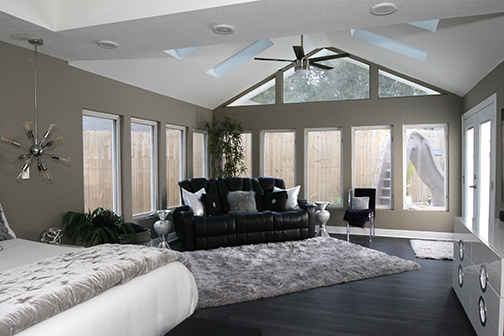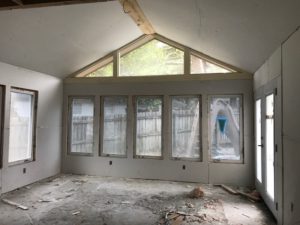 The statement I had made to the Realtor, "No one is ever going to buy this house," rang loudly in my ears. Therefore, we decided the best action would be to demo and start over. While getting prices for that process, out of nowhere a contractor we previously had spoken with by phone contacted us. He said he had been to our house many times with other investors who had decided not to take this project on. He presented his plan, along with a lifetime warranty, to reassure us he would make it right. Once again, we chose to rescue this house and move forward.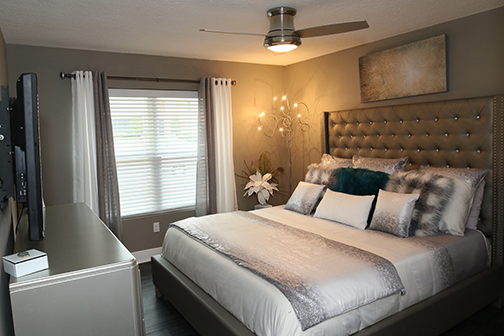 After this two-year-long, arduous journey, our house has been completely transformed from the ground up — starting with a solid foundation. This reminds me of the Bible story in Matthew 7, the parable of the two builders; one house is built on solid rock, and the other on sand. We all know how that story ended. I am so glad we didn't say no. Our home certainly is not perfect, but it is perfectly imperfect, and we are so thankful we rescued this rough-cut diamond that we now call home.