RAYMOS MCMILLON'S GRANDMOTHER TAUGHT HIM A VALUABLE LESSON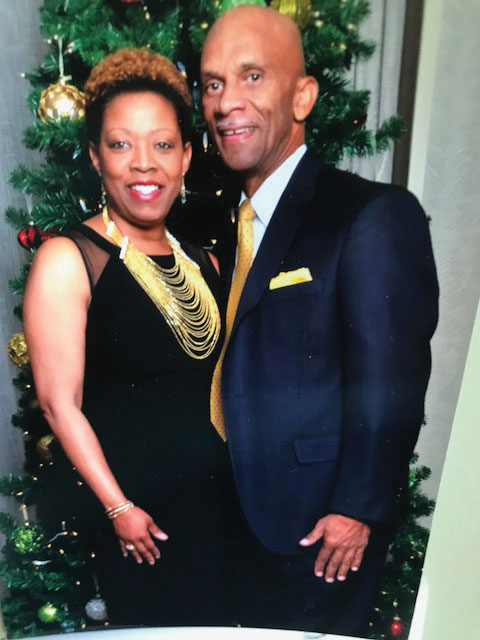 Listening and encouraging are important ways Raymos McMillon supports his partner of 20 years, Lori Harper.
"We have cherished the good times between us," he says. "I also believe reflecting on challenges that impact any relationship, love and perseverance have been key components that allowed us to be successful."
McMillon, who retired from Mississippi Power as manager in Commercial and Economic Development, serves as a board member for Back Bay Mission in Biloxi. He and Harper met as co-workers while he was attending a staff meeting during his early years with the company.
"I have never felt insecure or uncomfortable about her success," he says. "I learned early on from a grandmother who was instrumental in my life that it is more about appreciation and respect, regardless of gender. Lori is an outstanding woman who was not given anything in life but has truly earned the accolades that have come her way. I have nothing but love for her and the many accomplishments over the years."
McMillon emphasizes Harper's support of others as an important characteristic.
"She has no ego," he says. "Professionally, it is the positive impact on others as a leader and mentor through her coaching and counseling as measured by the constant and sincere feedback provided by those she has touched for so many years."
---
WATCHING HIS WIFE SUCCEED IS ONE OF RODGER MEINZINGER'S GREATEST JOYS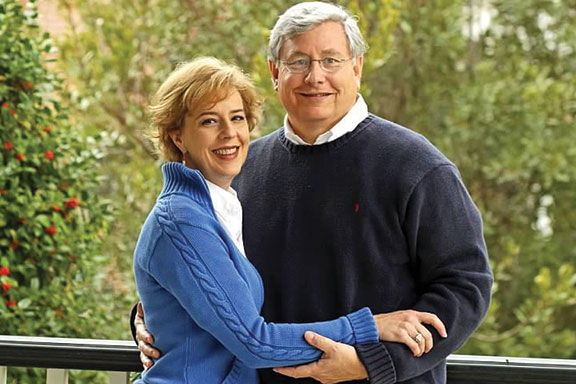 Rodger Meinzinger is his wife's "biggest cheerleader and admirer."
Those are his exact words. "There is no greater joy than to see someone you love succeed. We're a team and I willingly adapt my role as needed to allow her to be all she can be in all aspects," he adds.
July marks the Meinzingers' 36th wedding anniversary, and through the years, Rodger says, being best friends and sharing strong Christian values have been paramount in their relationship's success.
"We've always shared in major decision making and focused on what was best for our family rather than for either of us individually.
Listening, understanding his wife's perspective, putting her needs before his and keeping life in perspective — "love, laugh and live" — are ways the community affairs manager at Mississippi Power supports and cheers on Pam. The two met while students at the University of Southern Mississippi.
But wait. There's more. Rodger just had to add some more qualities about his wife that he says make her truly great: "Her foundation of strong faith and values with a true love of her family, friends and community; her critical thinking and ability to quickly get to the root of any issue; her interpersonal skills and wit; and her smile."
---
BOBBY JOHNSON IS GRATEFUL HIS WIFE GAVE A 'WILD BOY' LIKE HIM A CHANCE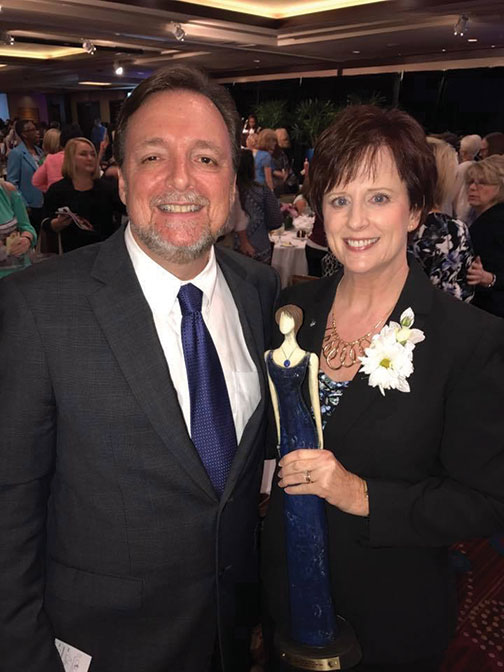 Bobby Johnson, retired after working with the Mississippi Department of Human Services and Mississippi Department of Education for 30 years, says he now divides his time between helping his wife, Cheryl, their family and church and getting his retirement checks.
He and Cheryl met in a forensic science class at the University of Southern Mississippi and the chemistry obviously was right. "We were both criminal justice majors and in this class, we were studying things like fingerprints, blood splatters, and crime scene photos. This was in 1983 and shows like "CSI" had not yet made these type of things so popular. Cheryl was thinking about becoming a lawyer and I was thinking about girls. We became lab partners and the rest is history."
Bobby attributes their faith to the key to a long and successful relationship. "I know our relationship has been successful because of a Christian foundation and the mercy and patience of God. We have come a long way together in our spiritual journey. I don't know how many times I've heard Cheryl say, 'Bobby was the wildest boy I ever dated'. And I'm not going to elaborate on that in writing. But from the beginning we have known where our true help comes from and have continuously sharpened each other spiritually."
Bobby says he's never felt insecure standing beside Cheryl as she rose to top positions in banking. "We have always supported and cheered each other on by celebrating wins, learning from challenges, helping or just listening to each other and by always saying I love you.
"The feelings Cheryl's success brings to me are joy, pride and thankfulness."