Doctors Mark and Allison Wall have a rare advantage in practicing medicine: a spouse who understands completely.
"We both will work late evenings or early mornings, have restless nights worrying over patients and can appreciate what it's like to carry that stress," says Mark, a partner with GCI Radiology PLLC. "No marriage is easy, but it's through faith and love and commitment that we have made it this far and will continue to persevere through the good times and tough times."
As an oncologist and radiologist, respectively, Allison and Mark say they are constantly collaborating. Married for 15 years, the pair can count on each other personally and professionally.
"She likes to say she has a personal radiologist on speed dial, and she does," Mark jokes, "But it's mutually rewarding because helping her to care for her patients is exactly why I do what I do as a radiologist."
Allison, who is president of Hematology Oncology Partners, PA, and on active staff at Memorial Hospital in Gulfport, says a radiologist's input can drastically change a patient's treatment plan.
"Radiologists really help us understand the extent of the disease; they also help us diagnose it," she explains. "They help us understand how the disease is changing. They are really vital to the patient's course of care."
Patients matter deeply to the Walls, and Allison is inspired seeing them defy the odds — which happens often. She considers her work as much a ministry as a vocation.
"Bottom line — I try really hard to let them feel like they're family and I care," she says. "When a patient tells me, 'Allison, I feel like I'm your only patient,' that's what I want them to feel like."
Allison's father, a family medicine doctor who retired after 46 years, served as her role model growing up — letting her make rounds with him and help with small tasks. He wanted his daughter to choose a less stressful specialty, but she was committed to oncology after watching her grandmother's battle with breast cancer.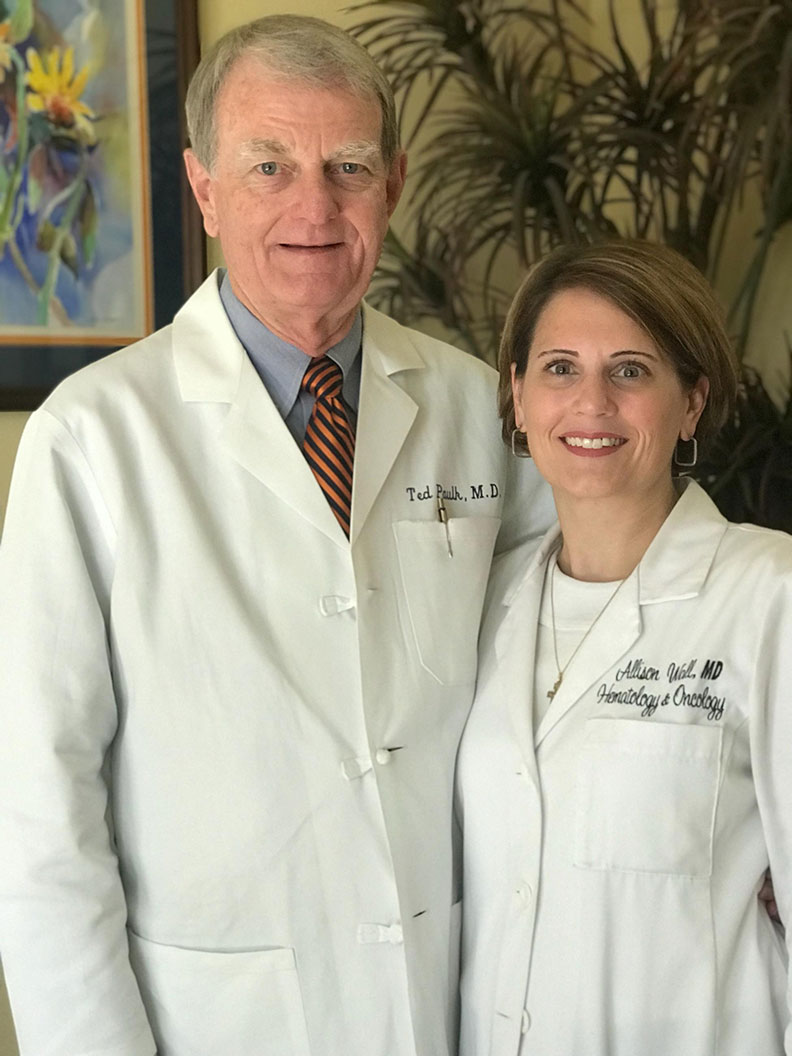 "I was 4, but those are some of the most vivid memories I have," Allison says.
Both the Walls embarked on their careers after graduating from the University of Alabama at Birmingham School of Medicine. Mark's Air Force career brought the couple to south Mississippi, and he continues to serve with the Air Force Reserves in addition to working in private practice.
"Originally I was always fascinated with biology and animals — all of the life sciences really," Mark says of why he became a doctor. "As time went on, it was a natural transition to be drawn to the human body and all of the anatomy and physiology that goes with it."
A radiologist's day tends to get busier as it goes along, he says — and his starts by checking in with staff and technologists before he moves on to interpreting a range of different exams. Intermittently, he'll perform procedures like biopsies and injections, all the while reading studies in his office, answering questions, calling in results to other providers or the ER and reviewing cases.
"In medicine, every patient and every exam has the potential to be something new or to be something you can learn from," he says. "It makes me eager to go to work each day."
Similarly, his wife is up between 5 and 6 a.m., already answering calls and on some mornings making hospital rounds. Several hours are spent evaluating lab results and returning phone messages — and she's dedicated to giving her patients personal attention. Hugs and pledges of prayer are her standard practice.
As the doctor strives to treat cancer, she never forgets those who lost their battle.
"I keep a memory book of their names," Allison says. "I have memorabilia of patients in my office, mementos from patients, gifts — angels and crosses, mostly."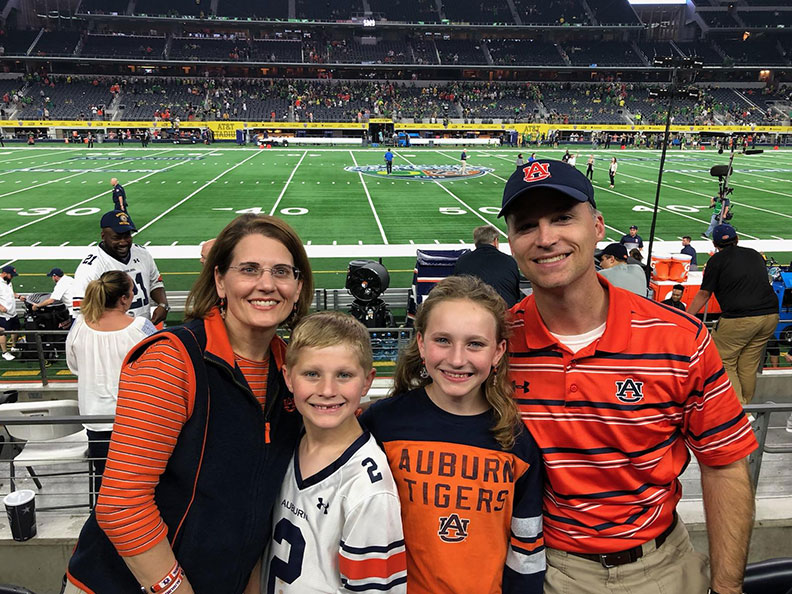 The couple's children, 10-year-old Katherine and 8-year-old Grant, share their parents' ups and downs, Allison says, and have grown wise and mature beyond their years. A strong faith is the cornerstone of their family life, and the Walls pray every night for their patients.
"There's got to be somebody bigger that's helping us," Allison says, "and it's phenomenal to see."