Just as its name ties together clothing and wine, The Threaded Cork combines the experiences of shopping and noshing.
"There is nothing along the Mississippi Gulf Coast like The Threaded Cork," says owner and manager Andrea Jenkins. "Because we offer Polish Pottery, ladies' apparel, a café and a coffee bar, our boutique is considered a 'hybrid' boutique."
The interior, she adds, is "designed to feel like home," with plenty of tables, chairs and sofas to make customers comfortable. The Biloxi business fulfills a dream for Jenkins, who has long wanted her own boutique.
"My mom is a fashion/costume designer and seamstress, so I grew up around clothing, fashion and clients," she says. "My first job was in a chain boutique, and it was then that I knew I wanted to be in the fashion industry."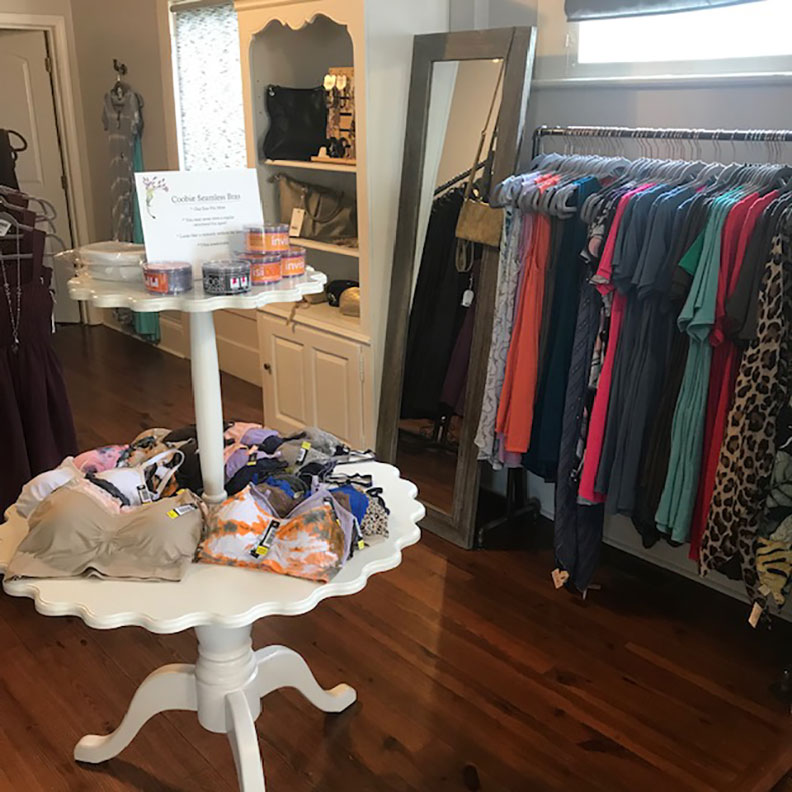 Jenkins went on to earn a fashion merchandising degree from Florida State University and nearly 23 years later, as she was managing a variety of corporate retail stores, the opportunity arose to start her own business.
The Threaded Cork debuted in 2017, and Jenkins says its location—a historic cottage on Rue Magnolia —was chosen for its character and charm. The store is part of an ongoing renaissance in the Biloxi neighborhood, with signs of growth that are encouraging to entrepreneurs and local leaders alike.
"The downtown revitalization is exciting," Jenkins says, "and we believe that it will not only benefit us, but the other businesses planning on joining the revival."
As more people move into and visit the area, Jenkins is poised to provide them a one-of-a-kind experience. The Threaded Cork offers a light lunch menu of wraps and salads, along with coffee, beer and wine — which patrons can enjoy as they browse an array of clothes, accessories and locally made gifts and candles. In the future, Jenkins has plans to expand the wine selection.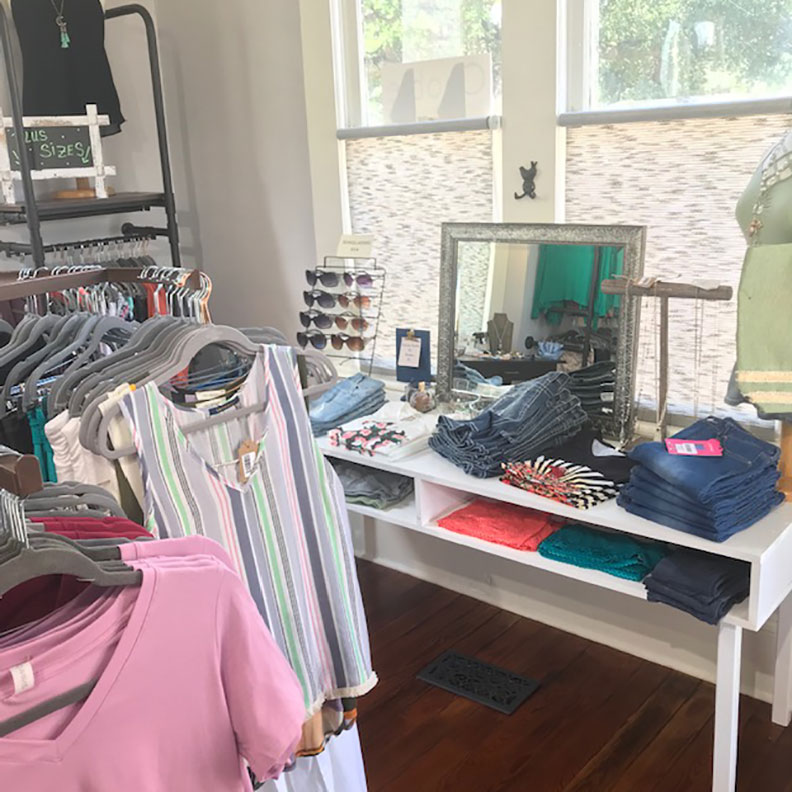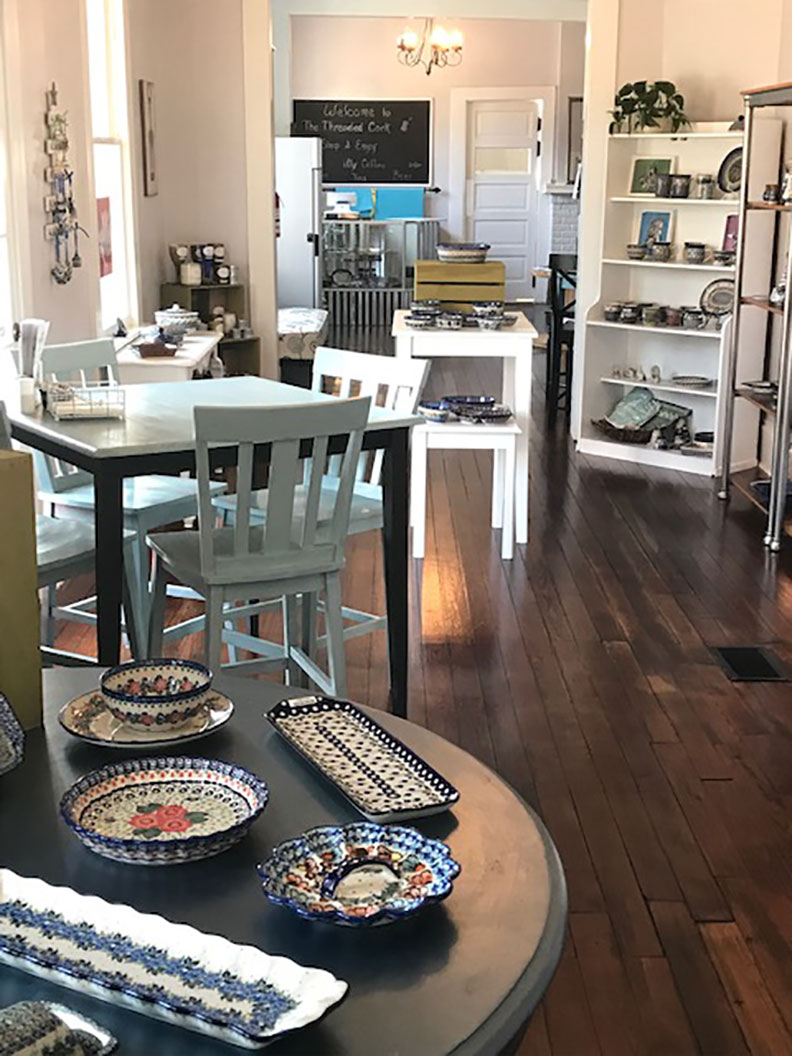 "Initially, I planned on a boutique with only ladies' apparel," she recalls. "Then my husband, (Ron), said, 'Why don't we sell Polish Pottery?' I was hesitant at first, but because it's a product I stand behind 100 percent, I decided to go with it." The idea of serving Illy Italian coffee followed, she says, and eventually, "food came into the picture."
If patrons sense a European influence at the Threaded Cork, Jenkins' says that's due to her family's Czech Republic heritage, as well as the time she and her husband, who serves in the Navy, spent stationed in Italy. The couple was stationed locally during Katrina, she says, which gives them a strong connection to the Gulf Coast and its people.
"Customers of The Threaded Cork don't leave as customers; they leave as friends — most with a hug," Jenkins says. "That is how important customer service is to me."
---
IF YOU GO
136 Rue Magnolia, Biloxi
HOURS:
Monday 11 a.m.-4 p.m.; Tuesday thru Saturday 10 a.m.-5 p.m.; closed Sunday
FACEBOOK:
https://www.facebook.com/thethreadedcork/
INSTAGRAM:
thethreadedcork