Photography by AJH Photography
Windy Stanton developed a passion for fashion early in life, starting with the Sears and J.C. Penney catalogs her mother received in the mail.
"My sisters and I would dissect those catalogs, with dog-eared pages and notebooks full of how to mix and match outfits," recalls Stanton, now the owner of Ladidaa Boutique in downtown Biloxi.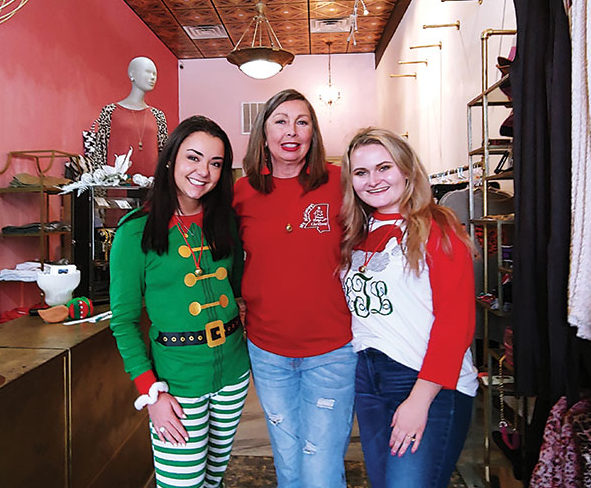 Stanton worked at J.C. Penney during college and went on to acquire an extensive background in leadership, sales and business – including her own wedding consulting company. She had an example of entrepreneurship in her mother-in-law, who ran a fine dress store in Waco, Texas, called Olga's with her mother and sister.
"They were famous for their style, elegance and hospitality and dearly loved by their community," she says. "They inspired me to do the same in Biloxi."
Eager to join the downtown renaissance, Stanton launched Ladidaa in June 2019 on the west end of Howard Avenue, with her daughter, Julie Stanton, serving as chief operating officer. The name Ladidaa is meant to convey a sense of fun, she explains, and "not taking anything too seriously — including ourselves."
"We chose this location because we love Biloxi," Stanton says of herself and her family. "Our children grew up here. We are retiring here. We want to see downtown Biloxi become a fabulous place for people to stroll and shop, and have a cup of coffee, and see a show, and wander into some really amazing shops."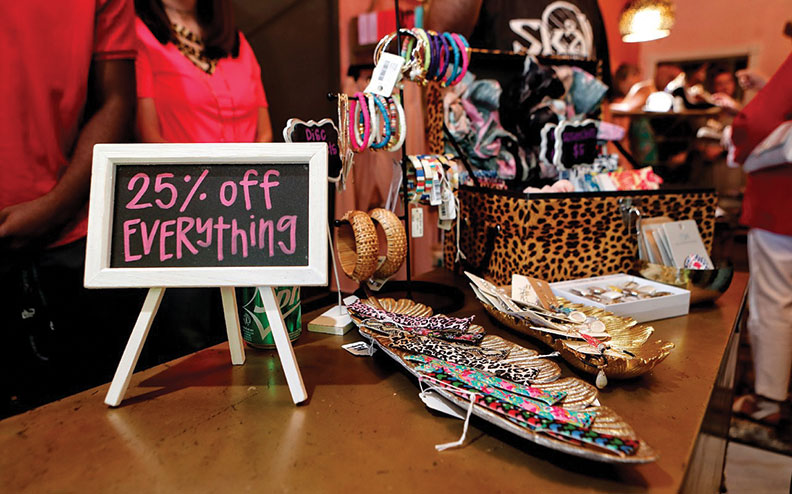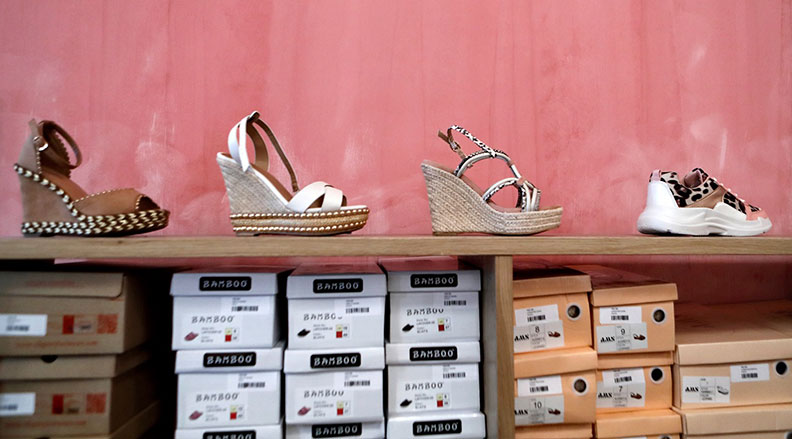 At her store, she adds, shoppers can find clothes for every age and every size — from small to 3X — at affordable prices. The boutique is starting to carry some vintage pieces and jewelry, as well as a few medium- to high-end designers like Sara Shaw jewelry, Makeup Junkie bags, Tokyo Milk lotions and perfumes and Stivali shoes.
"I think most women find our boutique a pleasant surprise," Stanton says.
With Ladidaa's popular teen line and plenty of offerings for mature women, Stanton says mothers and daughters can shop together and both leave with something they love. Helping her spread the word about the store are her other team members, Shelby Thibodeaux and Hannah Tanner, who serve as social media gurus, models and assistants in all areas of running the business.
Stanton admits to being nervous about doing live video sales, but she also realized she didn't have to be perfect.
"Ladies want to know they are dealing with a real person with real problems — dirty dishes in the sink, clothes needing folding and hair that won't do what it's supposed to do," she says.
Stanton says she and her team want to form face-to-face relationships with their customers — who are making a positive impact on their community by shopping local.
"Every single woman who walks through our doors is special," the owner adds. "We are all struggling with something, and a kind word goes a long way. We strive to be the kind of friend we all want to have in our lives."
---
IF YOU GO
871-C Howard Ave., Biloxi
Tuesday-Saturday, 10 a.m.-5 p.m.
(228) 207-4906 | www.ladidaa.com
Facebook/Instagram: @Ladidaaboutique