Pilot, professor, U.S. Army veteran and nurse anesthetist, Stephanie Parks is a Gulf Coast native whose accomplishments span several fields. Recently, she's applied her skills and knowledge while serving on a COVID-19 task force in Philadelphia.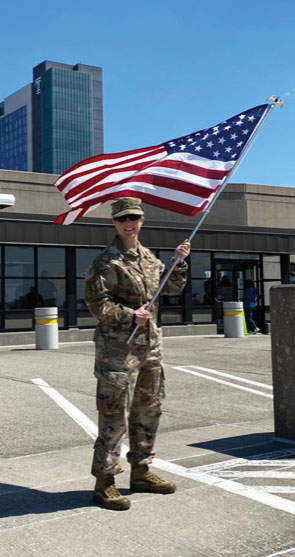 HOW DID YOU GET INTO YOUR CURRENT LINE OF WORK?
I became a nurse in 1996, graduating from The University of Southern Mississippi with a bachelor's degree in nursing. I joined the Army in 1999 because I wanted to fly helicopters in the Army. I wanted to be a soldier from a very young age, and following my mother's advice, I joined the Army after I got a college degree. This advice at the age of 18 was extremely instrumental in my career. Though I wanted to join the military after high school, I waited until I received a nursing degree from USM before I enlisted. I joined the Army in 1999 because I wanted to serve my country and be part of a huge force of motivated people with a common goal.
While serving in Operation Enduring Freedom, I was a MEDEVAC commander for the Army in Kosovo and coordinated all MEDEVAC assets for the entire country. This was a joint-forces mission, and I trained with other military medical units from all over the world. I realized there that I needed to further my civilian education and go back to school.
When I came home, I enrolled in the nurse anesthesia program at Our Lady of the Lake College in Baton Rouge. It was a tough decision because it meant I would have to leave Army aviation forever. Luckily, I still had a flying job at the Harrison County Sheriff's Office, where I was one of the law-enforcement pilots, and I have been serving as a law enforcement officer for 18 years.
After graduating from OLOL, I became a nurse anesthetist and eventually became the chief anesthetist at Garden Park Medical Center, where I worked until 2019. During this time, I also went back to school to obtain a doctor-of-nursing-practice degree from The University of Southern Mississippi. This played a key role in my ultimate career change.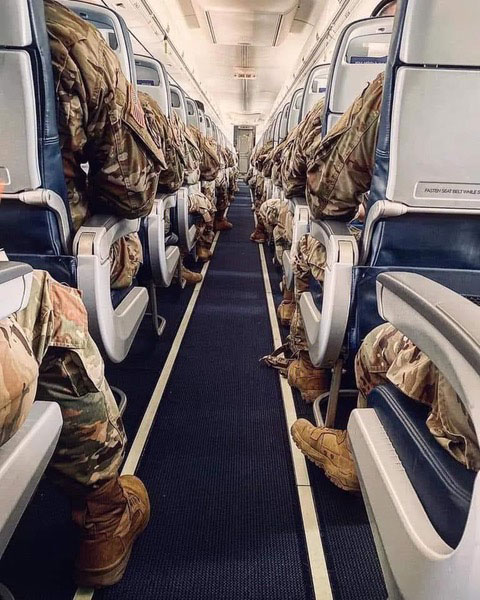 While serving on my third overseas deployment, I received a job offer from USM to teach in the nurse anesthesia program. This was the moment I'd dreamed of, and because of this offer, I can say I am living my best life!
I always knew I wanted to be a teacher. My greatest passion is sharing what I know and what I do with others. Being the only female pilot in my Army unit, as well as the sheriff's office, I've tried to serve as a mentor for other women to dream large and stop at nothing until you get where your passion lies. I believe in only taking one-way tickets to anywhere I'm heading because failure it never an option. I also joke to my friends that "moving targets are harder to hit," so that's why I stay in constant mental motion as well.
WHAT ARE SOME OF YOUR RECENT SUCCESSES?
I recently was activated to serve on an Army COVID-19 task force and am working at Temple University Hospital in Philadelphia as a certified registered nurse anesthetist (CRNA). Our greatest asset is providing emergency airway access to critically ill patients. I gauge how well we are winning on the pandemic battlefield, and this week, I had my first shift where no patient was intubated. We are winning this war in Philly!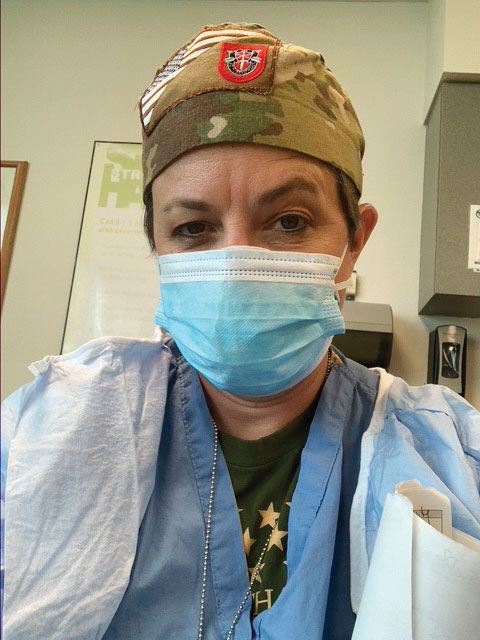 Though I wear many hats, it never seems to surprise me how quickly I can switch from one to the other in my professional occupation closet. While serving on this task force, I've cared for the dying and worked beside civilian anesthesia providers and fellow nurses. My passion lies in telling the story of the nurses who stepped in to fill the void of family when dying patients experienced their end-of-life journey.
WHAT HAVE BEEN SOME STANDOUT MOMENTS THAT MAKE THE HARD WORK WORTHWHILE?
I recently did a video blog that is posted on YouTube that talks about the path I took to become a female aviator. I don't think I realized how impactful this would be to other females looking to become pilots or pursuing goals in a career where women are the minority. The outreach of young women to me since this video has been inspiring and very eye-opening. I want to encourage other women to push the limit of their boundaries and make it bend.
WHAT ARE YOUR PROFESSIONAL GOALS?
My professional goals are to become a better teacher and listener. New to the role of a university professor, I have high goals and expectations for myself. I am blessed to be surrounded by professors in the USM college of nursing who are experienced and have been beside me cheering me on from my first day.
I received the job offer at USM while serving as a CRNA in Afghanistan. After accepting the position, my soon-to-be colleagues immediately contacted me with offers to help and "get me going." I've never had so much support in my career than from my fellow faculty.
You don't have to go through life by yourself. I've felt the love and support from my work family every step of the way.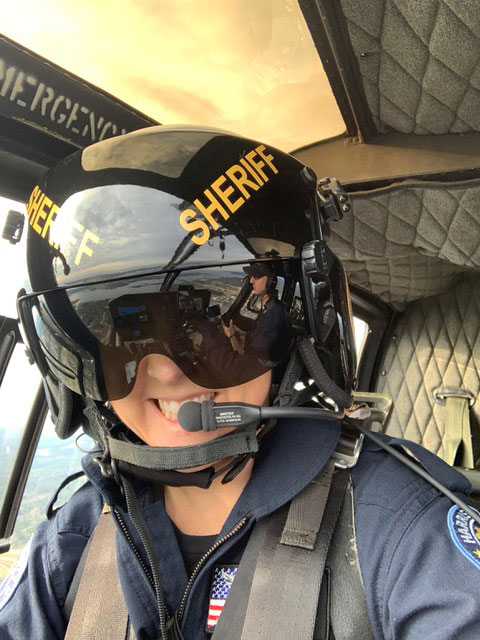 HOW DO YOU DEFINE SUCCESS?
Success to me is finding happiness and being able to help others along the way. I am at my best when I've helped someone along in life and facilitated his or her journey to success.
WHAT IS SOMETHING MOST PEOPLE DON'T KNOW ABOUT YOU?
I am the poster child for a life of eating mac and cheese!