By Brendan Jones | Body Axis Fitness LLC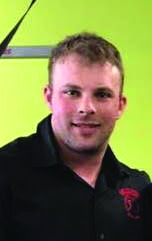 Have limited time to devote to a fitness routine? You're not alone. Choosing to do an EMOTM — or "every-minute-on-the-minute" workout daily for 15 minutes is a great way to do high-intensity interval training and add some spice as you try to beat the clock.
TO START
Set up a set of movements to do within each minute that passes. For example — do 10 jump squats, five burpees and 15 jumping jacks. To complete a burpee, start in a standing position, go into squat position with hands on the ground, kick feet back in a plank position while keeping arms extended, return feet to squat position and finally stand up from squat position.
When the timer starts, you do the movements. If you finish with 30 seconds left in the minute, you rest until the next minute starts.
As this continues, you will fatigue and start to lose rest times if you aren't working fast enough. This method can be used within any amount of time, but it is very effective in 15-minute blocks.
EMOTM workouts can be a great tool for showing progress over time, and they are versatile — able to be adapted to train anything and to suit anyone's skill level. For more fitness-related information and resources, visit www.facebook.com/BodyAxisFitness.
---
Brendan Jones is a certified personal trainer, CICPT (graduate of Cooper Clinic) and owner of Body Axis Fitness and Axis Strength Systems. He was rated the number one personal trainer on the Gulf Coast in 2018 and is based out of Iron Works Gym, 220 Eisenhower Drive, Biloxi.