by Dr. Philip L. Levin
Hidden in the 24 acres of Shearwater Pottery woods on the edge of Ocean Springs, Leif Anderson, Walter Anderson's younger daughter, lives and dances in her high-ceiling art-filled cottage. Stepping into the single large room, visitors feel transported into the soul of a family — the quintessential space of art, dance, music and writing represented by free-spirited Leif.
"I've always been a dancer," Leif says. "I was born with a turned foot and had to have it fixed with a cast. To help it heal and regain strength, my mother encouraged me to dance. Daddy would play classical music on the windup gramophone and he'd pick me up in his arms and we'd dance."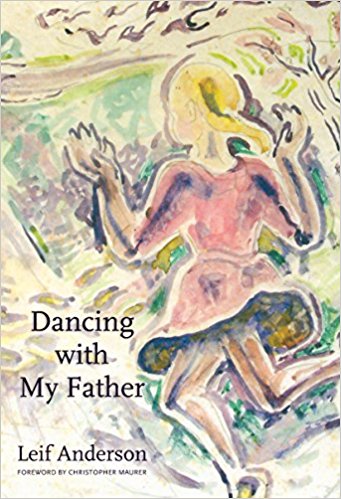 These experiences set the tone for her recently reprinted book, "Dancing With My Father." Originally published in 2005, it presents their relationship through lyric vignettes by addressing Walter Anderson's semi-abandonment of the family when she was only two-and-a-half, and how his growing artistic reputation influenced her own development as an artist.
Leif had just published the book and began its promotion when Hurricane Katrina arrived and changed everything about her life, including the beating Shearwater Pottery took.
Leif points around the wide open space where we're sitting and talks about how it survived. In one of the vignette's she wrote after Katrina, she talks about how the family laid out Walter's paintings on her floor to dry before electricity returned. She even wrote a book influenced by that life-changing event, "History of a Small Blue Chair," which is written from a chair's perspective that meets a child who goes through the hurricane.
Leif has lived in the house since it was built in 1992. Following the hurricane, it required a new roof with a long skylight. That light, along with the floor to ceiling forest view windows at the far end, provided the natural light for her paintings. Her work, mostly nude human figures in 2 and 3-D, decorate the walls and loft.
Leif was the third Anderson child, preceded by Billy and Mary and followed by John. Once Walter left the family, Leif 's mother moved the family onto the Shearwater property, both for shelter and to help take care of Walter's mother, Annette McConnell Anderson. Merrie, as Annette was called, had rooms built onto the barn so she could live there with them. In the upper part of the barn, the family created a large space called the rumpus room for play. However, since there was no air conditioning, they spent a lot of time playing outside with their cousins.
Leif has two children, Moria, a yoga instructor in Ocean Springs, and Vanya, who does computer work in Jackson County's junior college. Leif also has four grandchildren that bring her great delight.
"My oldest grandchild is like my best friend," Leif says. "All of them are creative, though it's too early to see if they have the passion for a life of art."
In between their visits she enjoys the company of her cat, and otherwise enjoys her time alone.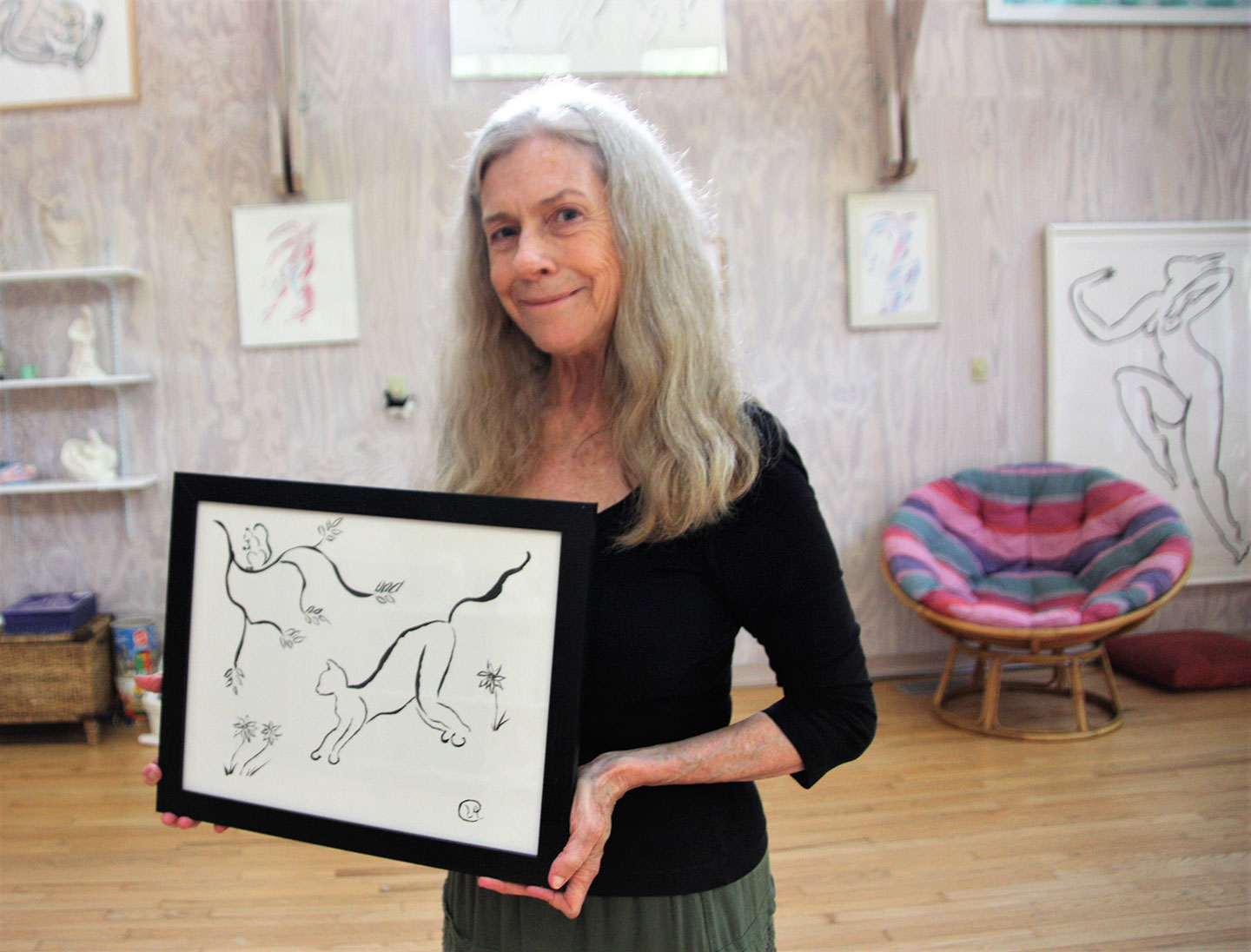 "I really enjoy solitude and crave it if I don't have it," she says. "The need to be alone can come over me in my more vulnerable moments. I spend so much time alone I think I understand Daddy more because of that shared sense of loneliness. As I've gotten older, it's more and more difficult to be comfortable with other people and that makes me kind of sad. Like so much of my personality, it's because of my two sides. One is shy, the other is the fearlessness I feel when I'm performing. As I've aged though, I'm getting more quiet into my dance."
Leif explains her own passion for art as inherent to her nature.
"I'm a Gemini, an air person, so I always feel like dancing. My mother and children were very grounding influences, and their anchoring made it possible for me to explore dance, writing and art."
In addition to the book "Dancing With My Father," Leif produced a companion book with short vignettes about her mother. Still untitled, she says it explains how her life has been about finding a balance between two opposing forces, that is, between the influences of her two parents.
"Momma was this wonderful, grounding, uniting force. Daddy was the less comfortable force but rather exciting. He stirred things up, Momma kept things stable."
Leif says she found her way gradually by experimenting artistically.
"I started drawing as a rest from the physical dance," she says. "My first drawings were on a stack of typing paper with brush and ink, water color at first. I would draw some quick lines and discover I created a dancing figure. I'd throw it onto the floor and then do the next one. My first drawings were a lot freer, more abstract, more movement. I think that I dance on paper and in clay — it's still the dance. Sometimes when I'm dancing around my house, I'll swing over to the easel and continue the flow with my drawings."
Leif says her work is all about this flow, working to understand the conflicts in the forces of nature: spirit and matter, air and earth.
"One falls off balance again and again, but that means more exploration" she explains. "I think imbalance is as important as balance, it keeps you moving forward. The air and the earth come together and out of that comes the flow, like the oceans."
She's coined a name for this interaction between air and earth, "Airth," and calls it her philosophy of dance. She even has a book she wrote about it titled "Dancing Through Airth."
Nestled in the old woods in the corner of the Mississippi Coast, Leif continues her father's tradition of using art to express her love of nature. Through her drawings, sculpture and writing, she reminds us that the world must always be viewed as a balance of forces, the spirit of free flow through air, and the grounding of our solid earth. She represents a unique force with her philosophy of airth and we should all take a moment to think about it and breathe it in.