By Sharon Weeks and Shelby Brune
Women often question which styles and trends are right for their body type. While you may have your favorite go-to pieces, here are a few tips on how to successfully navigate shifts in style — and find what suits you best.
• First, contrary to the old wives' tale, anyone can wear stripes. Horizontal stripes are a winner on all body types, and thin stripes are the best. Tanks, tees and sweaters with stripes offer a simple way to look chic at any size or shape. Let's dispense with another myth: You don't need to wear dark colors, especially black, to look the size you want to be. Actually, black can make you look larger, and hiding your figure behind black can have a negative effect on your personal energy and confidence. Never be afraid of a little color.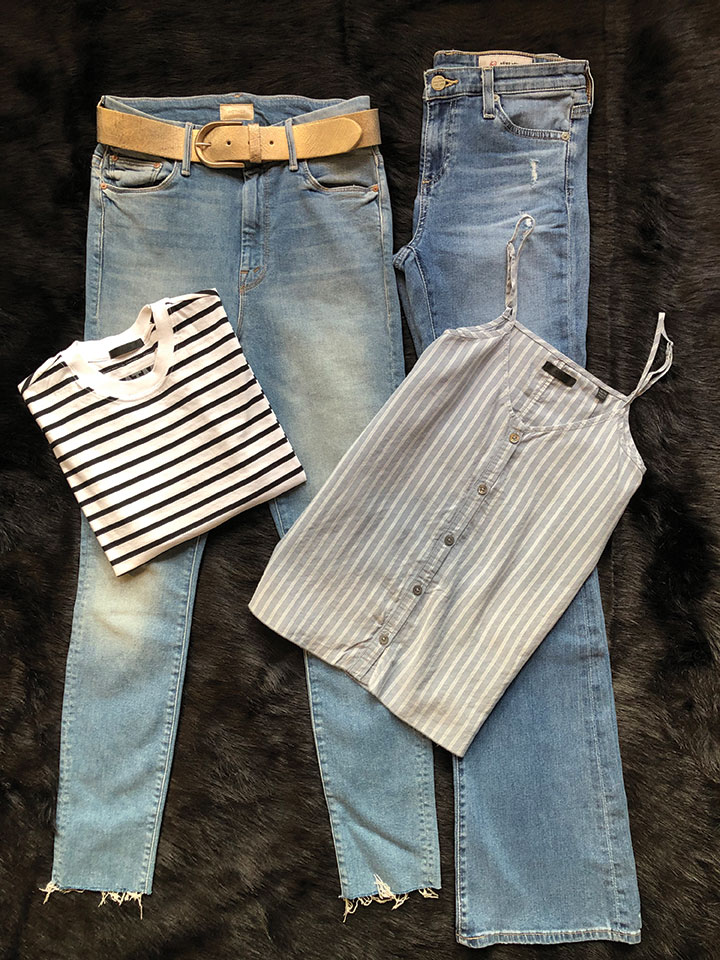 • We all love to wear denim. A popular trend for the past few seasons is the high-waisted jean. They are extremely flattering, and anyone can wear them. The higher the jeans sit, the better – and the smaller your waist will appear. Other denim trends with staying power are ankle-length, skinny jeans and flares. These styles can lengthen the appearance of your legs while giving the impression that you are up to date with your fashion sense. Topping off any of these styles with a belt will take your look up a notch.
• We all have parts of our body that we love — and others that we love to hate. If your arms make you self-conscious, cover them with a blazer (we are loving plaid right now). Wear it with high-waisted denim and a silk cami with a touch of lace for a more feminine feel.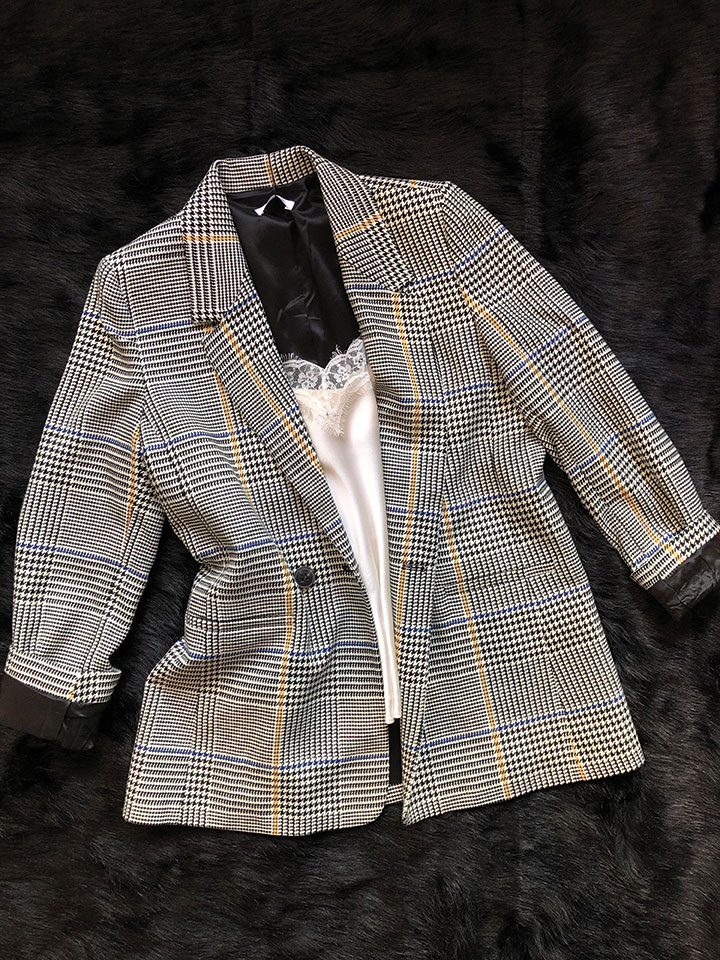 • If you love wearing dresses but want to show less leg, the midi-length dress is the style to try. They are so versatile and easy to wear. Add a fitted tee underneath or a denim jacket over your shoulders with a sandal for an effortless, casual look. A lightweight sweater over the dress gives the illusion of a skirt/ top combo. Options are endless with this wardrobe staple.
HERE ARE FEW OTHER SIMPLE TIPS TO CONSIDER:
• If you are curvy with a tiny waist, you want to highlight your curves. Cinch your waist with a bold belt whether you are wearing denim or an easy dress. A belt will emphasize your waist. Other great options for your figure: pencil skirts, high-waisted, wide leg trousers that are belted and V-neck tops.
• If you carry your weight below the belt, try long coats and cardigans, tunics and shift dresses.
• If you carry your weight above the belt, think embellished or printed blouses, cinched-waist tops and fit-and-flare dresses.
• For a straighter figure, gravitate toward a miniskirt or more tapered pant on the bottom. A cropped jacket or a dress with draping or ruching can play up your curves.
At the end of the day, every body is different and unique. But knowing your figure — and a little guidance – can lead you in the right fashion direction.
---
To update your personal style, visit Grants For Her, located in Biloxi at Mary Mahoney's. Owners Sharon Weeks and Shelby Brune attend New York markets to shop the latest trends. Weeks manages the store and can be reached at (228) 818-3233 (ext. 1). Shelby is a fashion publicist in Los Angeles and can be reached at skbrune@gmail.com.