Haven and Josh Lyons opened Wood & Wine Design Co. in May 2017 in downtown Ocean Springs. After instructing paint parties for nearly a decade, they decided to give this popular girls-night-out concept a facelift. Their main goal was to help others create unique and custom artwork to hang in their homes. Haven Lyons recently shared their vision and success with Gulf Coast Woman.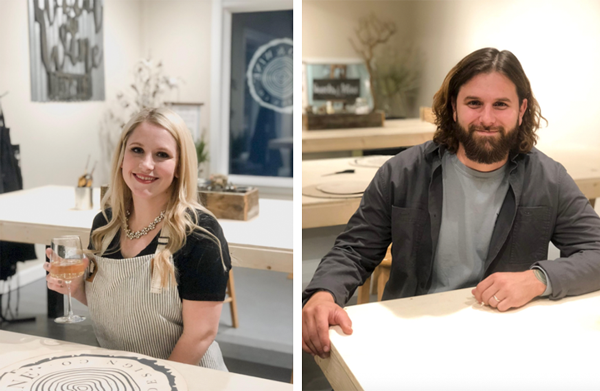 GCW: Where did your passion for this type of business come from?
Lyons: After experimenting with every stain, paint and wood type imaginable, we settled on the perfect "cocktail" and knew it was bound to be a hit.
GCW: Why did you choose your location?
Lyons: Born and raised in Ocean Springs, from a young age I realized art is a way of life here. I have always considered myself an artist, but instructing others to create something they are proud of brings my love of art to a whole new level. From the very beginning there was no doubt that downtown Ocean Springs was the perfect niche for us.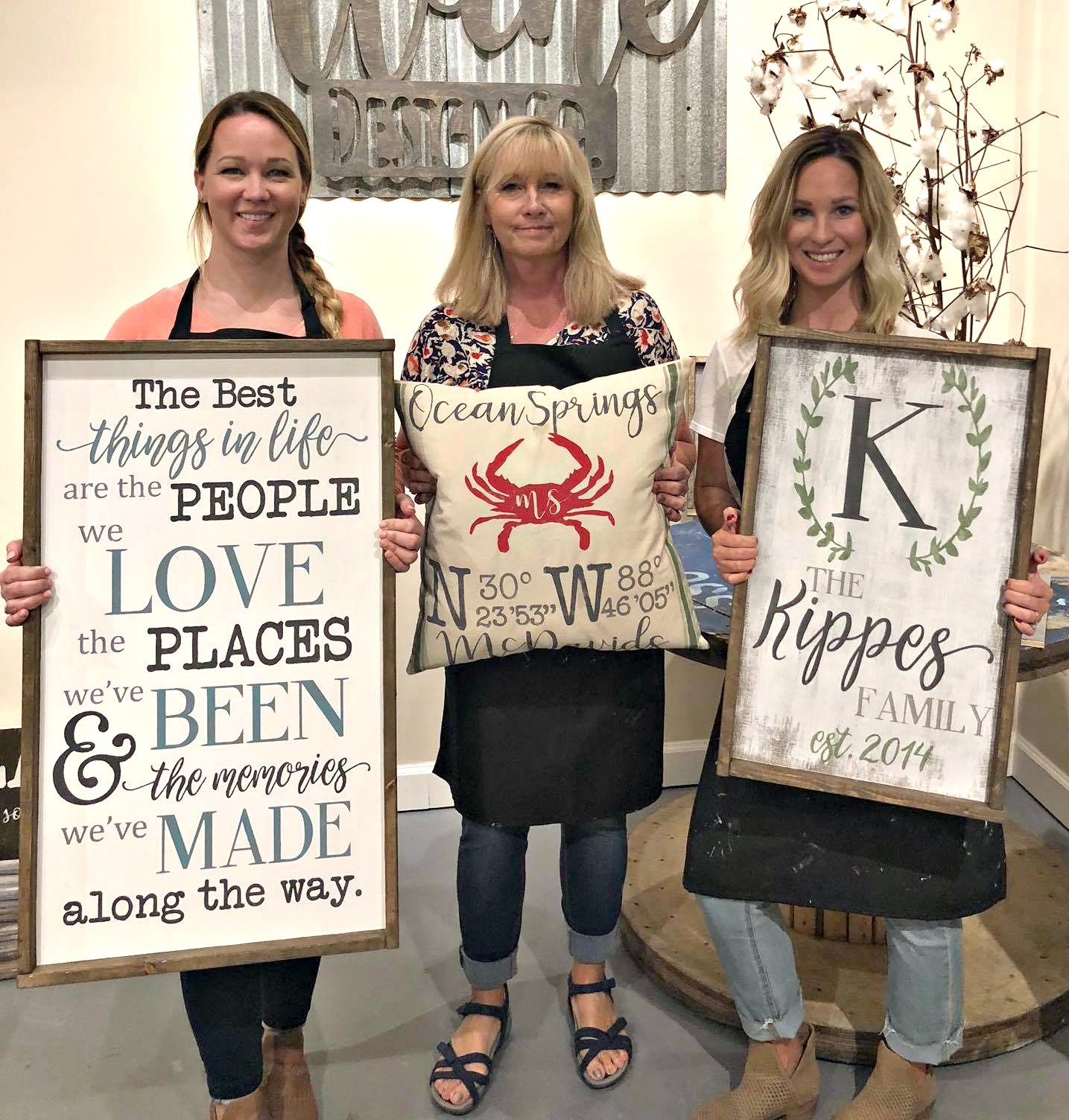 GCW: What makes Wood & Wine Co. unique?
Lyons: Our workshop provides a laid-back atmosphere, and all the tools needed to make something "Pinterest-Worthy" while enjoying the company of friends and family. Our studio is BYOB. Guests are welcome to bring an adult beverage or sweet tea to sip and enjoy!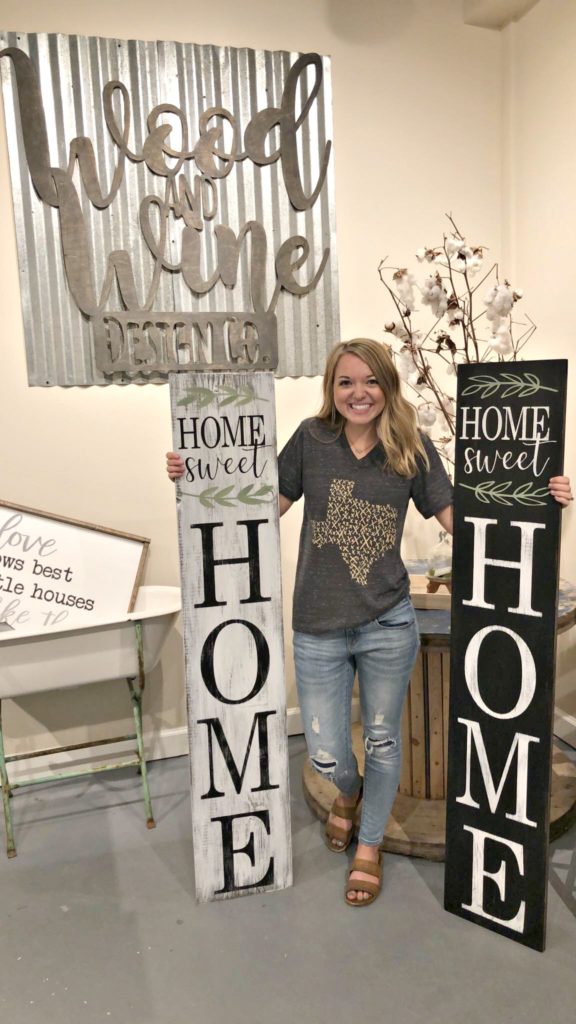 GCW: What types of events/classes do you offer? Which ones are most popular?
Lyons: We offer a variety of workshops for all ages, and occasions. We have public workshops at least three nights a week. These are a good way to come DIY alone, or with a friend or two. You can also host a birthday party, private, on location, or corporate event.
GCW: What can a customer expect when attending a class or private event?
Lyons: At W&W all project are made from scratch. Upon arrival guests are greeted with a pile of raw lumber. Your instructor will walk you through the sanding, staining, distressing and stenciling process. By the end of the workshop, you will have a piece of custom, professional-looking artwork ready to hang in your home. We have over 200 designs to choose from (not everyone does the same project during our workshops!) Choose to make a traditional framed wood sign, door hangers, trays, pillows, or canvas hangers.
GCW: What is your vision/hope for your business?
Lyons: We hope to show women on the Gulf Coast that power tools aren't just for men. It's easy to create those fabulous things you see in stores, with the right supplies and instruction.
---
IF YOU GO
Wood & Wine Design Co.
1306 Government St. Suite 2, Ocean Springs
(228) 217-6758
Hours of operation vary, but most workshops are from 6 – 8:30 p.m.
www.woodandwinedesign.com