Torche' Nash is a mom, lifestyle blogger and owner of beingecomomical.com. As a full-time work-from-home and homeschooling mom, she's navigating her way through life as she sees fit and inspiring others to do the same — no matter what that may look like. Aside from blogging, she can be found exploring coastal Mississippi, traveling and striving to inspire others. Whatever Nash is doing, she's sure to have these items with her: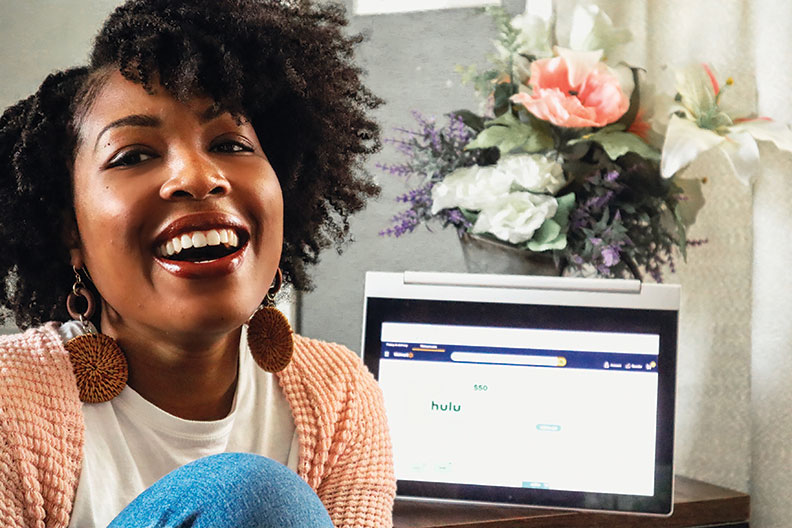 TOMS SUNGLASSES
A pair of great-looking, oversized sunglasses is a must for any busy mom on the go. We're always on the move, and my TOMS sunglasses are the first thing I make sure to have packed in my handbag before leaving the house.
QUEEN COLLECTION LIPSTICK BY COVERGIRL
I love a moisturizing, neutral-colored lipstick. The Queen Collection from Covergirl is affordable, long-lasting and offers a variety of neutral shade options. I love that I can pick this up at just about any convenience store.
NOTEBOOK
As a work-from-home mom and full-time blogger, I find most of my ideas outside the house. That's where a handy-dandy notebook comes into play. Inspiration is everywhere, so the ability to write my ideas as they come is super convenient.
COVERGIRL EYELINER
I'm not a makeup guru, so being able to choose a few must-haves from the same brand is pretty convenient for me. This long-lasting eyeliner instantly boosts my confidence and provides more of a 'you're actually awake' look.
BEATS EARPHONES
I love my earphones! When we stop at the park, the library or even the beach, it's nice to dive into a motivational podcast, music or audiobook.
THIEVES HAND SANITIZER
Hand sanitizer is a must! With two small kids, we can't get enough of it. Thieves is an all-natural, moisturizing and essential oil-infused hand sanitizer that is free of chemicals and safe for all ages.
STRESS AWAY ESSENTIAL OIL
Aromatherapy at its finest here — I love to keep a bottle of Stress Away in my purse for when we need it most. Sometimes I or the kids can become overstimulated while we're away from home, and this essential oil keeps the pressure at bay. Just a few sniffs or a dab on our wrists, and we're instantly calm.
COVERGIRL MASCARA
Again, I love that I can pick up my makeup essentials while grocery shopping or at my local convenience store. When it comes to makeup, mascara is also a must have. I love to emphasize my eyes, so this long-lasting mascara is super helpful.
THIEVES SPRAY
This works for all of the surfaces. Thieves spray contains bacteria-fighting essential oils that help keep our immune systems functioning well. When you're spraying down shopping carts, outdoor seating areas and more, this spray comes in handy in multiple situations.
IPHONE
Who can live without their phone? Point me to them, and I'm sure I'll have a lot to learn. Being a full-time blogger, it's important to keep my work nearby.