Savannah & Co. in Ocean Springs is like no other salon on the Gulf Coast, its owner believes.
"We have a very eclectic, retro, relaxed atmosphere about us, and we have a very friendly team that prides themselves on their continued education and being up to date with industry trends," says Savannah Pugsley McMillin, who launched the business in September of 2018. "We focus on the overall health and wellness of hair, classic lighting and coloring techniques and emerging trends in the industry with regard to cut and color."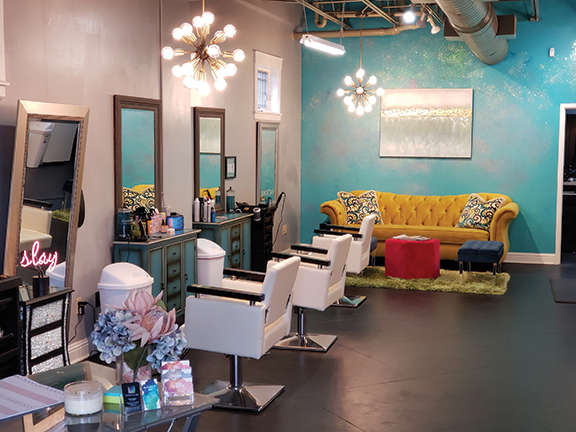 A seasoned cosmetologist, McMillin apprenticed and worked at salons in Gulfport before opening her own establishment last year in D'Iberville. She and the stylists outgrew the space and relocated to Government Street, a spot chosen "because we wanted to be a part of the vibrant community and our existing client base."
"I was visiting Marina Cottage Soap Co. and the owner, a client of mine, told me about the store across the street for rent," McMillin recalls. "It is absolutely perfect for our needs, [and] it did not require a lot of work to get it ready." Savannah and Co. was operating after only a month of refurbishment.
The salon specializes in services such as cut and color, including the freehand balayage highlighting technique, as well as Keratin and smoothing treatments, blowouts, updos, extensions, eyelash extensions, brow tinting, makeup and waxing. Savannah & Co. patrons generally are men and women ages 16 and up seeking a modern, fresh and creative experience, according to McMillin. However, she doesn't see the salon having a "typical client," as each one comes with unique wants, needs and personal style.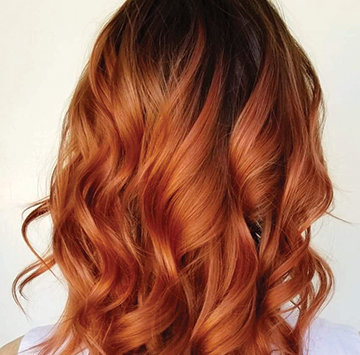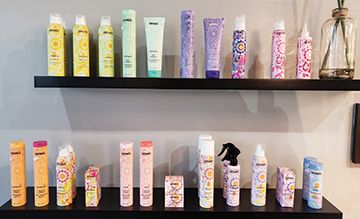 "Each and every one of our clients is beautiful in [his or her] own way, and [each walks] into our doors with amazing, funny and sometimes sad stories, which makes some very interesting days," McMillin says. "Our vocation is an engaging craft as we watch them walk out even more stunning than when they arrived."
McMillin herself was drawn to the industry from a young age, as she enjoyed playing with her own hair. However, as an adult, her motivations are much different.
"What drove me to this level of wanting to succeed was the birth of my daughter and being able to be the best I could be for her," McMillin explains.
As Savannah & Co. becomes more established, the owner hopes for continued growth, increased charitable involvement and the greatest prosperity possible for its stylists. Overall, she is looking forward to seeing where the coming years take the salon.
"We are really just getting started," she says, "and we're so looking forward to servicing the Gulf Coast for years to come."
---
IF YOU GO
1306 Government St., Suite 3, Ocean Springs
Tuesday-Friday 9 a.m.-6 p.m., Saturday 9 a.m.-3 p.m.
www.savannahandcosalon.com
www.facebook.com/savvypugs
(228) 218-5129