Archery may not be the quintessential "girl" activity, but for Rhonda Waits, it's a passion.
"Like any other hobby or pastime you engage in, it's about finding that 'something' that fulfills you and drives the inner self to growth (and ultimately success)," says Waits, a married mother of two grown children. "Archery, to excel in it, requires you to be present in the moment."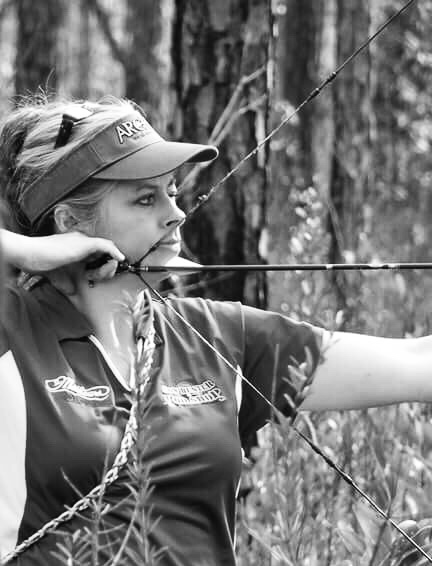 Being focused and tenacious translates to other aspects of Waits's life, namely her role as chief administrative officer at Tradition, a master-planned community in Harrison County. Previously, she'd worked in the legal profession for over 17 years, acting as a key organizer and first chairwoman of the Mississippi Bar Association Chapter of Paralegals and Legal Assistants in the early 90s.
Along the way, several mentors imparted wisdom to Waits about leadership, confidence and success — which she has applied professionally and personally. At Tradition, besides working with senior management on land development in the master plan, she serves two homeowner associations (representing over 120 households) and on three architectural review committee boards.
"I still come into the project some days looking around with wide, little-kid-in-a-candy-store eyes of amazement when I think about what one individual has accomplished with his vision to build a hometown," Waits says, referring to Tradition founder Joe Canizaro. She marvels at the community's mix of residential, commercial, educational and recreational features, putting everything residents need within a 15-minute walk of their front door.
Meanwhile, Waits has been promoting and participating in archery at the local, state and national levels. In 2017, she was chosen as an inaugural ambassador for arcHER, an organization of professional women archers, and she has reprised that role for the 2018 and 2019 seasons.
"It's an honor and privilege to carry the arcHER banner to encourage, empower, educate and inspire arcHERs of all ages and competition levels," Waits says. "This opens the opportunity to be involved with female and youth archers in particular."
Waits's husband introduced her to archery early in their relationship, and they attended their first outdoor competition together. Waits has since gone on to win a slew of awards in the sport, most recently holding the title of 2018 Archery Shooters Association Pro/Am National Champion of the Women's Hunter Elite amateur division.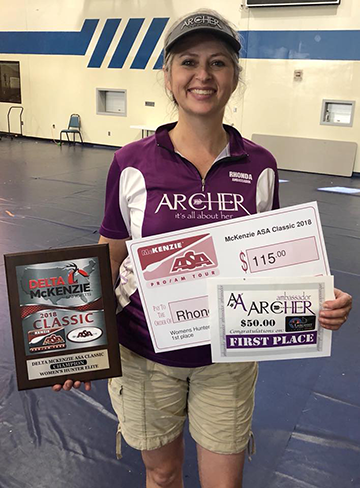 Whatever someone is trying to accomplish, Waits says, "success in any facet of life requires a lot of listening."
"Listen to God's direction," she advises. "Listen to yourself, listen to your peers and, of course, listen to your boss – even if that's you."
While social media clichés usually elicit an eye roll from Waits, she sees truth in two particular hashtags: #joyinthejourney and #dowhatyouloveandlovewhatyoudo. Her understanding of joy is as an acronym – Jesus, Others, You.
"If you approach your life and career perspective thinking on the attributes of Jesus first, others second and yourself last, you are setting up for success in every avenue of life," she says.
Women in general juggle numerous responsibilities at home and in the workplace, Waits says, which can leave them feeling overwrought. Rather than concentrating on the burdens of each role, she urges others to concentrate on the benefit it adds to their life.
"Even when you can't do what you love, have the perspective to love what you do," she says. "You are fearfully and wonderfully made for His purpose, and remember — purpose fuels passion. Explore until you find yours."