Rhiannon Owens' mom has joked that her daughter got her artistic start in a highchair, finger-painting with her food.
Family members also say the D'Iberville resident's talent is hereditary, passed down from a dad with a knack for drawing.
"As an only child, my imagination kept me out of trouble," Owens recalls. "I would sit in my room listening to music and drawing all day and night."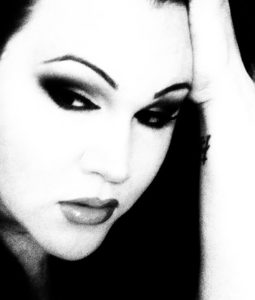 The freelance artist/illustrator evolved from drawing on the floor of her kindergarten to creating pop culture art professionally — sketching such icons as Betty Boop, Star Trek's Mr. Spock and many Star Wars, Marvel and DC Comics characters.
Describing herself as "primarily a trading card artist," Owens says her favorite subjects to sketch are strong, heroic women.
"My goal is to represent female characters as powerful, capable, and strong in a way that is not overtly sexual or (cheesy) in nature," Owens says. "I want them to look like they can handle and do anything and still be feminine and/or beautiful without looking like waify pinups who have zero business fighting battles with super villains."
The artist works in mixed media, mainly using Copic markers and highlighting or detailing with colored pencils, fine liners or gel pens.
"I literally think about what I want to draw and tackle it immediately by laying lines on the paper that don't get erased," she says. "Sometimes, I stare at a blank space and try to envision what I want to see there." As that space is generally a 2.5-by-3.5-inch card, Owens's specialty has become small, intricate compositions.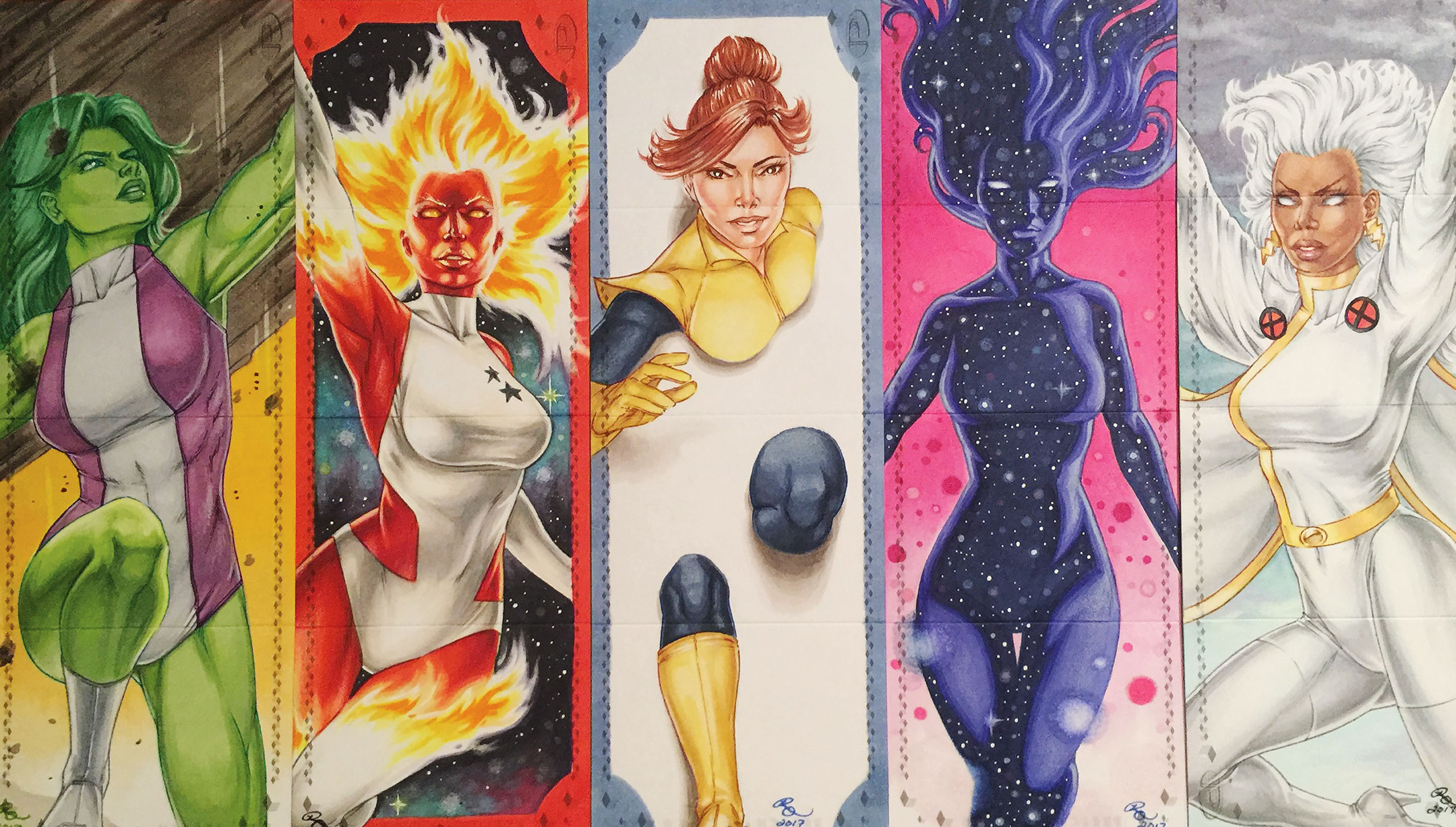 She taught herself to draw by copying panels and covers from comic books, so a 2013 project — a set of nine trading cards showcasing Marvel Comics' strongest women — was a "dream come true." A follow-up project the next year was focused on villainesses and cemented her professional standing.
Owens's career takes her to comic and pop culture conventions throughout the country, and she's been invited to participate in numerous panel discussions. When she speaks with the public, she says her favorite compliment is when mothers or young girls say her work inspires them.
"Superheroes aren't taken seriously by a lot of people, and that's fine," Owens says, "but I believe they are character archetypes used to encourage others to find the best versions of themselves and push to be more or do more than the average person."
Intentional or not, Owens says every artist will grow over time — as she has by being involved in 100-plus projects since 2008. Not only have the color palettes and media she uses changed, but so have her ambitions.
Whether she invents an iconic superhero or makes her mark another way, Owens aspires to have a lasting impact.
"There are opportunities and genres of pop culture art I haven't even begun to dabble in, so who knows where the day and roads will take me," she says. "As long as I can sustain myself with it, I am happy."
---
To view a gallery of Owens's work, and to learn more about her, visit www.rhiannondrewit.com.