WHY I DID THIS
It was all about my health. I am a nurse, all too aware of the negative health consequences of obesity, and I had been obese most of my adult life. I was starting to see changes in my annual labs where my blood sugars were rising and my triglycerides were elevated. I have a family history of diabetes and heart disease, and I just felt those diseases were not far off if I didn't make some major changes.
I am a single mother of two young girls, ages 7 and 10. I want to be around to see them get older and graduate from college and maybe get married and have children of their own. I also am keenly aware of the example I set for them.
I was diagnosed with obstructive sleep apnea and had to sleep with a CPAP machine every night. Like most people who are obese, I had been on and off every diet you can think of for over 20 years. Nothing seemed to work long term for me. I knew I needed to make major lifestyle changes, and I was searching for a way to do that and something I could "stick" to.
MY GOAL
My goal really was to regain my health. I wanted a "second chance." I wanted to learn, or really re-learn, how to take care of myself and how to make good, healthy life choices. I wanted someone to give me something that was "doable" and that I could follow for the rest of my life when it came to eating and exercising. I did not focus on how much weight I wanted to lose initially, like the number on the scale. When I first filled out my paperwork for South Mississippi Surgical Weight Loss Center that asked me how much weight I wanted to lose, I put 70 pounds because I couldn't imagine that I could ever lose more and felt that would be a miracle if I managed to lose that much.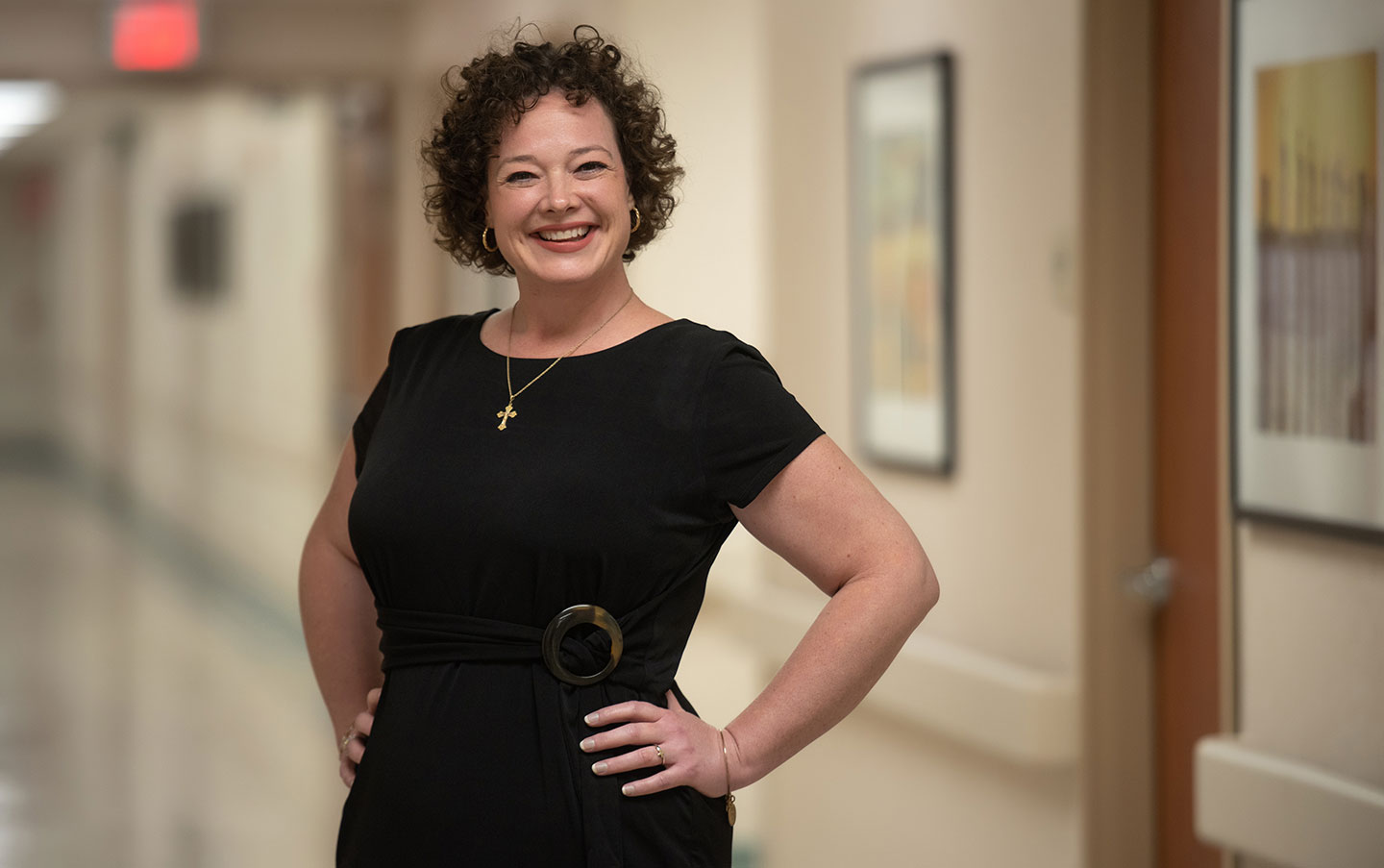 WHAT I DID
I had bariatric surgery. Technically, I had a sleeve gastrectomy on Dec. 26, 2018. I started by doing an informational session at Garden Park Medical Center and speaking with the bariatric coordinator, then I got an appointment with Dr. Jason Payne at South Mississippi Surgical Weight Loss Center and started their weight loss program. I learned about healthier eating and what having bariatric surgery would do for me and what I needed to do to be successful at weight loss.
Dr. Payne and his team, including the nurses, nurse practitioners and dieticians, were all fantastic. I learned so much from them before, during and since my surgery. They are such a wealth of knowledge and support. I credit Dr. Payne and the group at SMS and, of course, the awesome team at Garden Park who took care of me and supported me, with so much of my success. With a lot of help, I have been able to completely change my lifestyle. I eat so much healthier. I eat appropriate portion sizes. I exercise regularly. These are things I used to think I was incapable of doing, and they are now my new habits.
THE MOST DIFFICULT PART
There is nothing easy about weight loss surgery or changing your lifestyle, and I don't pretend there is. I had help and support every step of the way so far, and I still do. It has totally been worth it, and I would do it again if I had the choice. Working hard at something really makes you appreciate the results.
MY ADVICE TO OTHERS
Pay attention to your health. You are living in the only body you will ever have. Take care of it. Nourish it. Move it! Treat it well. Don't wait! Don't put off living your best life. Don't keep trying the same things over and over. Don't do fad diets. Don't eat in ways you can't sustain long term.
If you feel lost and stuck, ask for help. Talk to your doctor about weight loss. If you are obese, call Garden Park and sign up for a free informational session about weight loss surgery. Change your life for the better!