If you're looking for a sophisticated, yet casual, high-quality Southern dining experience, look no further than Brick and Spoon restaurant.
Since opening in July near Edgewater Mall, Brick and Spoon has become a local favorite for upscale breakfast, brunch and lunch. Originating in Louisiana, the popular regional chain has locations throughout the Southeast and is expanding rapidly.
"I think it's all about the atmosphere more than anything," says Britni Thompson, who owns the Biloxi franchise along with her business partner, Kerri Paul. "It's a place where everyone can come and have a good time. We want it to be fun; we want it to be lively, and we want it to be casual. We want you to be able to come in your gym clothes but also come with your girlfriends, get dressed up and have mimosas."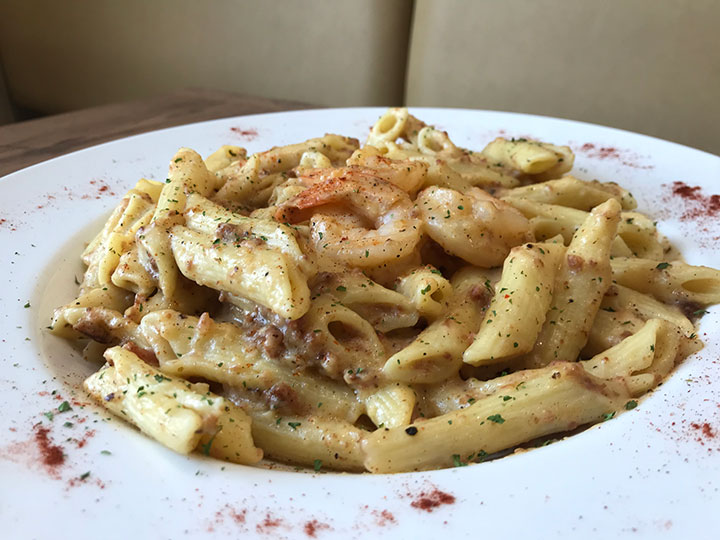 Open seven days a week, Brick and Spoon's eclectic menu is filled with delightful dishes to tempt your taste buds.
"It's comfort food, but classy comfort food," Paul says. "You can eat breakfast in a bunch of places, but we want to be the premier place for breakfast."
The breakfast portion of the menu is filled with a variety of breakfast plates, omelets, French toasts, pancakes, benedicts and an assortment of breakfast "appetizers."
On the "day-starters" portion of the menu, you'll find breakfast fries, biscuits for two, baked brie bruschetta and bananas in pajamas, which are crispy banana egg rolls served with foster sauce. On my visit, I tried what I was told is the restaurant's most popular starter, deviled on the bayou. A play on the family gathering staple, the Tasso deviled eggs, topped with fried shrimp and a sriracha aioli sauce, were an absolute delight.
"It's just a really modern and cool twist on deviled eggs," Paul says. "It's not your momma's deviled eggs."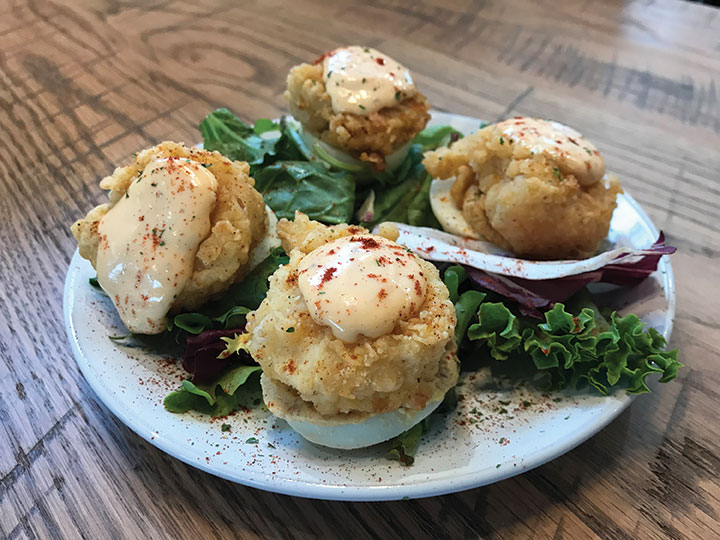 I was told that a top seller from the "that's all, yolks" menu section is the killer creole omelet, which includes Gulf shrimp. General Manager Joey Fontenot also told me that the pancakes found in the "sweet eats" section are enormous.
"With our OMG pancakes, you get two," Fontenot says, "and if you can finish them, congratulations!"
In the "brunch specialties and bennys" section, you'll find items like breakfast tacos, the popular shrimp and grits and a variety of traditional and unique versions of eggs benedict.
Breakfast isn't all that's served at Brick and Spoon. Those seeking healthy options can choose from among a half-dozen fresh green salads. The lunch side of the menu also has a nice selection of creative burgers, sandwiches and entrées.
After learning that the burgers are freshly made, hand-pattied and cooked to order, I had to try the bacon Cali burger, which is topped with pecan smoked bacon, avocado, pepper jack cheese and a house aioli. The ingredients combined perfectly, making each bite burst with flavor.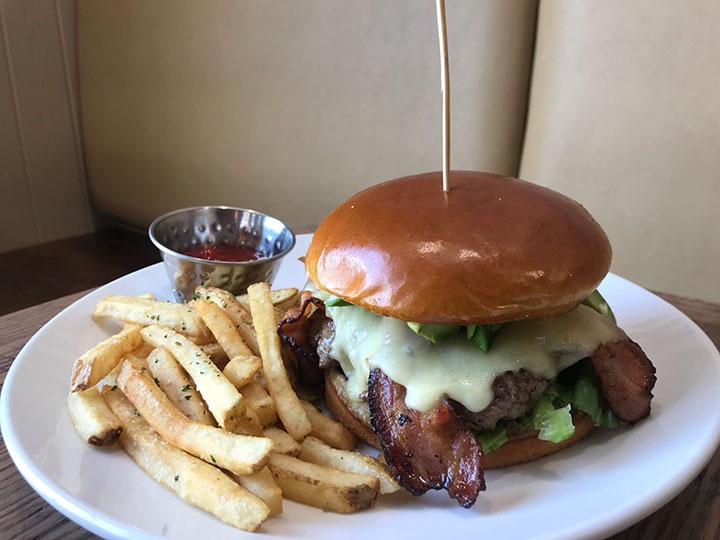 A visit to Brick and Spoon wouldn't be complete without experiencing the "eye-opening" specialty cocktails, refreshing mimosas or built-to-order bloody marys from the full-service bar. You can order a flight of three different mimosas, choosing from flavors like classic, mango, wildberry and pineapple. The bloody mary menu offers the opportunity to customize your cocktail by letting you build your own from over 50 different options. Pick what you want, and the expert bartenders will make it for you.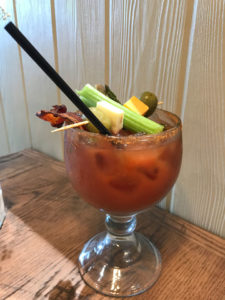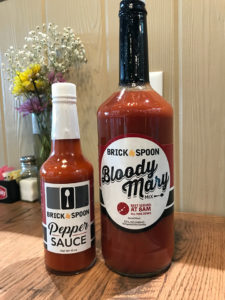 "We are (a) one-of-a-kind concept on the Coast," Fontenot says of why people should come to Brick and Spoon. "We want customers and guests for life. Of course, the out-of-towners are great, but we want the people of the community to come out and thoroughly enjoy what we do here. We provide a down-home, kind of farm-to-table feel where people can sit and chat (and) get fresh, cooked-to-order food, and we strive for exceptional service. We want to take care of people. We want to make people feel like they are at home."
Brick and Spoon restaurant is open seven days a week from 7 a.m.-2 p.m. The restaurant offers a free "scrub club," which provides a discount for nurses and hospital employees, as well as discounts for those in public service.