For four decades, Lee Tracy has been a go-to fashion destination for Gulf Coast women. Today, owner Katie Hinkel continues the personalized service her mother and father, Lee and Mike McLaughlin, started in 1978.
"I was an infant" in 1978, Hinkel said.
"I have literally grown up in the business."
It all began with Connie Shoes in Singing River Mall in Gautier, then Edgewater Mall, where the name changed to Lee Tracy, a reference to Hinkel's mother's maiden name. The store then moved to Grand Casino Biloxi and Gulfport, and now Lee Tracy is at the corner of Government Street and Washington Avenue in downtown Ocean Springs.
"Hurricane Katrina put us out of business on the Mississippi Gulf Coast for five years. During that time, we kept watching and waiting for the perfect location and found it in the spring of 2010. We love being a part of such a vibrant community where merchants and customers support each other."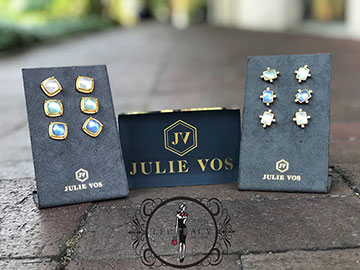 Hinkel enjoys sourcing apparel, shoes and accessories from markets and bringing them back to her clients in Mississippi.
One feature of the store is its multigenerational approach to fashion.
"At Lee Tracy, we can dress the typical 45-year-old woman, her 15-year-old daughter and her 70-year-old mother from head to toe," Hinkel said. "We take great pride in our collection that includes apparel appropriate for all ages, shoes meant for comfort as well as style, and fabulous jewelry and accessories to pull any look together."
---
IF YOU GO
1000 Government St., Suite C, Ocean Springs
(228) 447-4249
Monday-Friday, 10 a.m.-6 p.m.; Saturday, 10 a.m.-5 p.m.; Sunday noon-4 p.m.
Facebook.com/shopleetracy