Sixteen years and one day after the Krewe of Diamondhead crowned her parents king and queen, Dinah Rhoades has resumed her family's reign.
On Dec. 8, the Krewe named Dinah Rhoades queen for 2019. In 2003, Chuck Garrison and his wife, Til Garrison, were one of the first husband-and-wife pairs to hold their king and queen titles, and their daughter is the first legacy for the relatively young krewe. She will serve alongside the king, her husband Ron Rhoades.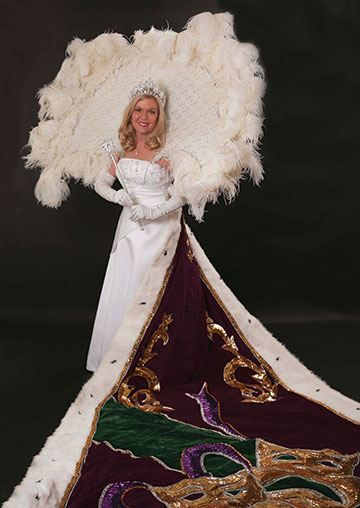 "It's very special," says Rhoades, a registered nurse who moved to the Diamondhead area 11 years ago. The new royal adds, "I was honored not only for myself, but for the Krewe of Diamondhead. We want to get Diamondhead on the map! We welcome all those who are new to the area and those who have legacies of their own."
Rhoades's parents retired to the Mississippi Gulf Coast 25 years ago, but her memories of the region reach back as far as she can remember.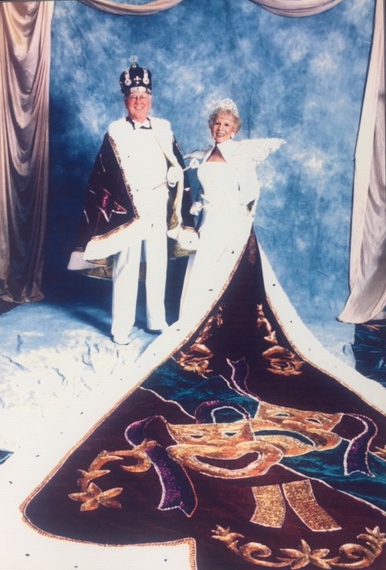 "It is an honor to be able to represent the Krewe of Diamondhead, as well as my family," Rhoades says. "It is a privilege to follow in the footsteps of my parents. They are remarkably well respected in this community and have served the Gulf Coast since I was a child in grade school.
"I hope to represent the krewe as well as they did and lead by example for future royalty."
When they speak of her title, Rhoades says pride shines in her parents' eyes — and Til shed tears when she learned her daughter would be wearing her coronation gown from 2003. Her father, who became Ali'I Ho-Nua the XXVIII at his coronation, normally would process into the ceremony with past kings — but he opted to escort his daughter instead.
"My parents were overjoyed to be able to see me follow in their footsteps in representing the Krewe of Diamondhead," Rhoades says. "As young members, we would have opportunities in the future to be royals but to have the privilege of participating in the ceremonies together is priceless."
As a queen, she says, "I look forward to honoring traditions of the krewes of the past."
"I hope to uphold this title with class and grace as my mother did, and as well as the previous queens," Rhoades adds. "I am humbled when little girls tell me they saw me in the newspaper and want to be a queen someday, too."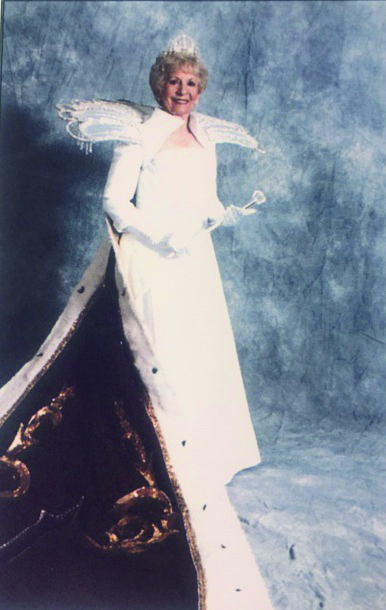 Rhoades calls this first legacy "another milestone" and "feather in our cap" for the krewe, which continues to grow its membership and parade. This year's Mardi Gras theme is "A Night on the Nile," but revelry aside, Rhoades praises the krewe's dedication, sophistication and social commitment to Diamondhead and to the Gulf Coast.
"The krewe is working hard to host a better Mardi Gras celebration every year," she says. "We encourage diverse organizations, schools, clubs, and all ages to participate in our parade. The Krewe of Diamondhead parade is one that you can enjoy with your whole family."