Carnival season on the Coast won't be the same without Robert "Kipp" Greggory Knippers. The beloved radio host emceed eight Mardi Gras balls a year. As the host and manager of SuperTalk WOSM 103.1 FM, he was a consistent presence on the parade route each Fat Tuesday, followed by a remote broadcast on the Biloxi Town Green.
"He never said, 'no', or that he didn't have time …," recalls Jo Knippers, his wife of 31 years. "I would just love for people to know what a generous and kind person he was."
The type of emcee Kipp was, according to his daughter, Stormi, depended on what the event called for. For the Belle Fleurs, of which she is the co-captain and Jo is captain, "he ad-libbed and had fun with it."
Even for the more formal Mardi Gras activities, she recalls, "He still managed to make everyone laugh and enjoy their time there."
"A lot of people tell us 'those are some big shoes to fill," Stormi says. "We don't know who's going to stand in (for Kipp) this year."
Kipp emceed for the Krewe of Gemini for 13 years, says Captain Shellie Moses, and in that time, he became like family. Since Kipp's death on Sept. 14, "There's not a day that goes by that I don't think of him."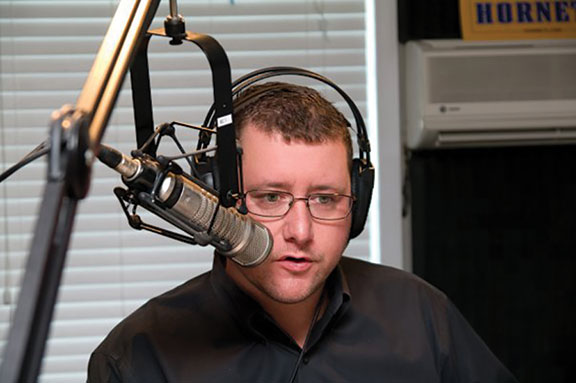 Legacy of love, generosity
"He was just amazing," Moses says. "He was so professional, but so true to himself." Being himself meant always recognizing those in the service, she explains, or sometimes tap-dancing to entertain his audience during a delay.
The beloved radio host's death left a void not only for Kipp's nearest and dearest, but for a community that treasured his authoritative voice, larger-than-life personality and giving spirit. During and outside of the festive season, Kipp was the kind of man who remembered important dates and put others first.
A fixture at his daughters' sports matches and concerts, he was the kind of dad who once prepared a full Thanksgiving meal and delivered it to Stormi at USM Hattiesburg when she had to stay on campus for the holiday.
"There were many Thanksgivings he would cook for us and another family," she recalls. "He wanted to leave this world better than how he found it, and I think he did just that."
Although listeners enjoyed his snarky comments and his funny socks posts on social media, Jo says, her husband was serious about his work with SuperTalk.
"He spent hours a day researching and making sure he was up to date on all topics," she says.
Longtime friend and colleague Rick Mize, general manager of WQLJ-WTNM in Oxford, says Kipp had all the attributes of a great radio personality: quick wit, outstanding storytelling skills, positive energy and a willingness to go out of his way for worthy causes. Kipp connected to his audience, he adds, like a close friend who happened to have a radio show.
"Whether he was coaching soccer, suspended in the air in an RV over Highway 90 for Bikes for Kids, emceeing Mardi Gras balls or a part of the Real Men Wear Pink drive (for breast cancer awareness), he used the platform to touch people," Mize says.
Kipp also chaperoned two veteran Honor Flights, emceed the Gulf Coast Down Syndrome Society's Buddy Walk for several years and supported the Make a Wish Foundation, among his numerous charitable acts. But Mize says what stood out most about his friend was how much he loved his family — Jo and their children, Stormi and India.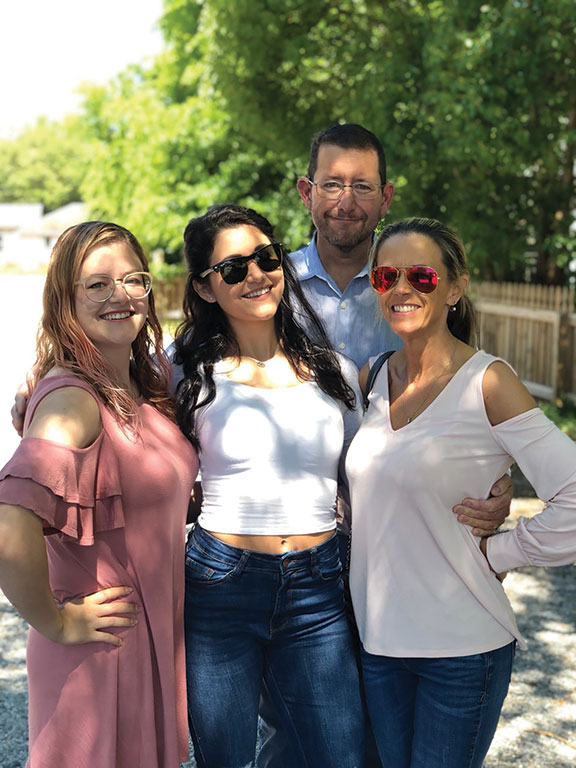 Since Kipp's death, Jo says, "The girls and I are taking one day at a time, but we have decided to do what we can to help others — to still stay involved in Make a Wish and the American Cancer Society."
"This will hopefully honor his legacy by doing what he loved," she adds.
Sometimes, Jo acknowledges, the loss doesn't seem real, and she finds herself expecting a text or call from Kipp saying he's coming home. He and his loved ones were blindsided by a heart defect that went undetected for 50 years and required replacement of his aortic valve in July.
After surgery, Kipp posted a photo to social media from his hospital bed, urging his followers and friends to get a heart ultrasound, known as an echocardiogram.
"Even (while) feeling bad himself, he wanted to make sure others found out before it was too late," Jo says. By the time his defect was found, she adds, it had taken a toll on his heart, and "he passed doing what he loved — cooking for other people."
When he wasn't working or volunteering his time, Kipp loved watching the Saints, enjoying a cigar and eating bacon. Stormi remembers her dad as smart, kind-hearted and silly, and his sense of humor also left a lasting impression on Mize.
"Back in the day, he always had a signature icebreaker opening line: 'Horse walks into a bar. Bartender says, 'Why the long face?'" Kipp's friend recalls. "At his memorial service, I figure he would have asked us the same thing."