Photography by Brandi Stage Portraiture
Even in their playtime, when they pretend to be restaurant owners, Kerri Paul's children clearly consider her a role model.
"My 5-year-old daughter sees herself as someday having her own cupcake bakery, and it's the most fulfilling thing to see your child articulate such big dreams at such a young age," says Paul, a busy mompreneur who runs two businesses. "I want my kids to understand that they can have anything in the world, the desires of their heart, if they work hard and plant good seeds in the world."
LEAP OF FAITH
Paul's passion for touching lives and empowering others led to the creation of the Kerri Jones Paul and Matthew Paul Scholarship Endowment, which provides scholarship help for a student from coastal Mississippi. But when the program she was working with ended in 2018, she faced a difficult decision: seek another position, or follow her heart.
"I've always had the desire to be an entrepreneur," Paul says. "I had a stint owning a shoe and accessories boutique from 2006- 2008, The Shoe WearHouse in Gulfport. That was my first taste at entrepreneurship, and I wanted to jump back into the waters of business ownership." Growing up, she had watched her dad run a transport service and her mom operate a construction cleaning company, in addition to buying and selling real estate. Matt's family owned a restaurant in Slidell, Louisiana, so he had long dreamed of being a restaurateur.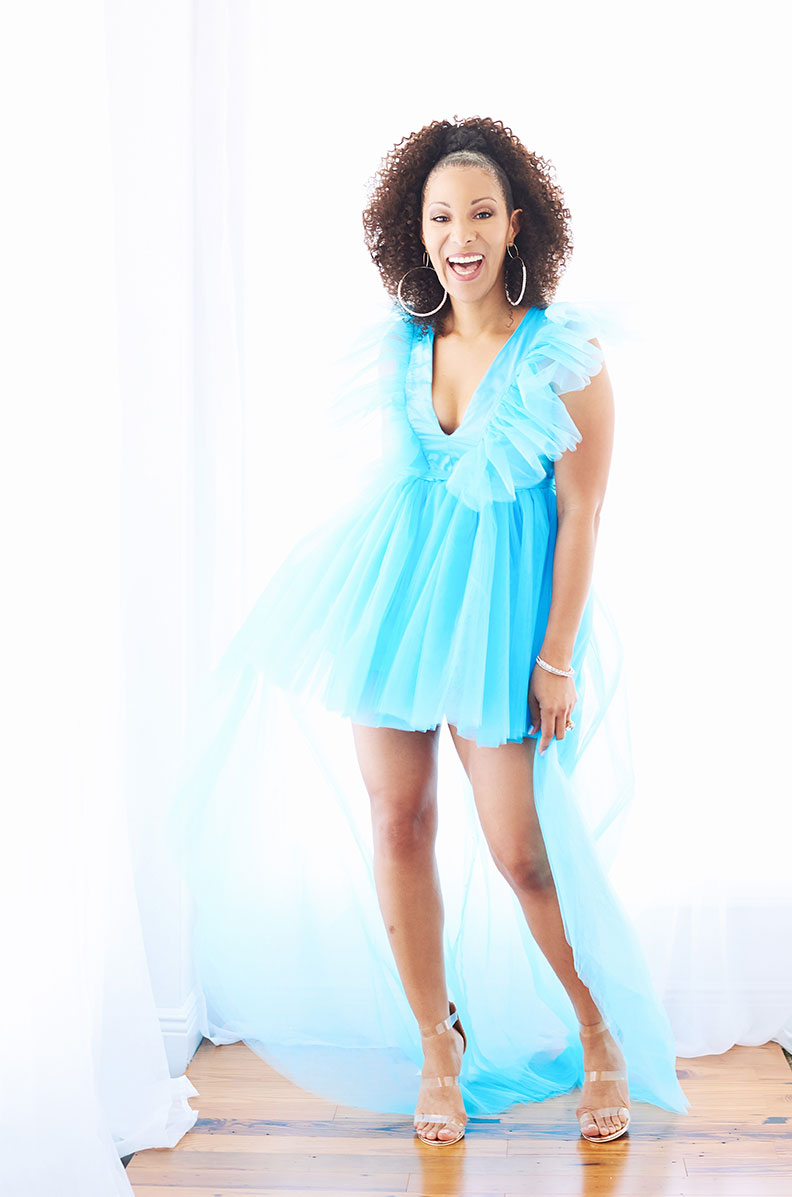 Britni Thompson, the Pauls' friend and current partner, introduced them to Brick & Spoon — a chain specializing in Southern-style breakfast, brunch and lunch fare served in an upscale, yet casual, atmosphere. They fell in love with the concept and deemed a beachside brunch destination exactly what the Coast needed. The Biloxi Brick & Spoon location opened on Eisenhower Drive, near Edgewater Mall, last summer.
Making the leap, Paul adds, "has changed our lives tremendously." The hours mean more flexibility and no more work commutes to Hattiesburg or Jackson, allowing for more time with the kids and Matt.
"We have a family atmosphere in our restaurant and have made lifelong connections with our team members," she says. "(There's) opportunity for my husband and me to grow in our marriage and our partnership.
"We're in a position where we work together each day, and that comes with challenges and opportunities to rely on each other and to work and create. It is very rewarding to create with my husband, and we can look back at the amazing gem that we've had a part of bringing to the Coast."
Those benefits didn't come without sacrifice. To invest in Brick & Spoon, the couple sold their dream home and moved in with her parents. Many wouldn't have taken the same route, Paul acknowledges, but it let them leverage one of their greatest assets to achieve their goals.
"I took a moment in my life where it seemed as if it were heading into a wall, and I turned a corner to create something amazing for the Coast (my home), provide opportunities for others (and) create a legacy for my family," she adds.
Her husband of 10 years agrees that the risk has been worth the rewards.
"I'm very grateful we stepped out on faith, took a chance and took advantage of the opportunity …," Matt says. "I feel blessed, and I'm excited to see what the future holds for me and my family."
'IT'S ALL ABOUT PRIORITIES'
It wasn't the first time Paul had advanced by taking a long shot. In 2011, she and her cousin appeared on The Amazing Race, CBS's Emmy-winning reality competition show — beating out thousands of other hopefuls to be cast.
Investing in herself is a key part of Paul's success strategy. When she started to become a social media influencer, she hired consultants, created professional images and content and spent countless hours learning the craft. She continues to serve "mom realness with a dash of sass" on kerripaul.com.
"I've always been great at researching the things that I want in life, figuring out what I need to do or learn to achieve it and then making it happen," she says.
As a working mom, Paul recognizes that she can't do it all. She's not one to fall victim to "mom guilt" and rejects the notion that women are supposed to care for their family and household singlehandedly. The Pauls' marriage functions as a partnership, and to make everything work, she says, "It's all about priorities."
"Family is first and foremost," Paul adds, "and the thing that makes us tick is having a strong family presence and unit who all work together to help each other to achieve. My parents are strong forces in our lives and take on a large role assisting with our children. We all pour into each other to support each other's dreams and goals."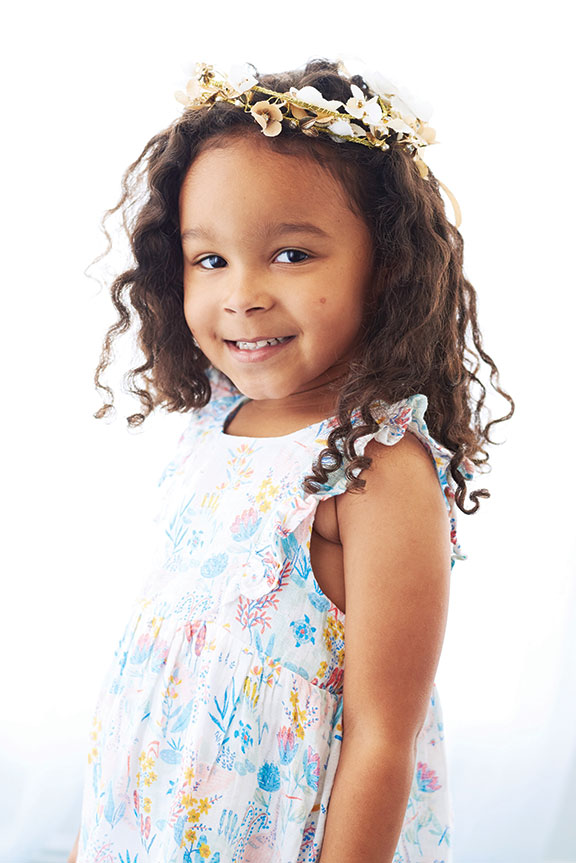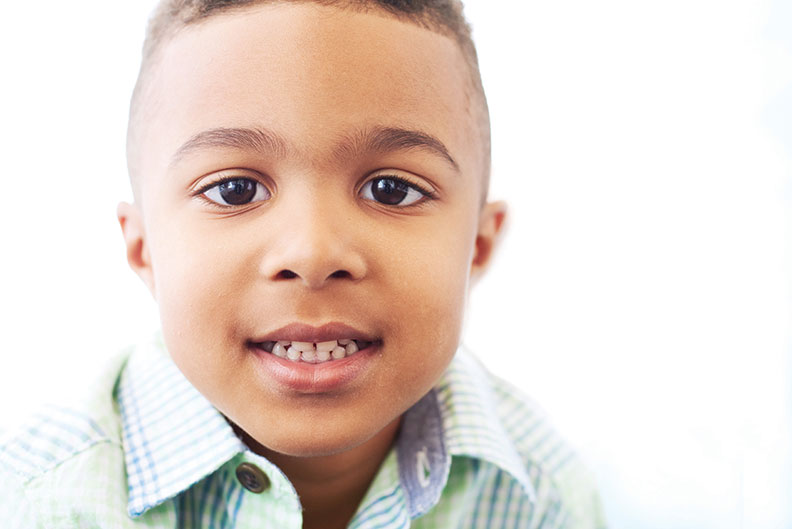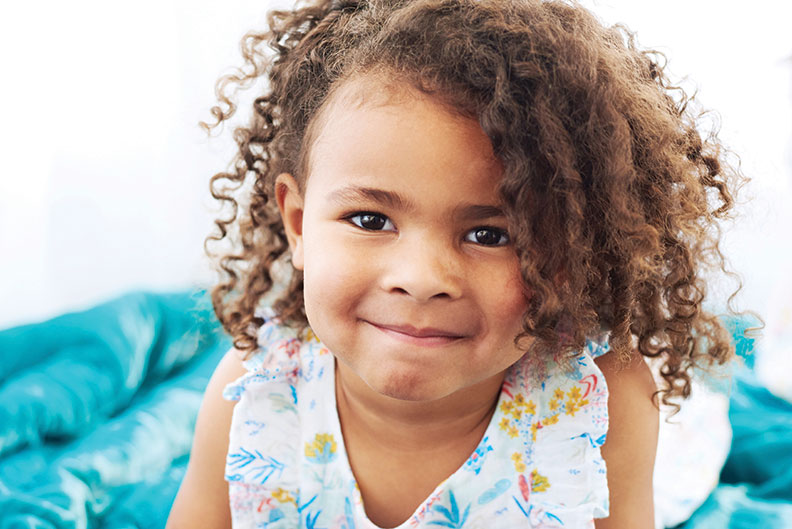 "It's all about priorities. I try to make time…and to cultivate an environment where love and family come first."

— KERRI PAUL
According to Matt, his wife approaches motherhood as she does all aspects of life — with love, passion and energy.
"She's a very positive, strong-minded leader when it comes to being a mother," he says. "She's a very good example to our daughters of what a mom should be and what a woman should be."
Delegating is essential for the self-described "firecracker" and "cannon full of motivation" as she tries to hold it all together. On a normal day, she's usually awakened by her little ones before handling restaurant business, fielding calls, taking meetings, creating, thinking, writing, doing photo shoots and generally being a "boss babe."
Paul thrives in a mentorship role — helping youth determine what they want to do in life and helping them circumvent obstacles in their path. She also finds fulfillment in watching things grow, whether it be a garden, her businesses, her social media presence or her own brood.
"I love to introduce my children to new things and watch the spark in their eyes," she says. "During the COVID-19 quarantine, my daughter mentioned that she wanted to ride a unicorn. I couldn't rest until we made it happen. I reached out to a local pony farm and took the kids riding."
For inspiration, she looks to all the moms around her — her own mom, her friends and all the women who are juggling just like her.
"When I pass one in the grocery store with a cart full of screaming kids and share that knowing glance," she says, "I know that we're all going to make it."
Paul strives to set an example of what is possible for her family, which includes her husband, Matt, 5-year-old twins Jules and Jeanne and 3-year-old Joie. She worked in philanthropy and fundraising for a decade, serving as major gifts officer for the University of Southern Mississippi Foundation and director of development and community relations for Mississippi Institutes of Higher Learning.
"I joke all the time that I don't have the traditional talent to perform like a singer or dancer, but I have the talent of connection," Paul says. "I've always had a God-given gift with the ability to help people to connect with resources that they need in life."