Steven Farragut was the first person to hold his daughter's hand after she was born — and he's been her hero ever since.
"My father hung the moon," Lauren Bertucci says of her dad, a retired Army officer who is now the senior Army instructor teaching JROTC at Ocean Springs High School. "He has amazing integrity, is extremely thoughtful and gives the best advice."
While she was growing up in Gulfport, Bertucci says her dad mastered the balancing act of love and tough love. He was her coach as well as her dad, rarely missing a game and helping her sharpen her batting and dribbling skills.
Farragut admits that when his daughter was younger, doing "girly stuff" like tea parties and dress up, he wasn't sure how to relate — but he tried.
"Once she showed her competitiveness and interest in sports, our relationship began to blossom," he says. "I was able to takeher competitiveness and help to develop her strengths and confidence in herself. The combination of my calming nature and her strong emotional personality complemented each other."
He recalls one softball tournament in Meridan when Bertucci's team lost the first game. But by playing with heart and determination, they rallied to win the next 10 games — and the whole tournament at 2 a.m. on Father's Day.
During Bertucci's sophomore year, Farragut was deployed overseas and missed her introduction as a homecoming maid While he couldn't walk her across the field, donning his dress blues, he recorded a voice message that was played over the loudspeaker at halftime.
"I don't think a dry eye was left in the stadium that night," she says. "Although he wasn't physically present in those moments, he was present emotionally with the upmost positive attitude."
In college, Bertucci remembers her dad always being there when she needed him — even making a four-hour trip to take her to the doctor when she was sick her freshman year.
As adults, the duo started running together, which has solidified their bond. Their first race was the Stennis Half Marathon in 2008, and they've made a point to participate in one every year — only skipping a few years for the births of her children — 7-year-old Ward, 5-year-old Olivia and 1-year-old Ann Elise.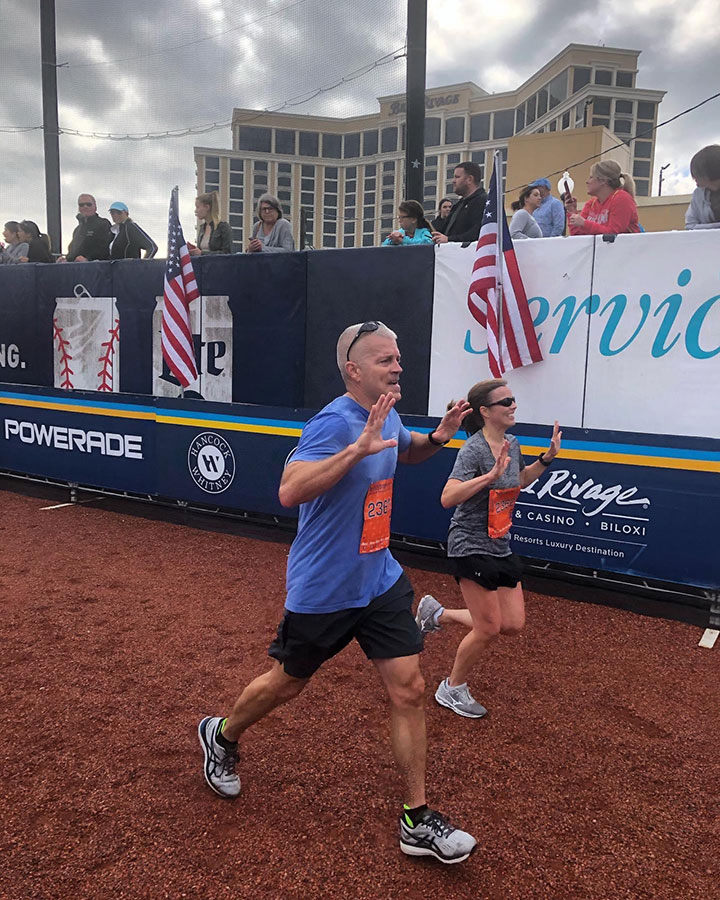 Now they try to run together once a week, which she deems beneficial for both body and mind.
"Over the last 12 years, we have had countless memories to enjoy, whether running or tinkering around with building things," Bertucci says.
Now that his daughter has a family of her own, Farragut finds their time together even more special. To be a great "girl dad," he says a father must be present and show his daughter love, trust, devotion and kindness, "With Lauren, I became a better listener and calmer influence," he says.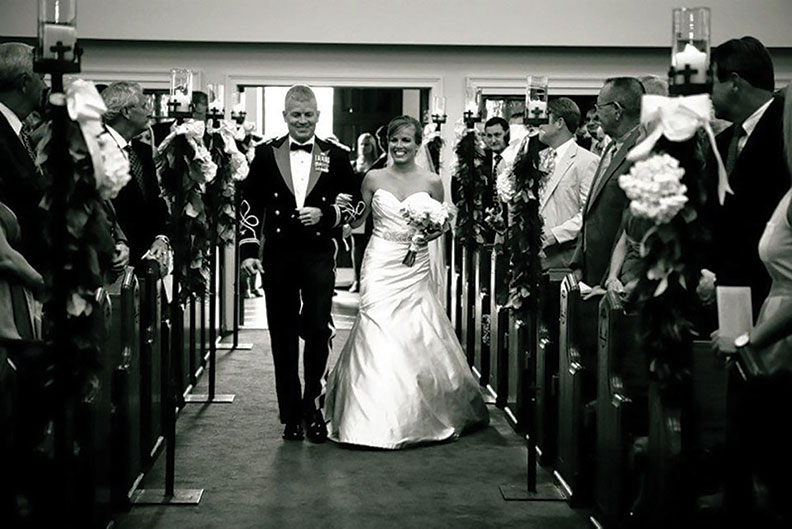 Due to her dad, Bertucci says she has strong pride in her country and a desire to serve others, which she now does as a nurse.
"He is a hard worker, and I like to think I am one, too," she adds. "I also enjoy crafting, like he learned from his father. My grandfather had a wood shop in his backyard, which inspired my dad to learn the tricks of the trade."
When Father's Day comes around, Farragut says he reflects on his own dad, who was a "great role model and positive influence in my life." Typically, the occasion finds Farragut enjoying a cookout at home, talking and laughing with his loved ones.
"It's a very special time to celebrate life with my family," he says. "It brings me great joy to see how my children have grown and continue to grow in life and in faith."