Can't make it home for the holidays? These Coast eateries are serving the best comfort food outside of mom's kitchen.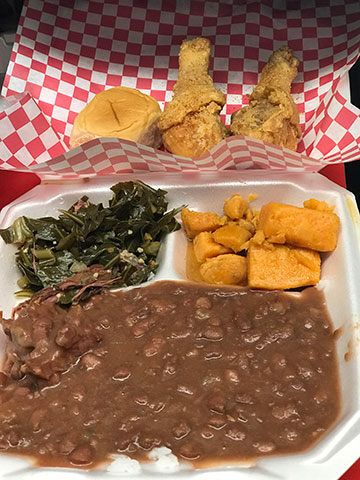 Martin's Beef Jerky
2605 25TH AVE., GULFPORT
(228) 357-5058
Known locally as the "Jerky King," Jeremy Martin has been making jerky for over 10 years — with flavors ranging from teriyaki and cracked pepper to Cajun and ghost pepper. He and his wife, Leslie, cook and prepare everything themselves — down to the tartar sauce.
"Home-style cooking means that there is a history behind the recipe(s) — recipes that have been learned through time and patience," Martin says. "Experience and dedication make a difference in taste."
Daily specials, which include everything from meatloaf and shrimp salad to pork chops and banana pudding, are posted on the Martin's Beef Jerky and Jerky King Facebook pages.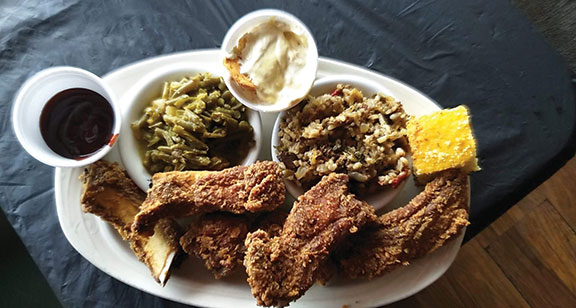 Nana J ''s
6512 WASHINGTON AVE., OCEAN SPRINGS
(228) 447-3502
Love and time are the main ingredients at Nana J's Soulful Kitchen, says co-owner Sherine Bates. Everything else that goes into specialties like homemade meatloaf, smothered pork chops, cornbread dressing, collared greens and oxtails is local and fresh.
"A lot of our customers, local and (from) out of town, say that we take them back to when mothers and grandmothers were cooking amazing dinners that everyone enjoyed," says Bates, who has fond memories of helping her family matriarchs in the kitchen as they hummed their favorite tunes. "When family got together around the table and the food (became) the talk of the evening — this was family time together. This is what happens here at Nana J's."
Ms. Audrey's Southern Kitchen and Catering
1526 MILLS AVE., GULFPORT
(228) 214-4287
When she opened her business four years ago, Audrey Duncan wanted to give patrons all the comforts and flavors of home — without the dishes to wash afterward.
"'Homestyle cooking' at Ms. Audrey's means learning my customers' names and their favorite dishes," Duncan says. "It means serving the heart and the soul, not just filling the belly."
Each dish is made from scratch using farm-fresh produce and seafood, she adds, and for the holidays, Ms. Audrey's prepares dishes for customers to serve at their own tables — including macaroni and cheese, gumbo and cornbread dressing. Guests even are welcome on Christmas Eve, guaranteed to leave satisfied in both body and soul.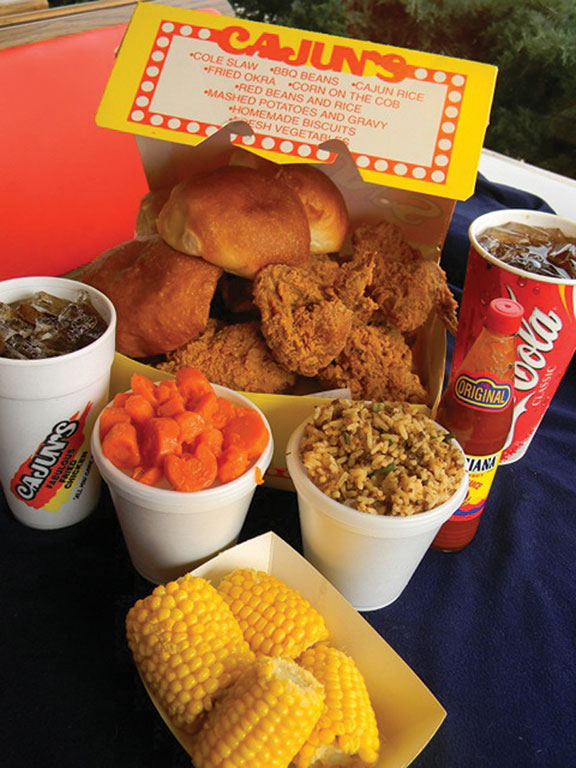 Cajuns' Fabulous Fried Chicken
112 PASS ROAD,
GULFPORT (228) 863-3112
With its all-you-can-eat buffet packed with Southern staples, Cajun's Fabulous Fried Chicken can accommodate any appetite. Chicken comes spicy or mild, and patrons also can load their plates with fried chicken livers, crispy fried fish, freshly made coleslaw, Cajun rice, yeast rolls, cornbread, vegetables and more.
"We do a lot of cooking from scratch to achieve the quality we have — the flavor," says owner Tom C. Harvey III. His definition of home-style cooking is starting with fresh ingredients and a good recipe.
In the eatery's 40 years of operation, meals at Cajun's have become a tradition for locals and visitors alike. The brownies are homemade, so leave room for dessert.