Ginger Duease is grateful to be alive.
On April 8, 2018, the teacher, coach and Gulfport resident was walking out the door, bound for the gym, when she felt dizzy and her eyesight went blurry. She assumed she simply was tired after returning from vacation the night before — until she fell to the floor. Suddenly, the right side of her body was paralyzed.
"A friend of mine was in the house, and I somehow crawled with just my left arm and left leg into the bedroom," Duease recalls. "I could not speak, so I could not yell for her."
Realizing something was wrong, Duease's friend, Belinda Creel, rushed her to Garden Park Medical Center in Gulfport. Local doctors determined she needed to get to New Orleans as soon as possible, and she was transported by ambulance rather than helicopter due to bad weather. Duease received the clot-busting drug tPA with 30 minutes of arriving at the ER, and surgeons at Tulane Medical Center removed the rest of the life-threatening blockage.
"During a stroke, we say that time is brain because up to two million brain cells can die per minute," according to Dr. Michael Wilson of Garden Park Medical Center. "Ginger had classic stroke symptoms, which is why we initiated our video conferencing with the Tulane stroke specialists right away." Wilson coordinated Duease's care with Tulane Stroke Program Medical Director Dr. Justin Salerian.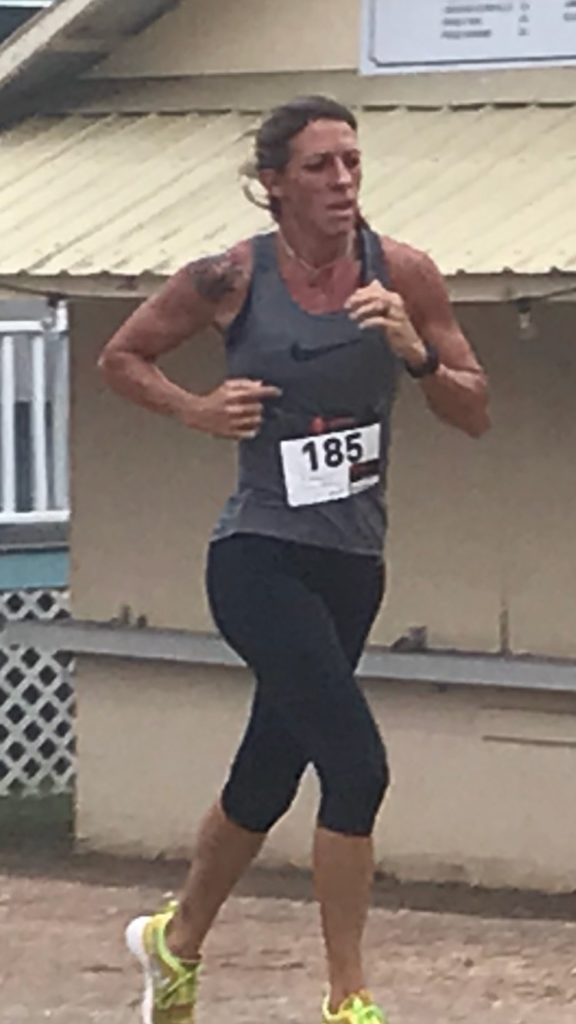 A college basketball player and self-described "big fitness person" in her 40s, Duease was not a likely candidate for a health crisis. She never imagined a stroke could happen to her — let alone the sort that kills most patients or leaves them permanently disabled. Duease was walking and talking soon after surgery, which doctors attributed to her exceptional physical condition.
"All my life, I have never given up on anything, and this was something I was not giving up on," she says. "I never want to lose at anything, from races to basketball games."
Duease also credits her quick recovery to God and the support of her loved ones, making special mention of the friend who saved her life. She now views every day as a gift and recognizes that "nothing is promised."
"I work harder at everything I do, and I always try to be the best person I can be," she says. "Best coach, best friend, best daughter — I want to be all of those things."
Advised to "take it easy" as she recuperated, Duease was back to work within days of leaving the hospital — and she was even more eager to resume her workouts. She ran her first 5K since the stroke in October, and in February, she is signed up for the Spartan race in Fort Lauderdale, Florida, a three-mile course with over 30 obstacles. However, her ultimate goal is to appear on a television series notorious for testing competitors' strength and stamina.
"If anyone has any connections, please help me out!" Duease says. "'[American] Ninja Warrior,' here I come!"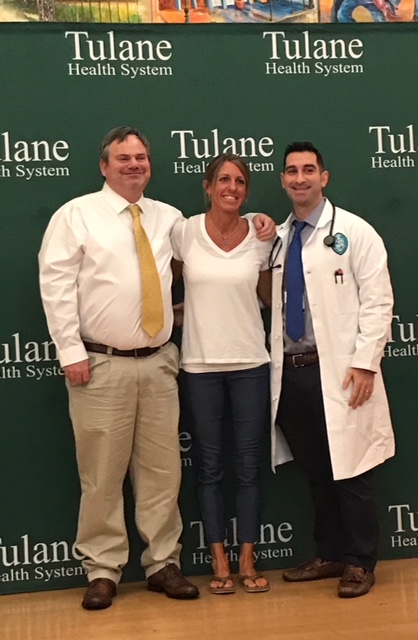 SPOT THE SIGNS OF STROKE
Muscular:

Difficulty walking, instability, paralysis with weak muscles, problems with coordination, stiff muscles, overactive reflexes or paralysis of one side of the body

Visual:

Blurred vision, double vision, sudden visual loss or temporary loss of vision in one eye

Whole body:

Fatigue, lightheadedness or vertigo

Speech:

Difficulty speaking, slurred speech or speech loss

Sensory:

"Pins and needles" or reduced sensation of touch

Facial:

Muscle weakness or numbness

Limbs:

Numbness or weakness

Also common:

Difficulty swallowing, headache, inability to understand, mental confusion or rapid involuntary eye movement