Growing up in landlocked Kansas, Dr. Alexa Delaune was 8 when she encountered dolphins and sea lions for the first time – and she was never the same.
"Seeing them in person inspired me so much that I've been in love with aquatic life for 32 years," says Delaune, vice president of veterinary services at Mississippi Aquarium. "I want other people to be able to see aquatic animals in person. I think once they see a dolphin or stingray or penguin in person, they will be inspired to be active in protecting the ocean and its inhabitants."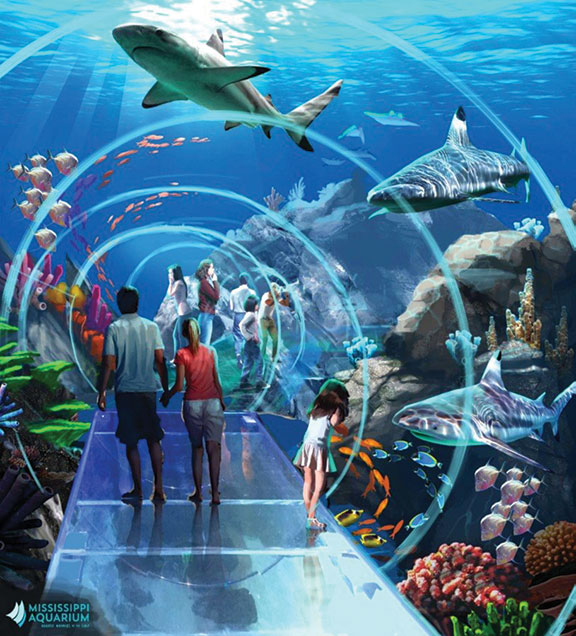 Previously set for April 30, the aquarium's opening has been delayed — and an alternate date has not yet been announced. Leading up to the launch, Delaune has plenty to accomplish.
"Before the aquarium opens, my job is to research and acquire all the equipment needed for a veterinary hospital, design the layout of the veterinary hospital, order medications and hire other veterinary staff," she says. "In addition, I have to write all of the standard operating procedures that will dictate how our animals are cared for, how we use controlled drugs, how we perform laboratory tests and any other procedure that is related to animal health."
When animals come to the aquarium, Delaune will review their medical records and take steps, including quarantine, to ensure they are healthy before adding them to the main habitats. A veterinary technician, who already is on staff, and an associate veterinarian, who Delaune is in the process of hiring, round out the three-person team that will be caring for the aquarium's residents.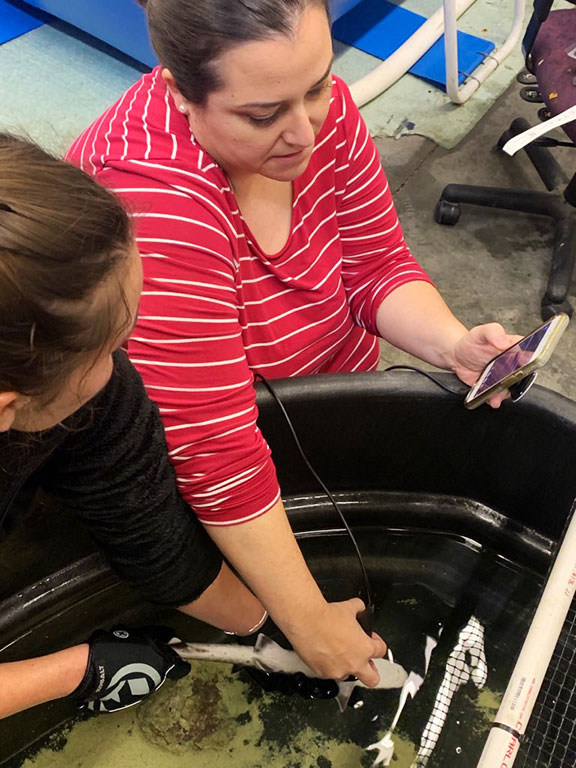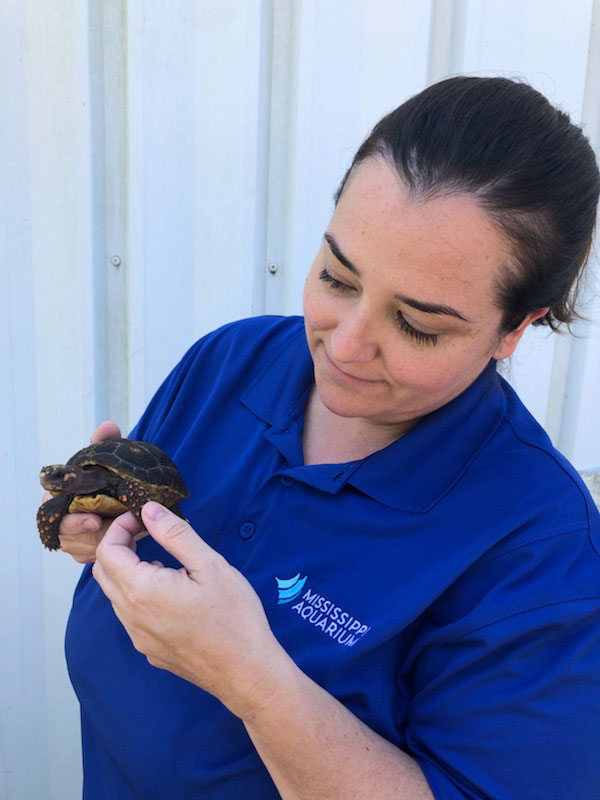 "We will provide routine exams for animals in our collection, and we will also treat animals if they become sick or injured," she says. "We will also be involved in clinical research that will benefit the animals in our care, as well as species that live in the Gulf of Mexico and Mississippi Sound."
Aquarium visitors will have an opportunity to meet dolphins, alligators, fish, stingrays, sharks, birds and many other creatures. Delaune admits to a special fondness for stingrays ("They're beautiful; they're excellent patients"), but adds that all marine animals have traits and adaptations that make them special.
"The fact there is an entire world under the surface of the water is so cool…," she says. "The ocean is amazing, and we haven't even discovered all of the animals that live there."
Delaune comes to the Coast from the Georgia Aquarium, where she stayed for eight years after completing an internship in aquatic animal medicine. Now she's excited to introduce the public to all the fascinating animals living in the waters of Mississippi.
"I can't wait to watch my kids grow up at the aquarium and along the Gulf Coast," she says. "I hope I make the women of south Mississippi proud by being a great leader in the field of veterinary medicine."