For locals who enjoy a fine smoke in comfortable surroundings, a cigar lounge in Pass Christian may be the next best thing to their own living rooms.
Even non-smokers can appreciate the laid-back, sociable atmosphere at Cigars in the Pass, which opened in 2014 and serves patrons of all backgrounds from ages 18 to 80.
"Typically, my customers span the demographic spectrum of the Gulf Coast," says proprietor Patricia Holland. "They are professionals, retirees, active and veteran military and women."
Guests can unwind with a craft beer and enjoy a ballgame in the lounge's cozy seating. For the true aficionados, a spacious humidor is stocked with premium blends, with 708 Cigars by Brothers proving especially popular.
Holland says some have called the Davis Avenue lounge a time warp, as "people lose themselves here for hours." Cigars in the Pass also has gained a reputation as a gathering place where hospitality extends to all.
"My store has become the community center," Holland says. "You can meet the mayor, our aldermen and various other officials here on any given day."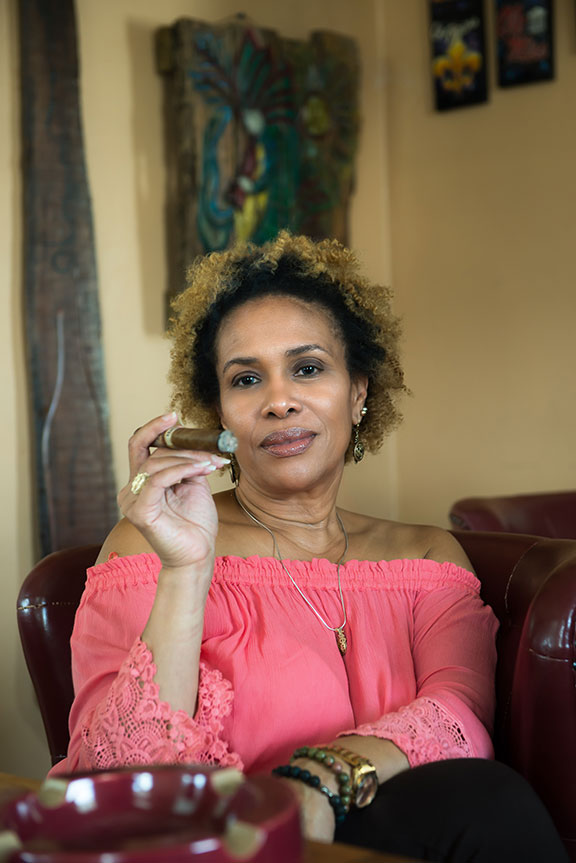 Holland says the idea for the store arose from her experience on the festival circuit, when she realized cigar smokers were woefully underserved. In fact, some of her friends fielded offers to buy their partially smoked cigars, prompting her to meet the demand as a mobile vendor.
"It was as a vendor at a festival in Bay St Louis that I met a Pass Christian couple, Jared and Andrea Robertson," Holland says. "They suggested that they thought the community would welcome a cigar lounge and suggested taking a look on Davis Avenue." Patricia loved the ambience of a 1,500-square-foot space that was available, and the lease was signed.
Holland's background in several people-oriented fields, including customer service, real estate, affordable housing and disaster recovery, gave her a solid foundation for her latest venture. Her fondness for her customers drives her, she says, "and the cigars follow naturally."
"It's rare to find an unfriendly, bad-humored cigar smoker," Holland adds. "It's leisure time, a time to kick back relax, enjoy the company of others, appreciate different perspectives and compare stogie profiles."
As temperatures drop, Holland says guests can keep warm around a fire pit in front of the store — smoking, sipping and conversing. Long term, the proprietor says she hopes the word spreads about Cigars in the Pass, bringing more people through the door, allowing the business to grow with the city and keeping the unique venue "a place like no other."
"I want everyone on the Gulf Coast to know that we are not just a cigar lounge," she says. "We are a public house that welcomes everyone, cigar smokers and non-smokers alike."
IF YOU GO
Cigars in the Pass
124 Davis Ave., Pass Christian
(228) 452-9534
Monday, closed; Tuesday, 3-7 p.m.; Wednesday, 2-8 p.m.; Thursday, noon-8 p.m.; Friday and Saturday, noon- 9 p.m.
www.cigarsinthepass.com
Facebook
Instagram