Story by Jennifer Gentile | Photos courtesy of Buddyrow
Describing the typical patron at his Buddyrow boutique, owner Keith Wooten says she is a woman "who knows her own taste"
"She may be local, traveling through from the Delta, New Orleans or further afield, possibly having discovered the shop by way of our Instagram account, @buddyrow1967, and comes to Buddyrow for vintage pieces, gifts and art she can't find anywhere else," Wooten explains.
With a background in fashion design, and more than 20 years' experience in visual merchandising and store design, Wooten has spent over three decades honing his "eye." Whether he was dressing mannequins at Neiman Marcus or arranging furniture showrooms, Wooten said he was "always editing, questioning, confirming, trying to make better" – processes he continues in his own retail space.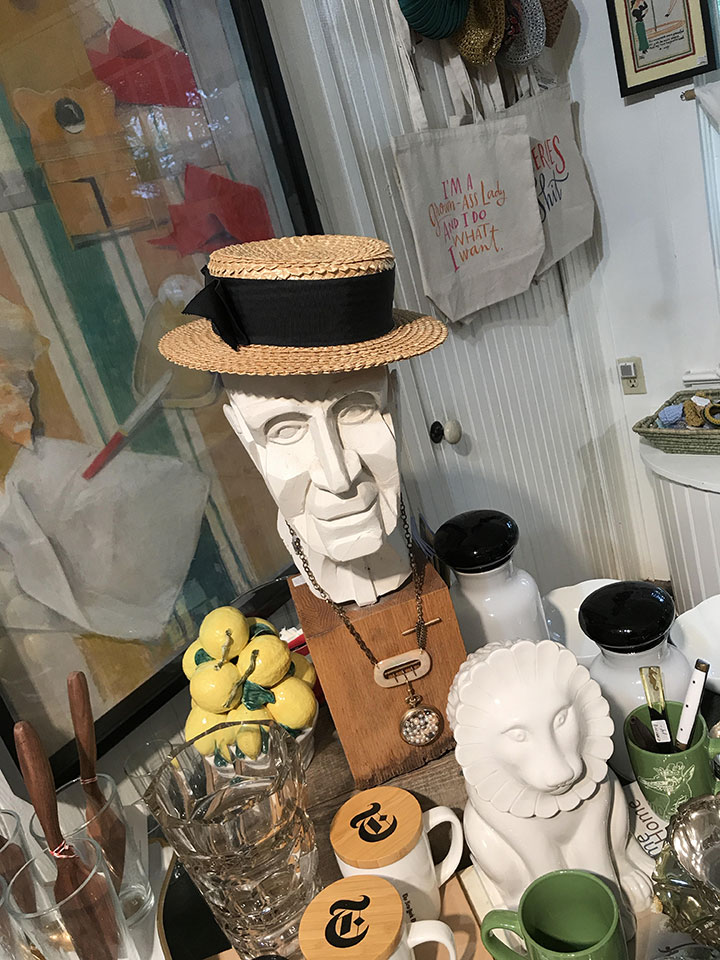 Buddyrow's location at 619 Washington Ave. was one of only two spots Wooten considered locating the store when he returned to Mississippi in 2012 after almost 30 years away. The store's name was inspired by the nickname Wooten's father coined for him as a child.
"[It was] usually used in the context of something like, 'Listen here, Buddyrow, you don't know all you think you do.' So, that felt like a logical name," Wooten says. "Once I had a name, the concept started to gel in my imagination."
Before relocating to Ocean Springs from California, Wooten hunted for items that fit the aesthetic he sought to create in his store – particularly vintage items and other pieces made in limited quantities.
"The place has evolved over the last six years," he said. "Today, is a staple for seekers of the vintage and unique."
Wooten launched his own State of Grace jewelry line in 2001, and today Buddyrow carries his one-of-a-kind statement pieces. Finding that he preferred to connect with customers in an era of detached, online shopping, he still aspires to give patrons an experience – not just a transaction.
"I wanted to bring a bit of West Coast sensibility and mix it with the romanticized idea of gracious Southern living I'd carried in my head all the years I lived other places," he says.
Fashion may be fickle, but Wooten maintains that good design and classic style are timeless. If a woman needs a standout piece for a special event, or wants to add some vintage flair to her modern wardrobe, Wooten is standing by with styling advice. He also offers consulting services for interior design and conducts custom searches for vintage pieces.
With his penchant for the extraordinary and unexpected, Wooten calls his collection at Buddyrow "carefully curated." Among the most popular items are retro barware, Rewined candles, Beekman 1802 drizzles – and of course, clothing.
As for what makes his business special: "Visit, and you'll see."
Likewise, he says the town surrounding Buddyrow must be explored to be fully appreciated.
"People have to 'discover' Ocean Springs," Wooten says. "It has to be sought out, rather than just 'passed through.' When people take time to do that, they feel like they've made a discovery nobody else ever has. Seeing that is a delight."
---
IF YOU GO
Buddyrow
619 Washington Ave., Ocean Springs
(228) 369-9414
Tuesday-Friday, 11 a.m.-5 p.m.; Saturday, 11 a.m.-4 p.m.