Even more than merchandise, the owners of Watersedge in Ocean Springs are selling a feeling — one only found at the junction of land, sea and sun.
Situated on Government Street in the heart of downtown Ocean Springs, the store opened in June and already is earning rave reviews. Patrons call it a "perfect boutique for this area" and a "wonderful shopping experience." Despite the abundance of clothing and gift shops nearby, they also praise Watersedge as a much-needed addition to local retail offerings.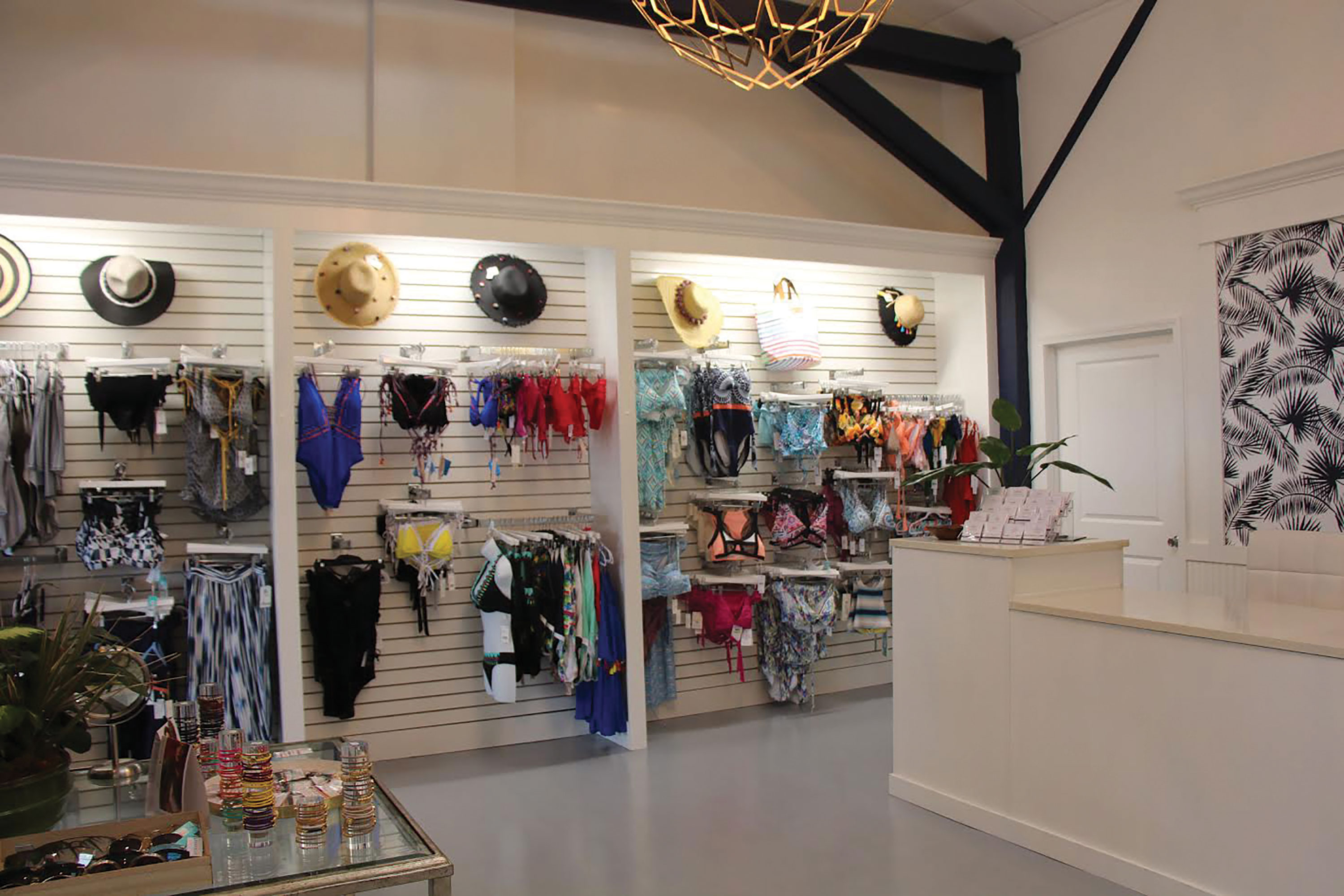 "We are the only swim-specific boutique in the three coastal counties that we know of," say owners Carly O'Bryant and Ashley Rector. "We specialize in swimwear for women, men and children, and have a wide variety of sizes and styles to fit every age and any shape."
Although O'Bryant has an advertising background and Rector worked in education, they share an affinity for being on the water. The Gulf Coast natives have known each other since they were children, and when going into business together, they knew they wanted to offer something different. Thanks to their efforts, shoppers throughout the region no longer have to order their bathing suits online.
"We liked the idea and experience of being able to see, touch and 'try on' to ensure our own satisfaction," they say. "There's nothing like walking into a specialty boutique and getting help from people that do this all the time. We wanted to bring that experience to our city and surrounding cities."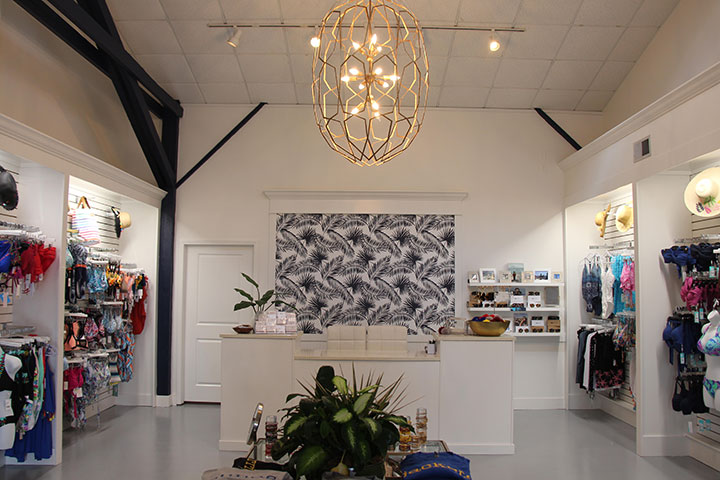 The store name was inspired by a street off of East Beach in Ocean Springs, and they knew they wanted to locate in the town – it was just a matter of finding the right space. They chose a former spa that allowed them to open in time for summer, meeting demand for suits, totes, hats, bags, sandals, sunglasses and other accessories. Pily Q, Seafolly and Luli Fama Swimwear and coverups are customer favorites, along with Freestyle watches, Maaji activewear, Ipanema sandals, Otis Sunglasses, Prodoh children's clothing, LeClub men's swimwear and NU clear handbags.
In the colder months, while still carrying swimwear, the store will stock a greater selection of active wear, joggers and sweatshirts. Regardless of the weather, with their close support network comprised of family, friends and other business owners, O'Bryant and Rector are poised to go the distance.
"We hope to be around a long time, of course," they say of their long-term goals. "With that, we want to be known for our knowledge of the brands we sell, our expertise in sizing and our dedication to finding the perfect swimsuit for anyone who walks through our door."
---
IF YOU GO
Watersedge
1202B Government St., Ocean Springs
(228) 334-5155
Mon-Sat 10 a.m.-6 p.m.; Sun 12-4 p.m.
Instagram: @watersedge_os
Facebook: WatersedgeOceanSprings