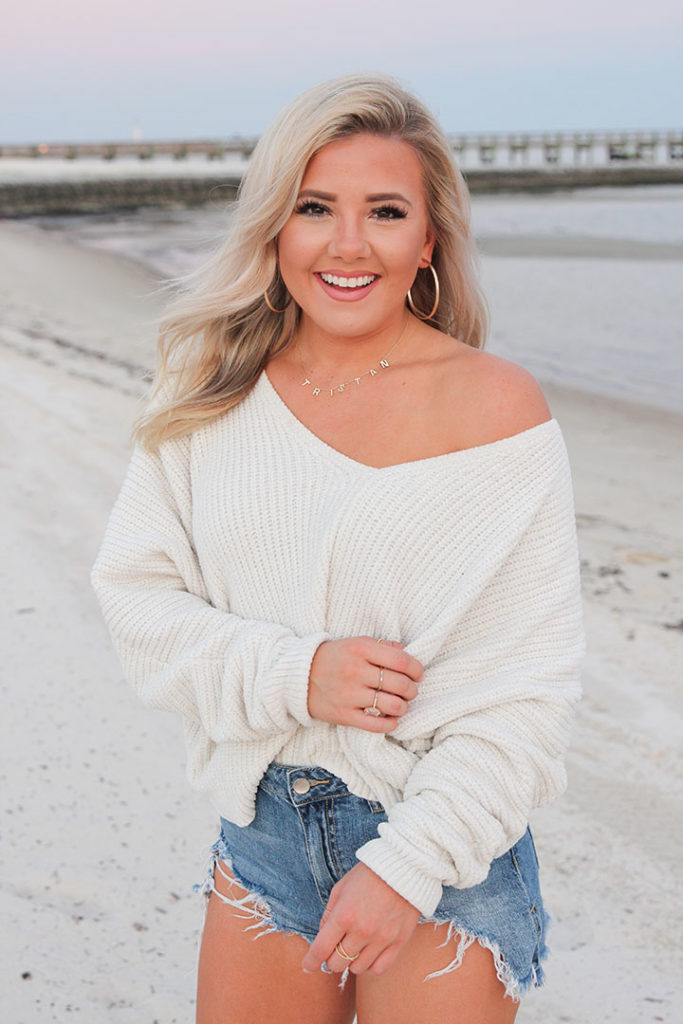 Tristan Whorton, 22, is a model, buyer and social media associate for Bella Rose Boutique. She also is a fashion influencer who works with LIKEtoKNOW.it (TRISTANMICHELLE) and shares fashion, beauty and lifestyle tips on her blog at www.xoxotristan.com and her Instagram account (xoxotristanmichelle). Whorton says fashion is her passion, and she hopes to inspire beautiful women everywhere to be their best selves. For her own daily routine, she swears by the following products:
NOT YOUR MOTHER'S DRY SHAMPOO
I can't live without this dry shampoo. It's not good for your hair to wash it every day, so this helps me train my hair. I also use this just to help style my hair and give it texture.
FAKE BAKE FLAWLESS DARKER
I love having a good tan! I want to achieve the best tan possible without harsh sun rays and the tanning bed, so I am obsessed with this stuff.
MAKEUP REMOVER CLEANSING TOWELETTES
I have used these makeup remover wipes for years. They don't leave my face feeling oily, and remove my makeup easily without mess.
JERGENS ULTRA HEALING MOISTURIZER
Moisturizer is important to a daily routine. I want smooth, soft and healthy skin. This lotion feels amazing!
BIOSILK SILK THERAPY
I get my hair highlighted and have trouble keeping my hair healthy and thick. This product helps moisturize my hair and ensures it's silky smooth.
NYX LIPLINER
I can't go anywhere without my lips on! I use the shade natural. Tip: I slightly over-line my lip to give it a fuller look.
MAC LIPSTICK
I use the shade Viva Glam II. I apply after liner and love the natural color. It's a great, long-lasting option.
MORPHE LIP GLOSS
I apply this after lipstick. I use the shade BOHO. It is the perfect neutral and gives the perfect touch of plump.
L'OREAL VOLUMINOUS ORIGINAL MASCARA
I have used this mascara for six years in the shade Blackest Black. This mascara has always given me the best, most voluminous dark lashes.
SOJOS SUNGLASSES
SOJOS is a sunglasses company on amazon that reached out to me, and I fell in love with them. They are polarized, stylish and a great price. I love sunglasses for protection from the sun, but also because they can spice up any outfit and you can hide behind them on no-makeup days.