Husband-wife duo, Kyle and Stephanie Tootle
For as long as he can remember, Kyle Tootle has wanted to start his own business and harbored a passion for homes.
"In high school, I would design houses and present them to my girlfriend (who is now my wife), and she would critique my designs," he recalls. "While at Mississippi State University pursuing my degree in civil engineering, I would sketch homes on engineering paper when a lecture got uninteresting."
In retrospect, Kyle sees those instances as precursors to the home-building efforts he would undertake with his spouse, Stephanie Tootle. Tootle Homes launched in 2015, offering home design services, and later construction services when Kyle got his contractor's license.
"It has been truly amazing to see how the Lord has taken a dream and turned it into a reality," Kyle says. "In college, I told Stephanie that 'I'm going to build things, and she's going to make things look pretty.'"
Stephanie, the firm's lead interior designer, earned a degree in her craft at the University of Southern Mississippi, where, she says, "I gained the knowledge to create not only functional spaces, but also aesthetically pleasing spaces."
Despite her qualifications, Stephanie admits that she sometimes defers to another family member.
"We have a housing critic named Lillie Bell, who is a white maltipoo puppy," she says. "She has a keen knack for design."
Lillie Bell also is the greeter for Tootle Homes, which is based at Tradition in Harrison County. The couple built their first home in the Village at Tradition after falling in love with the master-planned community.
"We chose this location because it is where we call home, and we are your hometown builder," Kyle says. "The timeless Southern architecture, friendly neighbors and natural surroundings cultivate a sense of place and inspire me to build something bigger than myself."
When he and Stephanie undertook their first home build," he adds, "I realized that all people should have a place to call home."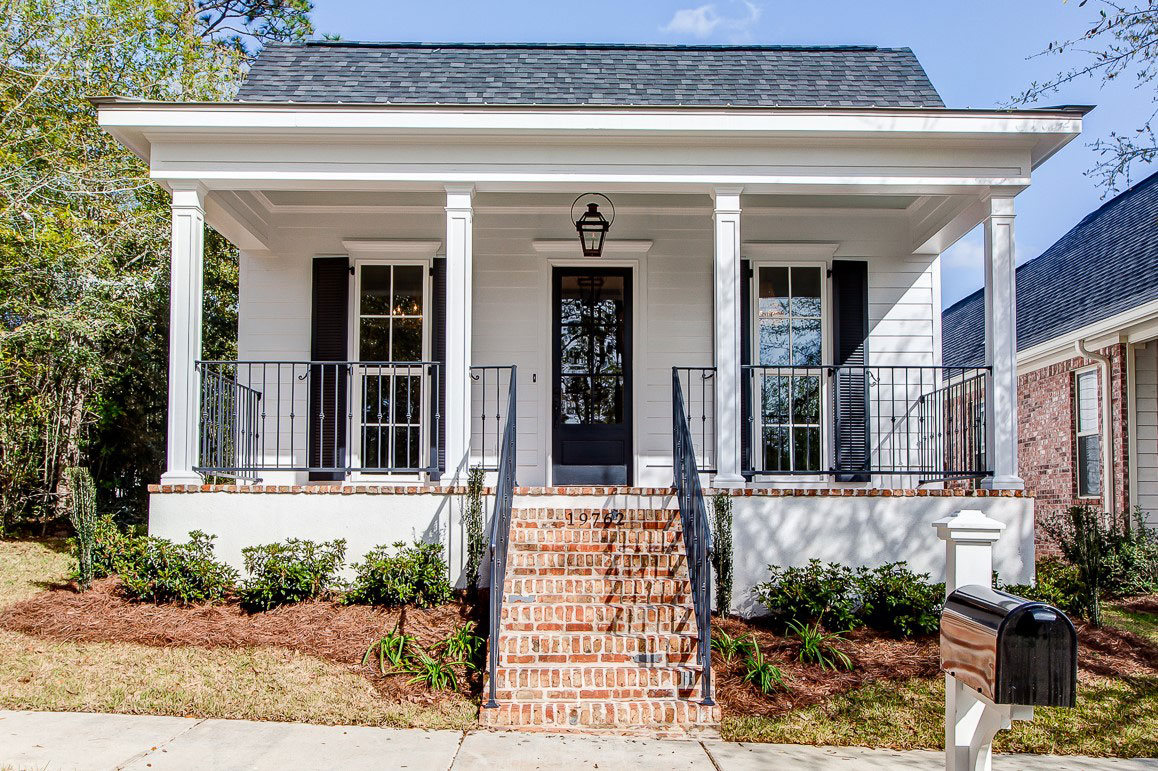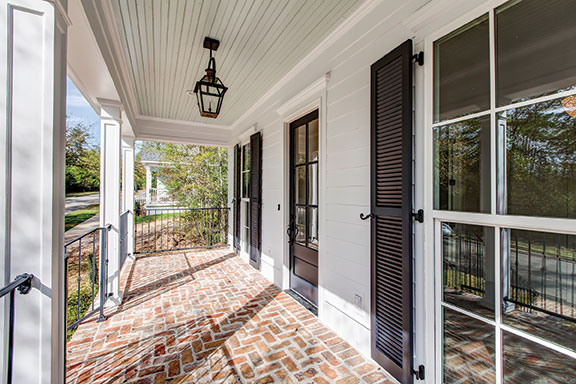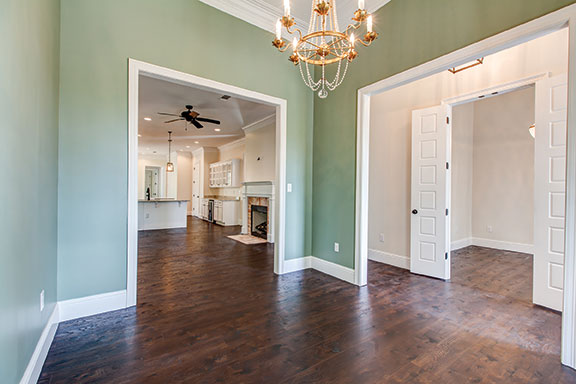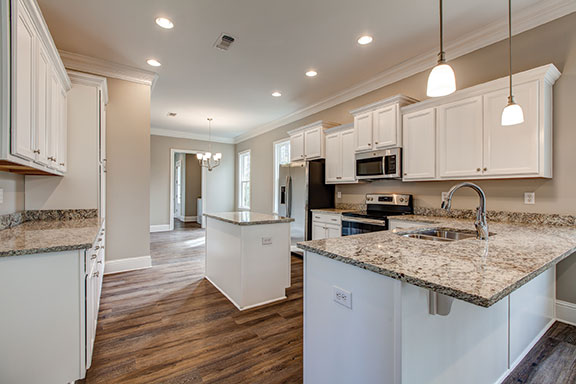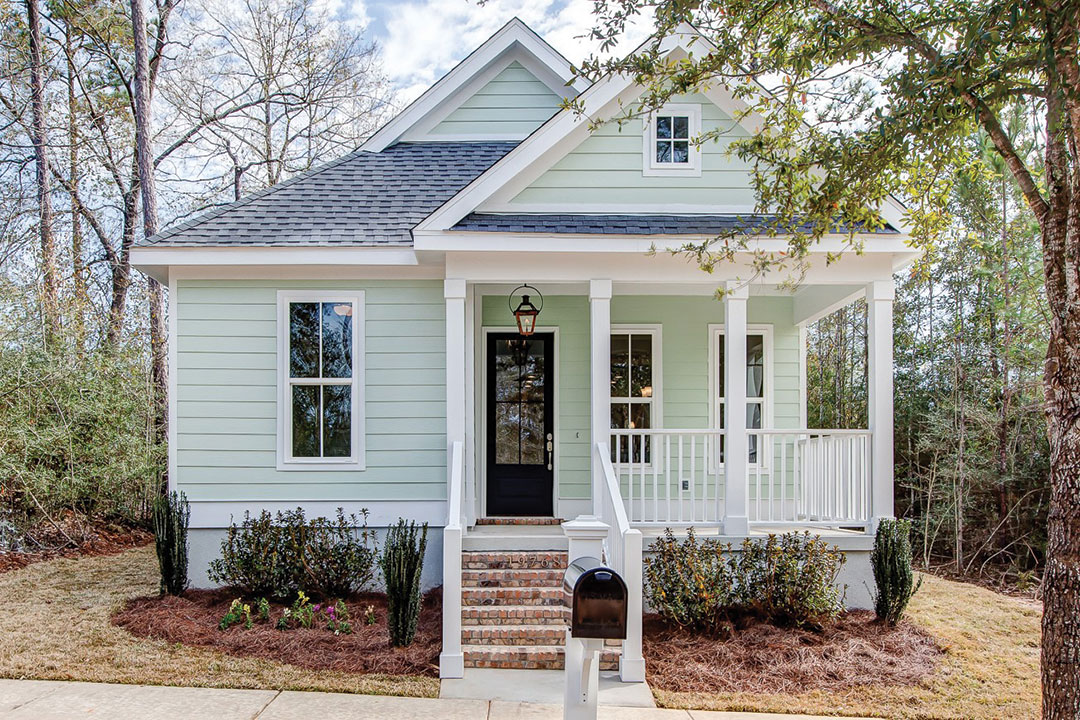 EXCEEDING EXPECTATIONS
Whether buyers want a custom home tailored to their specifications or a move-in ready model home, Kyle says his company can accommodate their needs. The company aims to exceed expectations for every client.
"Our typical customers are people looking for their first home, forever home, or any other type of home in between," Kyle says. "We work with people at every stage of life …."
What makes Tootle Homes unique, according to the couple, is that every aspect of the new home process is under one roof. The company's style signature is "new-old" homes with classic, Southern character and modern conveniences, which are architecturally appropriate for the location.
"We were both born and raised on the Gulf Coast," Stephanie says, "and it gives me so much joy to see Kyle giving back to the community that has given so much to us."
Kyle says he finds it important for people to invest in the place where they live by building relationships and serving the community. As Tootle Homes continues to grow and make its mark in the region, he says his biggest challenge is "learning to live in the present and not always being focused on the future."
"I am constantly dreaming, planning and thinking about the next step," Kyle adds, "and Stephanie does a good job of helping me to relax and live in the moment."