Photography by Brandi Stage Portraiture
Leah Tennyson Rodgers is a walking affirmation.
From her jogger pants proclaiming "I am love," to her Facebook page reminding followers that God is in control, the owner of Selah Yoga immerses herself in positive messages. Sometimes, she even pens them herself.
"Poetry and writing lyrics are a favorite pastime of mine," Rodgers says. "It is also important for me to get in regular mindful movement like Pilates, yoga, walking, etc. to feel grounded and to take vitamins and minerals to support my physical wellbeing."
Rodgers has learned that the way we talk to ourselves matters, and that wellness is a "total package" composed of several parts — mental, physical, spiritual and relational. Finding balance and inner peace is an ongoing journey, and one to which she brings a wealth of experience.
'YOU CAN STILL SEE THE SCAR'
From the time she could walk, Rodgers was involved in the performing arts, which she went on to study at Centenary College of Louisiana. Trained in music and dance, she also modeled in her teens; then a cyst appeared on her face requiring emergency surgery.
"You can still see the scar," she says. "It had formed tentacles, (and) they thought it might be cancer."
The growth was benign, but prescribed medication caused Rodgers to have severe skin flare-ups. The condition would improve temporarily, then return, and she struggled to book jobs.
"I had an agent basically tell me it doesn't matter that you're a classically trained singer; we don't care you can sing in four or five languages, or that you're a classically trained dancer," she recalls. "All of your training for years, your degree that's in performing arts, doesn't matter because no one wants to see you on camera."
Making matters worse, hip and back injuries closed the door on another career path and ended an abiding love.
"Dance for me was like a soul mate. It was how I breathed," Rodgers says. "So to not be able to breathe, to move, in a way that's so intrinsic to who you are at a soul level was heartbreaking and devastating."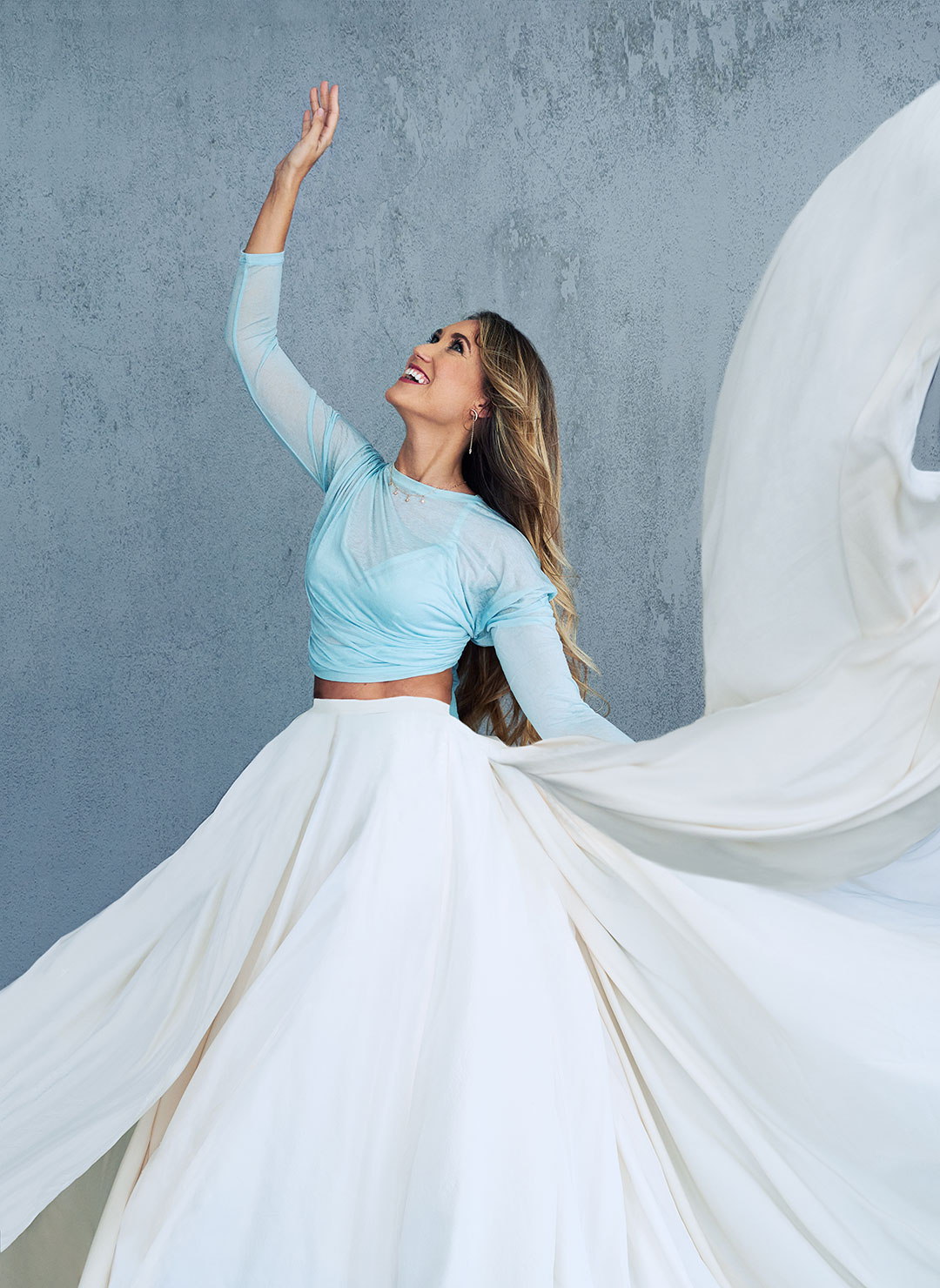 TURNING TO YOGA
Suffering a miscarriage, feeling poorly about her appearance and having her passions curtailed caused the "perfect storm" for Rodgers's mental health, sending her into a deep depression in 2013 and 2014. In her desperation, she wrote a letter to God, and another to her family, and prayed she wouldn't wake up the next day.
"I was just like, 'I'm done, God,' she says. "If there's nothing more than this, if there's nothing else that I can do … .' I didn't feel like I was contributing to society or bringing light to the world at all, and I just felt devastated."
Rodgers had long been interested in yoga as cross-training for dance, so she signed up for teacher training — a decision that brought her back from the brink.
"When I was depressed, I felt like there was nothing else, that there was no way out, that this was just the way my life was," she says. "And through different spiritual practices — prayer, affirmation, meditation, vision boards, all of that — I completely changed the direction of my life."
In 2017, Rodgers started Selah Yoga in Pass Christian, which she has called "a culmination of my life experiences," on a whim. Her husband, Bryan, has a business administration background, and Rodgers could no longer teach dance, "so yoga it was."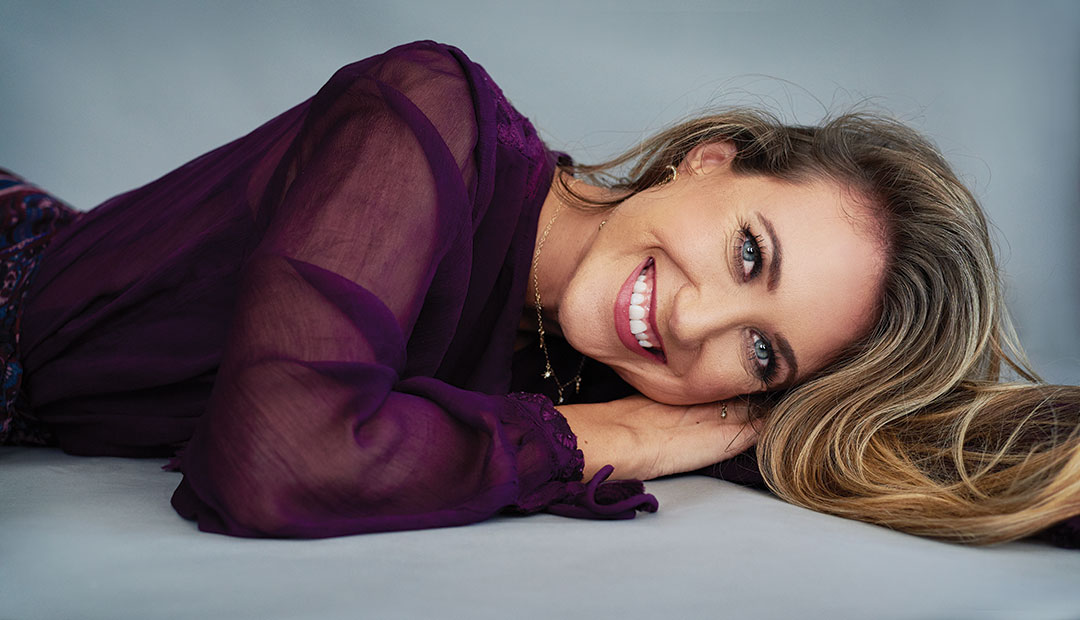 "I wanted to create some place that was inspirational and fun, but also healthy and assessable to a variety of people," she says. "Not everyone can do back bends or handstands, (but) that doesn't mean they can't also enjoy yoga, learn and be challenged. We also teach mindfulness and meditation practices everyone can benefit from, no matter their religious or spiritual beliefs."
Through therapeutic, anatomy-informed yoga and Pilates, Rodgers has made headway in healing her body. She advocates working smarter, not harder, and rejects the idea that being fit requires "beating yourself up" with exercise.
"Mindful movement, and mindful awareness of what your body is capable of and what's best for it in the short and long term, is so important in physical wellness," she says, "and that's really what we try to teach."
Outside of the studio, Rodgers aspires to write a book about how people can use spiritual practices to align their lives. Moments of self-doubt are inevitable, but she is now content with her life path — feeling strong in who she is and proud of how far she's come.
"It's still a work in progress …," Rodgers says. "but there's hope in working on it."
---
HOW RODGERS DEFINES MINDFULNESS
"Mindfulness is being aware and conscious of the decisions we make, including but not limited to our thought patterns, eating habits and emotions. When we make mindful choices, we become aware of thoughts and attitudes that need to change. When we shift in our inner selves, our outer selves and world change for the better as well."
HER TIP FOR STAYING CENTERED
"Have a regular affirmation practice — post it up, wear it on your T-shirt (or) save it on your phone as a reminder throughout the day. (Some of her favorites: "I am enough." "I am love." "I am light.") When needed, she'll also say 'align' and take a deep breath, "which reminds me to line up with God, line up with the flow of the great 'I Am,' and remember I am an extension of him. It also can mean coming into alignment with your truest self, your highest self. It can mean a lot of different things to different people."
HER FAVORITE SELF-CARE PRACTICES
"Reading, speaking kindly to oneself, taking moments for quiet contemplation or prayer. Take naps!"