BLUE DOG SALAD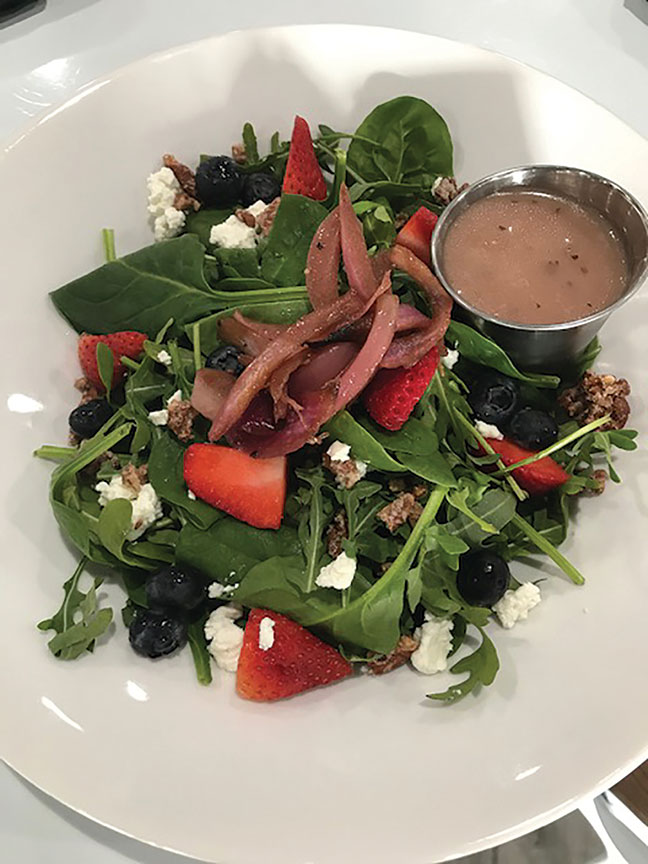 Recipe serves one
2 cups 50/50 mix of arugula and spinach
6-8 pieces of sliced strawberries
blueberries
2 tablespoons goat cheese crumbles
1 tablespoon candied pecans
1 tablespoon balsamic marinated onions
2 ounces raspberry vinaigrette
– Top with a piece of grilled chicken or fresh salmon for that something extra.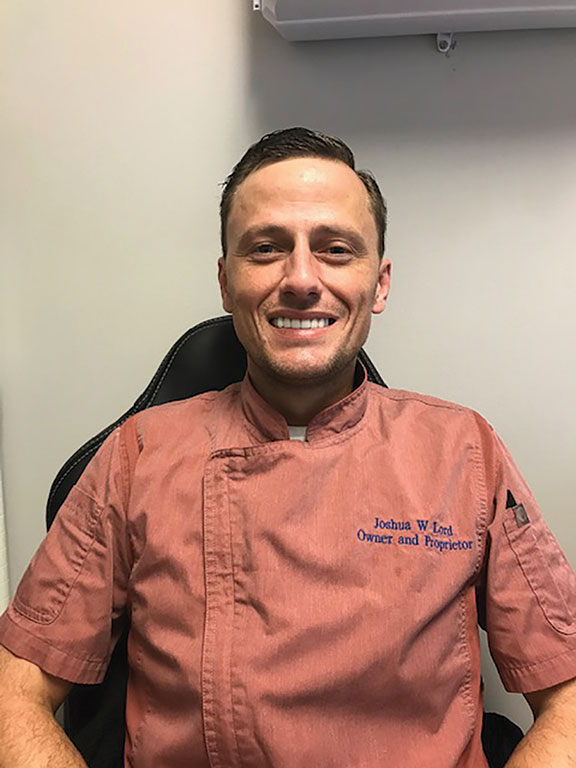 Josh Lord is co-owner of Blue Dog Bistro, the first vegan, keto, paleo and gluten-free friendly eatery on the Coast. In opening the Ocean Springs eatery, Lord says he and his wife, Amber, were inspired by the growing movement to eat healthy — and this tasty, nutritious salad certainly fits that vision.
"This recipe is similar to a salad my mother used to make with a homemade raspberry vinaigrette and the best candied pecans ever," Lord says. "The texture of the pecans with the sweetness of the berries is amazing!
---
SHRIMP MEDITERRANEAN SALAD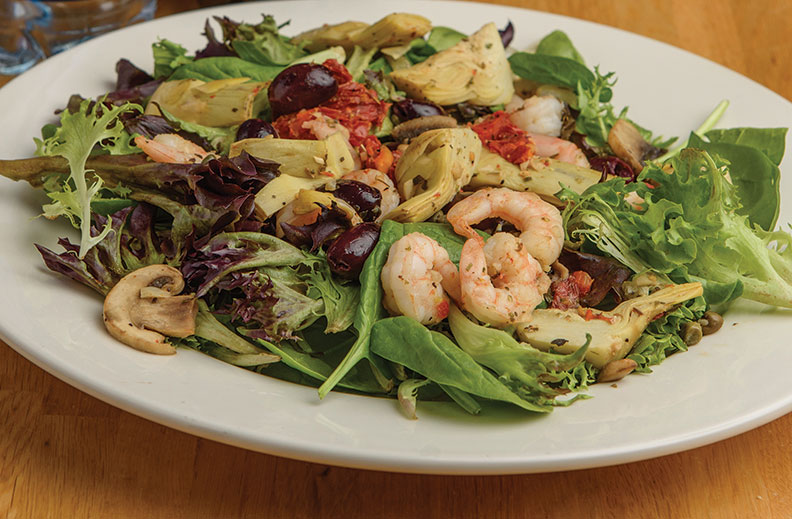 Recipe serves one
4 ounces peeled, deveined shrimp 50/60
1 ounce Kalamata olives
1/2 ounce capers
1 ounce sliced mushrooms
1 ounce artichoke hearts
1 ounce fresh minced garlic
1 ounce sun-dried tomatoes
6 ounces salad greens
1/2 ounce rice flour
1 ounce non-salted butter
1/2 teaspoon salt-free blackened seasoning
– Heat 1/2 teaspoon olive oil in pan. Add shrimp to pan with garlic, and cook over medium-high heat for two minutes.
– Add all ingredients except the salad greens, and toss in pan for another four minutes.
– Serve over greens with dressing on the side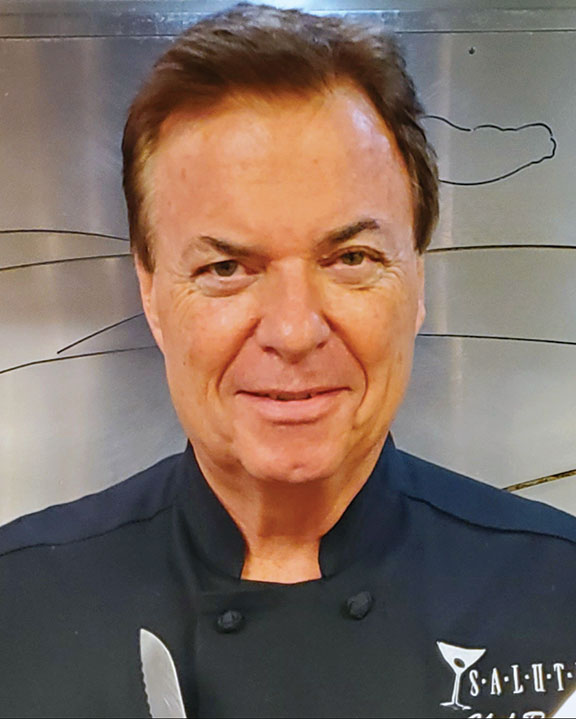 Rob Stinson is an executive chef and entrepreneur who owns Salute Italian Restaurant, which features this healthy, flavorful salad on its "Eat Fit" menu — available for lunch and dinner. Salute is part of the Oschner "Eat Fit" movement, Stinson says, which has gained momentum as an alternative to high-calorie options.
The idea for this salad came from the wedding of an Italian chef's daughter, he adds, "long before a Mediterranean diet was fashionable."
"I love (that) it is freshly seared and served as a warm salad that wilts the greens while you eat it," Stinson says.