Despite some misgivings, Kris Norwood of Chop Shop Beauty and Barber listened to his wife — and took a chance on the "man weave."
"She would always tell me how great it would be for our business if I would do them because no one else was really interested in them in our area at the time," Norwood says of his wife, Jaime, who is a licensed cosmetologist and stays abreast of trends on Instagram. "Many people made fun of the idea, and I didn't really think I could do well with them here."
Jaime prevailed, convincing her husband to take a class in October of 2017. Today, Norwood says he performs five to seven such services per month — with a goal of doing as many or more per week.
"This service is becoming more and more requested," he says. "I think it's because the negative stigma associated with a 'man weave' is diminishing. Men are now just wanting to look good and feel good despite the thoughts and opinions of others."
The man weave is one of many services that Norwood's shop, located in Gulfport, offers to a diverse clientele of men and women of all ages. The business started in 2010, he says, but its history dates back to 2007 — when his wife, then a friend, operated it as a salon called Jaime's Beauty.
Just as she was growing weary of going back and forth between her own salon and others, and decided she didn't want to renew her lease, Norwood and his friend, Cameron Walker, agreed to move in — changing the name to The Chop Shop.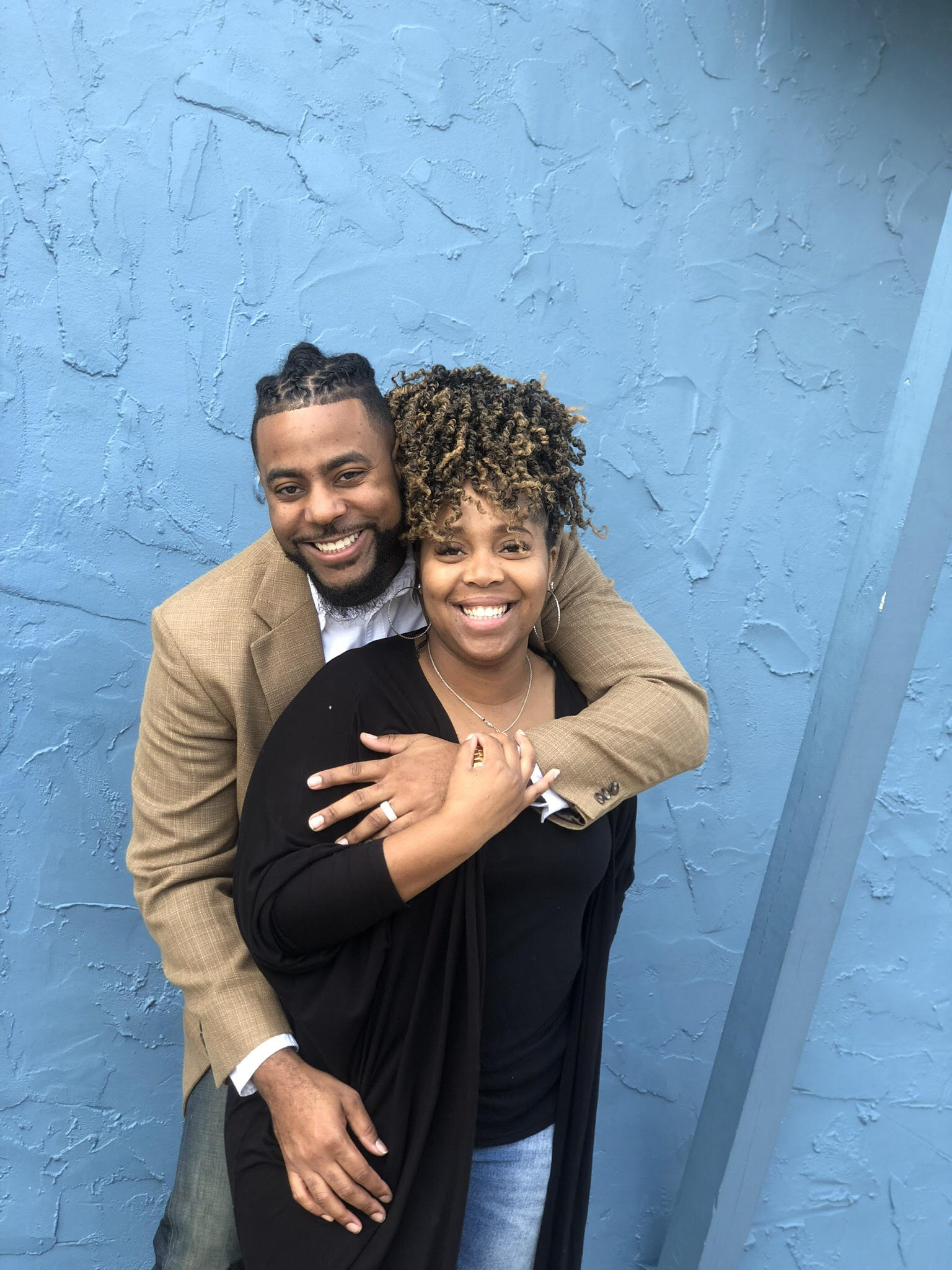 "I had always had dreams of owning my own barber shop, where I could set the tone and create the atmosphere that I always dreamed of having," Norwood says. "One day as I was working in another local salon, I just had the epiphany that I didn't have to work for anyone else if I really didn't want to — and although I was already working in a really nice place, I couldn't shake the dream of owning my own place that I believe was placed inside of me by God."
Norwood starting cutting his own hair in high school, having grown tired of long waits at barbershops and not always being pleased with the result. Other students started asking how much he would charge for his services, he says, "and from then on, I had a love for cutting hair."
Later, as a student at the Mississippi Gulf Coast Community College, Perkingston campus, Norwood recalls cutting hair in the bathroom of his dorm. Now at the age of 31, he takes pride in owning a shop that offers braiding, weaving, coloring and styling for women and an array of barbering techniques for men — including the medically termed cranial prosthesis, or man weave. He notes that The Chop Shop is the only barber shop on the Mississippi Gulf Coast where clients can come for a full man weave.
"Many of my clients request this service as a desire to gain their confidence back and to feel young again," Norwood says. "Some come for a more professional look as they prepare for a job interview, some come to surprise their wives or significant others (for) an anniversary, birthday or special event, and others come just as a single fellow wanting to look their best as they are looking for love."
The shop's most popular type of man weave lasts from three weeks to two months, Norwood says, while the longer-lasting procedures can hold for three to six months and six to 12 months. The longevity largely depends on whether human or synthetic hair is used.
"For years, this type of service has been offered to men in other cultures in the form that many recognize as a 'toupee,' " Norwood explains. "It wasn't until a few years ago that this service has become popular in the African-American community."
Clearing up a misconception, Norwood says barbers and stylists can make a good living — and allow young men and women to be their own boss. The business is special, he adds, because hair professionals have the unique opportunity to act as role models, mentors and even father figures.
"Barbering is more than just cutting hair," he says. "It's ministry to me."
---
IF YOU GO
24 Pass Road, Gulfport
Tuesday-Saturday, 8 a.m.-5 p.m.
Facebook: The Chop Shop Beauty and Barber
Instagram: Norwood_thebarber
Norwoodthebarber.booksy.net
(662) 614-9595