Maridee Bond Mallette was raised on a farm, and her parents owned a riding stable while she was growing up. She worked in the gaming industry for 15 years, but her heart always pulled her toward helping animals. Now the adoption coordinator at Jackson County Animal Shelter, Mallette is a powerful force advocating for furry friends in need.
WHAT ARE THE MOMENTS THAT MAKE YOUR WORK WORTHWHILE?
I never knew how hard it would be working at the shelter. When I first started out, it wasn't the cleaning that was the hardest; it was … having to euthanize animals that I couldn't understand. I realized about two months in that I had to do something. I knew something had to change, and that's when I started posting animals all over Facebook and begging people to help.
At first, I didn't think that I would make it here, but then that's when it became worthwhile because more animals' lives started being saved and the euthanasia numbers started going down. Now the amount of animals adopted has doubled. I give the credit to teamwork.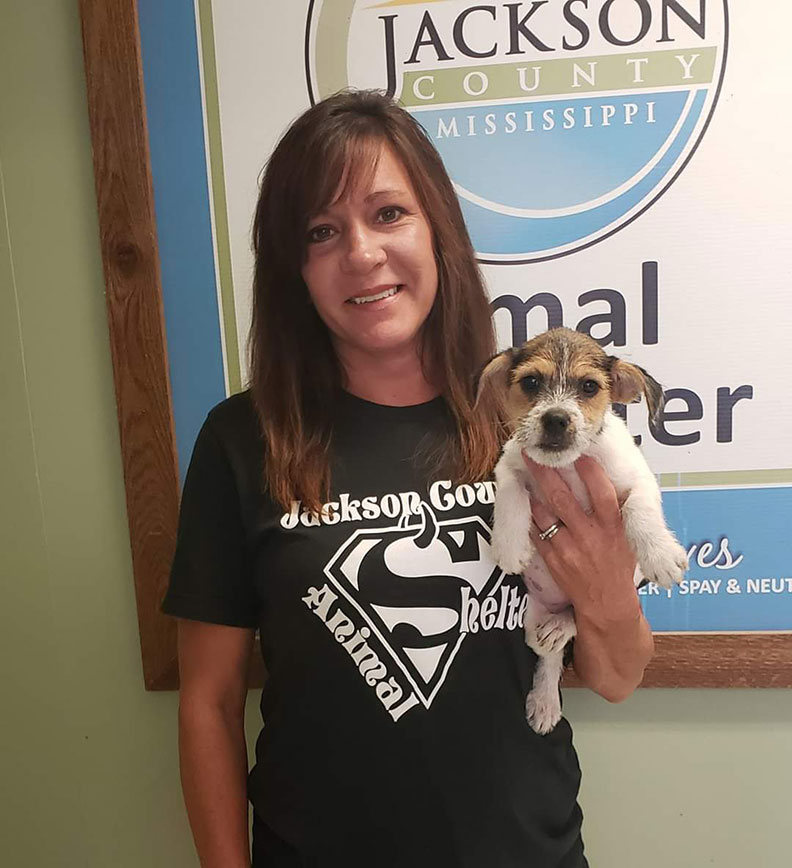 HOW DO YOU DEFINE SUCCESS?
Success to me has several parts. Of course, finding forever homes for homeless pets is always first and foremost, and that's why I'm here, but the community involvement also has grown over the years — and that's what we need. I see more and more people joining us in the fight. The support (that comes) from volunteers, fosters, rescues, donations, adoption events and … the local (media) just makes us more successful.
WHAT IS SOMETHING MOST PEOPLE DON'T ABOUT YOU?
Most people might not know that my brother is Lee Bond, CEO of Singing River Hospital System. He is a hero to me. Ever since we were kids, he always cared about people, and now his passion is helping human lives. I think that's pretty cool because I help animal lives, and we both have a passion that means something to us.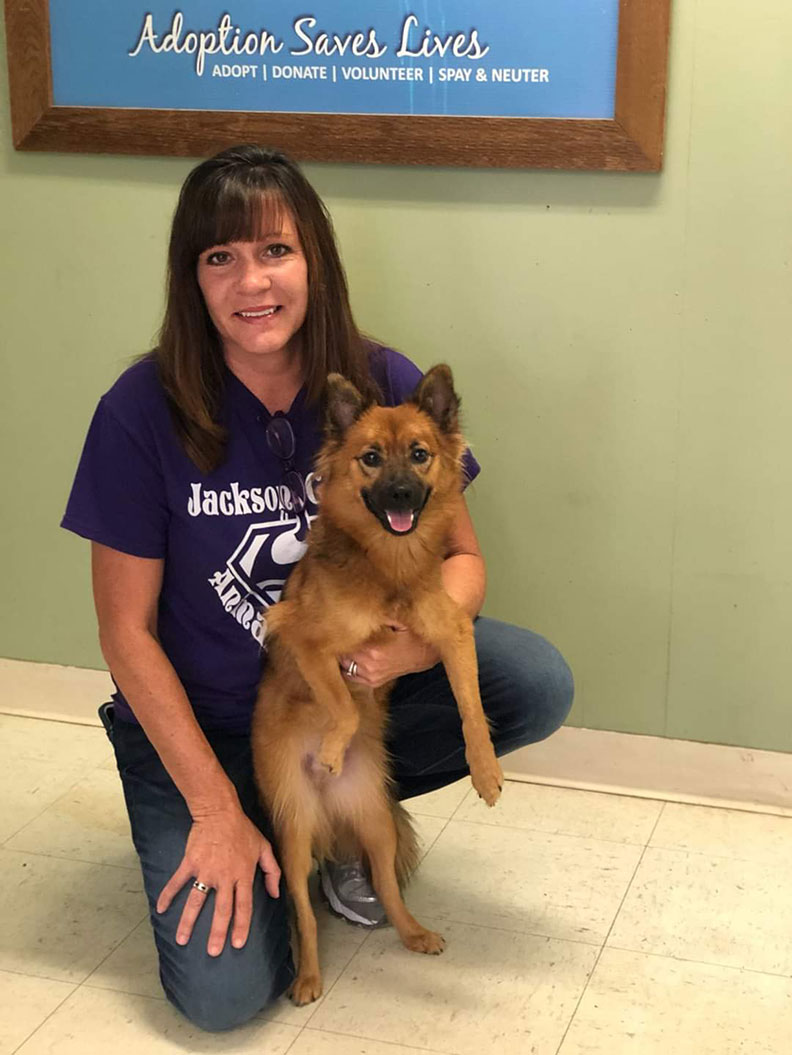 WHERE DOES YOUR PASSION FOR YOUR WORK COME FROM?
I didn't realize when I started at the shelter how sad it would be — the amount of animals coming in surrendered, stray, abandoned, abused and neglected. So I started posting more and more animals, telling everyone I knew, building up my Facebook friends and starting new pages like the Jackson County Animal Shelter business page. Now we have over 17,000 followers. Finally, after almost three years of being caretaker, my passion got me promoted to adoption coordinator.
My work is important to me because I believe animals deserve a chance at a wonderful life, not to be ignored or pushed aside. You've heard the saying "It's just a dog" or "It's just a cat." That's not true at all. Animals have a heart and soul and feel things just like we do. That's why I keep fighting for them.
WHAT ELSE DO YOU WANT READERS TO KNOW ABOUT YOURSELF OR YOUR WORK?
My job is a rollercoaster ride every day, and I've seen it all here at the shelter. I've seen horrible cruelty. I've seen death. I've seen joy when an animal is reclaimed and happiness when a pet gets a new home. I love my job and wouldn't trade it for the world, but some days you don't know if you can take another minute of seeing the animals come in that no one wants; then you have to snap out of it and remember what it's all about. It's about the animals. So you push through another day, and when you see a scared dog or senior dog get adopted because you tried, it's the most rewarding feeling.
---
WANT TO HELP?
The Jackson County Animal Shelter is located at 4400 Audobon Lane, Gautier, and can be reached at (228) 497-6350. Information about volunteering, donating, adopting and more is available at www.co.jackson.ms.us/165/Pet-Adoptions.
Adoptions carry a $50 fee, which includes a free health exam, initial vaccination, preventative worming and spaying or neutering (age dependent). Adoptable animals are featured on the shelter's website and at www.facebook.com/ AdoptableAnimalsofJCAS