Story and photos by Kate Magandy Holzhauser
Gulfport's El Agave restaurant is famed for its award-winning blood orange margarita, so in honor of Cinco de Mayo this month, we asked owner Mercedes Carranza how to prepare the perfect margarita cocktail.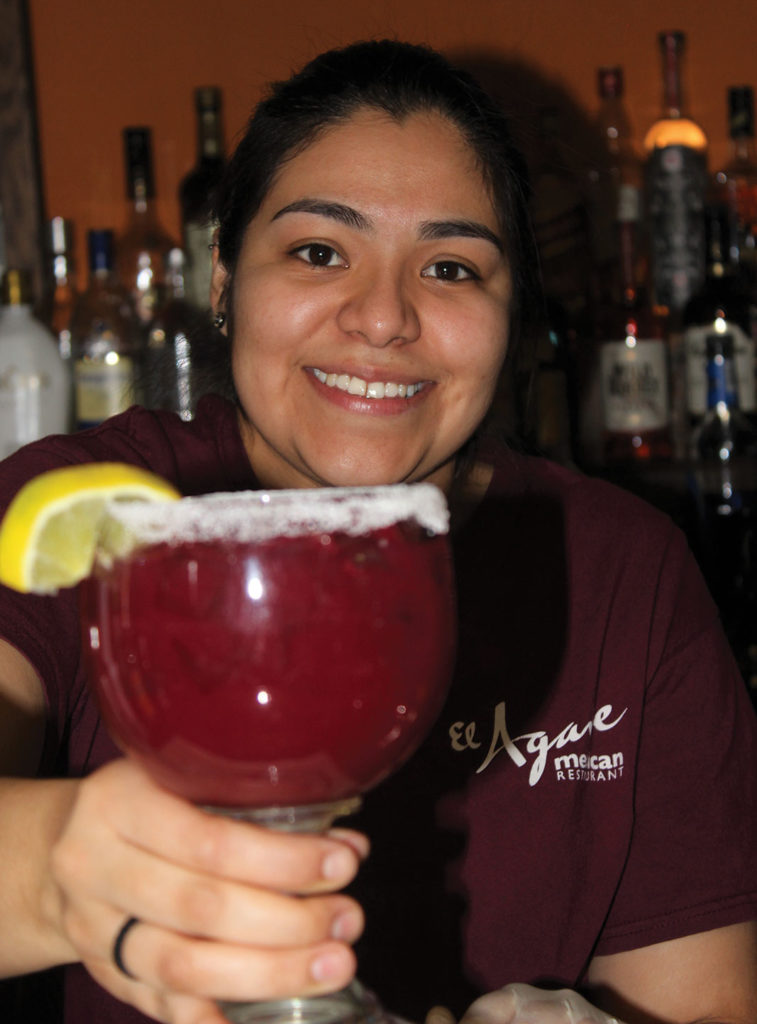 Carranza recruited a member of his staff, Joana Alvarez, to demonstrate how it's done
The "perfect" margarita is the Agave Royal margarita, which starts with top-shelf tequila. For Carranza, that's Don Julio 1942 premium tequila, but any high-quality tequila may be used. Here's what you need to create the delicious drink:
AGAVE ROYAL MARGARITA
• Two lemons, juiced
• One lime, juiced
• 1 ½ ounces Don Julio 1842 tequila (or any other good tequila)
• 1 ounce Grand Marnier
• 1 ounce triple sec
• 4 ½ ounces blood orange juice
Put ingredients in a shaker and mix. Pour over ice in a salt- (or sugar-) rimmed glass and garnish with a lime wedge. Enjoy!