Crystal Cagle believes that fashion is for every body — regardless of size or shape.
"A great outfit has the power to make a woman feel confident," says Cagle, owner of Moxie Shop, "and we believe in wearing what makes our souls happy!"
Cagle's business, which started online in April of 2018, was born of her own struggle finding cute clothes for her curvy frame. She never shopped at local boutiques because they didn't carry her size.
"Then I came across a boutique in north Mississippi that had a great curvy selection, and that was it," Cagle says. "I knew I needed to provide this in my area."
Cagle holds a bachelor of fine art degree in graphic communication from The University of Southern Mississippi and worked in advertising and marketing for 15 years within the casino and healthcare industries. From design to media buying to social media management to event planning, "I've done it all," Cagle says — and now she can add entrepreneurship to the list.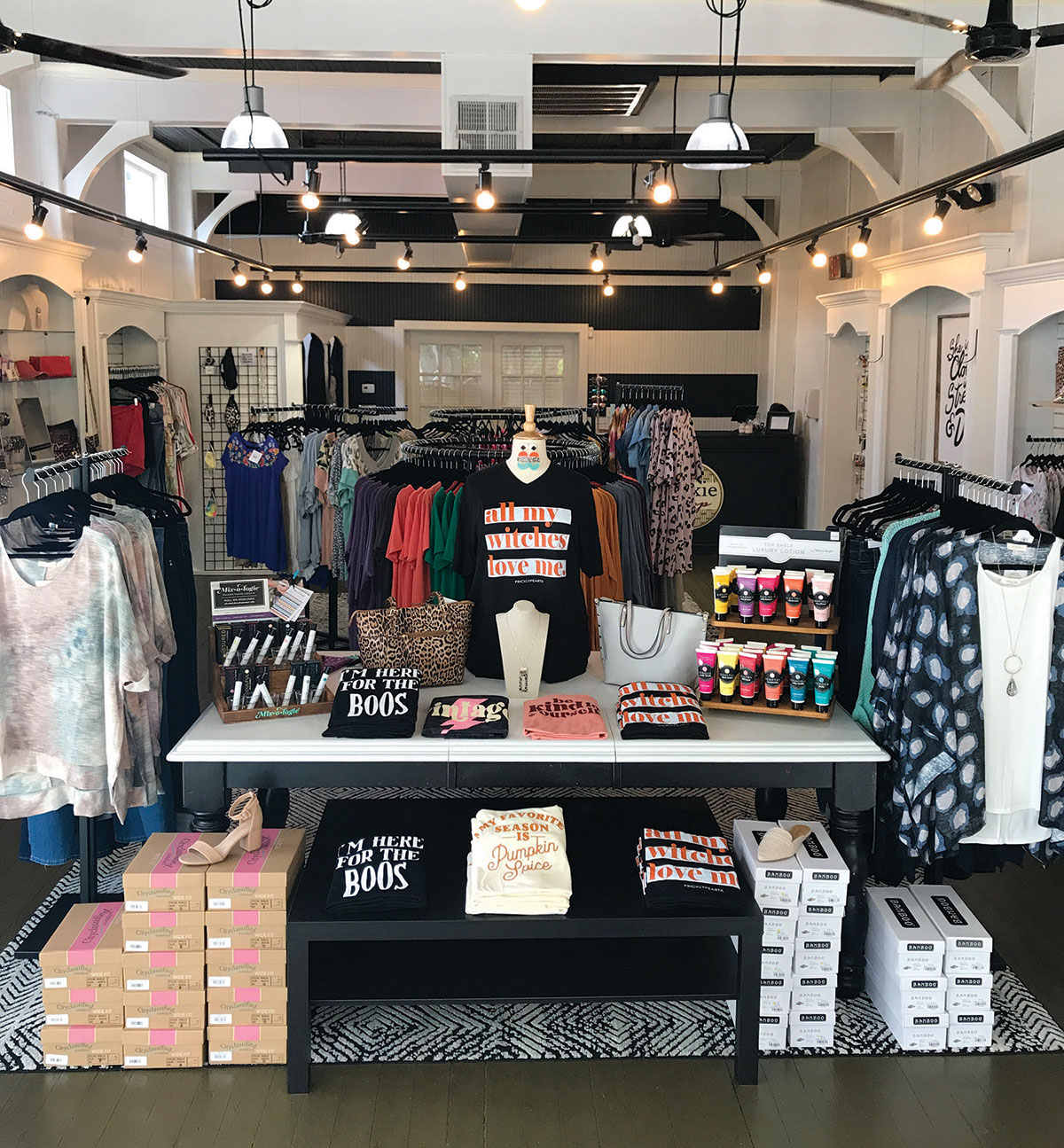 She opened a small storefront in Ocean Springs — where she grew up — in November of 2019, and she relocated to her current storefront downtown in July of 2020
Because her business started online, Cagle says closing her doors during the pandemic was a pretty smooth transition.
"During that time, I started a weekly live sale on Facebook called Girls' Night, which was a great way to show customers our new items while also staying in touch and checking in each week," she says. "Now that the storefront is open again, we make every effort possible to keep our space safe for our customers."
Those customers generally are women size 12-24 looking for trendy and affordable apparel, as well as ladies of any size shopping for shoes, accessories and gifts. Cagle's passion for her work is fueled by a desire to fulfill a need in her community.
"It is reinforced with every face that comes through our doors," she says, "or every time someone says how grateful they are that we provide their size."
The size range sets Moxie Shop apart, according to the owner, as well as unparalleled customer service. Moxie, by definition, means a force of character, determination or nerve — and Cagle and her team are determined to give patrons an extra shot of self-confidence.
"I want my customers to be bold every day," Cagle says, "and I hope that I help in that regard."
---
IF YOU GO
636 Washington Ave., Ocean Springs
Monday-Friday, 10 a.m.-6 p.m.
Saturday, 9 a.m.-5 p.m.
(228) 215-0068
www.moxieshopplus.com
Facebook/Instagram: @ moxieshopplus