Photography by Brian Pearse Photography
Tammy Lee of Ocean Springs doesn't go all out decorating for Christmas to please herself. In fact, she'd be happy just trimming her small metal tree.
"Mostly, I decorate and make our home festive for family and friends," says the wife, mom and office administrator. "I want to give them the joy and excitement of Christmas and create magical memories."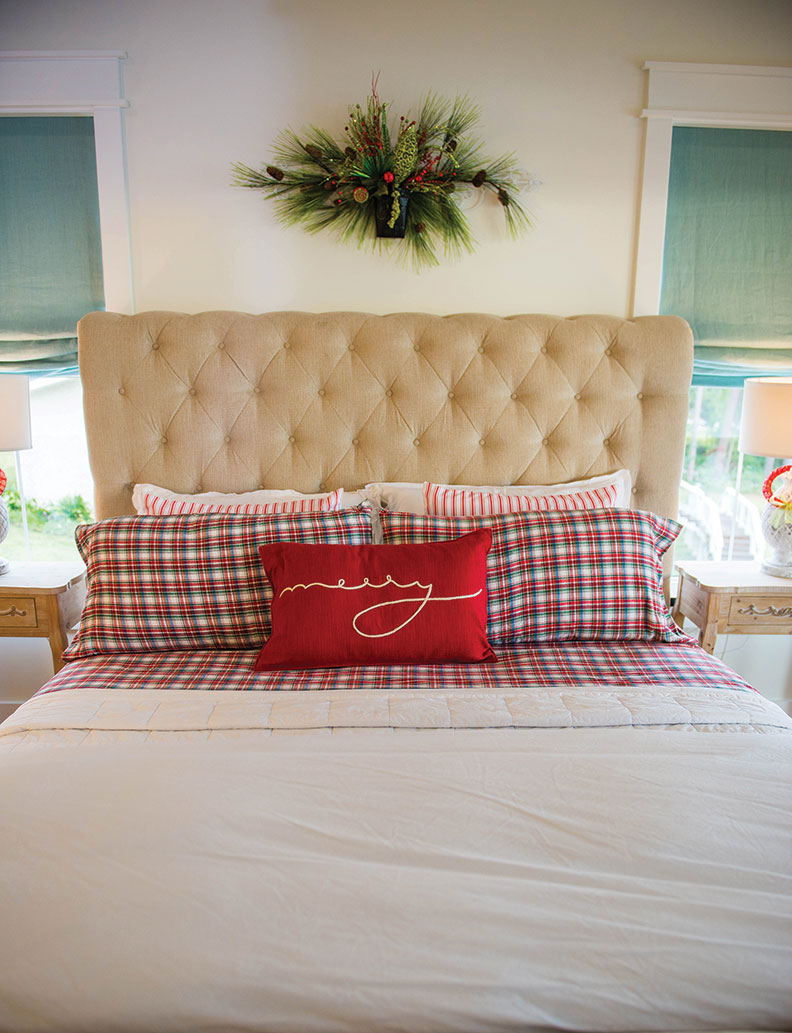 Lee shares her home at 14109 El Camino Real with her husband, Scott, a mechanical engineer; and daughter, Sydney Harris, owner of Magnolia Rae Boutique. When getting her home holiday ready, she tries not to stress about the details or meeting a deadline.
"Instead, I roll with the punches and enjoy the season with family, friends and a nice bottle of wine," says Lee, who also is mom to Brandon Lee, a Nashville-based engineer, and Brittany Lee McElhaney, a nurse practitioner living in Ocean Springs.
Lee starts stowing fall decorations the weekend after Thanksgiving, and then she evaluates which furniture must be moved, where decorations will go and what she'd like to change from years past.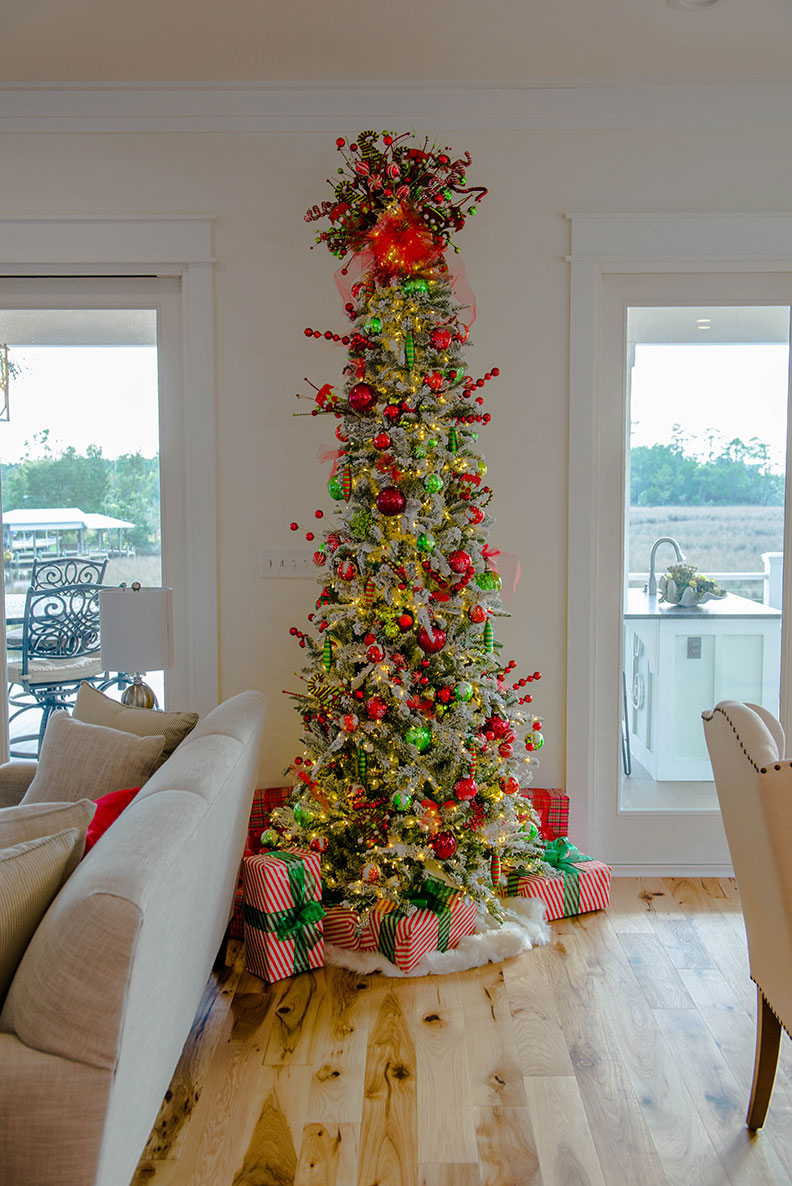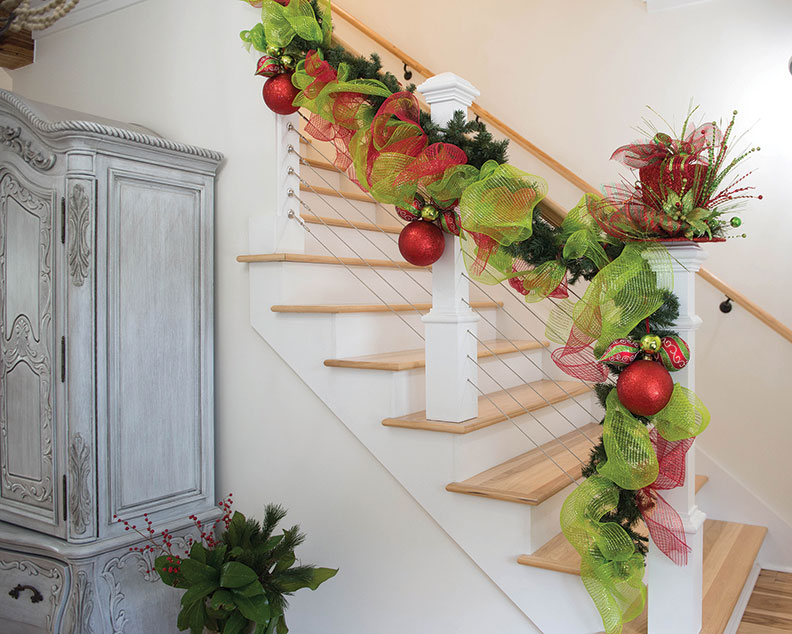 "Last but certainly not least, I think about family gatherings and parties that we will host," Lee says. "I want to make sure our home isn't so overwhelming with décor that there isn't room to mingle."
To help execute her vision, Lee trusts Ray Ebberman, owner of Ray's Interior Design Co./ Ray's on the Avenue. While her holiday look incorporates a traditional red-and-green color scheme, she likes to add some whimsy and play with shades like lime green.
"Tammy and I have been brainstorming the Christmas décor for several months," says Ebberman, who collaborated with the couple on their home for two years — from concept to construction. "The Lees and I enjoyed the creative sides of working together to create their dream home."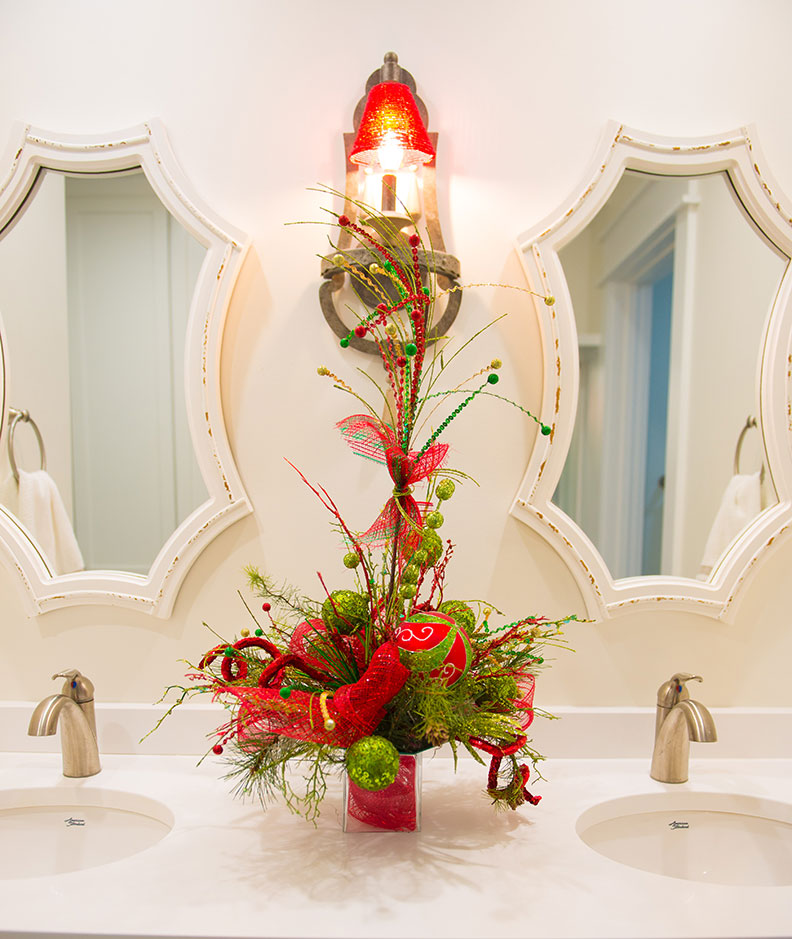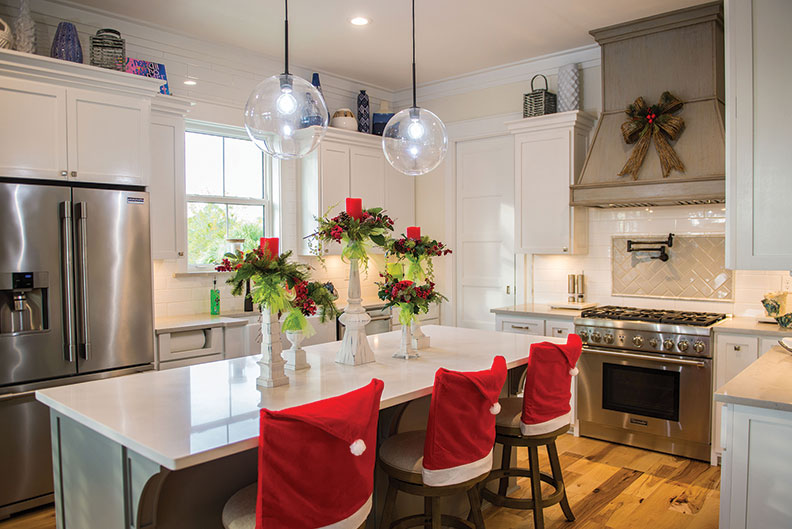 An avid cook, Lee says she is especially fond of the kitchen.
"For me, a beautiful centerpiece on our kitchen island makes me happy," she says. "This is the hub of our home and where family and friends gather around making those cherished memories. I also love to see our dining table decorated with an elegant centerpiece and a beautiful place setting."
When guests arrive, they are greeted with a wreath on the front door — an element Lee says offers a warm welcome to those stopping or driving by. Each year, the Lees host several Christmas parties and impromptu get-togethers for family and friends.
"Planned or not, there is always plenty of food, drinks and laughs to be shared," she says.