Besides protecting walls against messes and moisture, a backsplash is a simple way to give your kitchen personality and bring it up to date. Not sure which style is for you? These 2020 trends can help spark your creativity.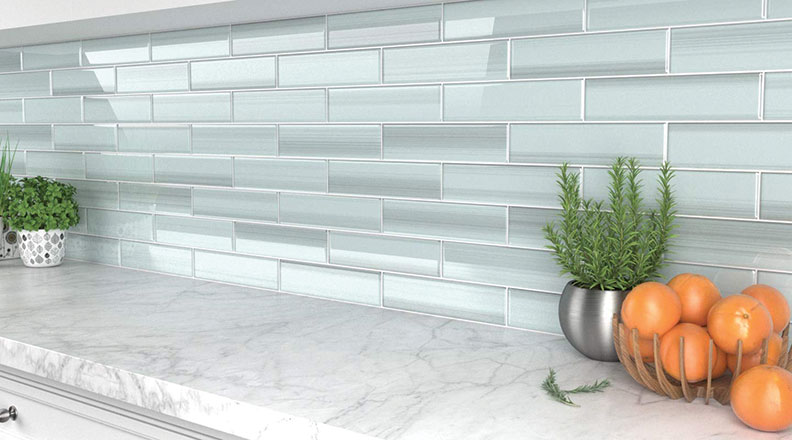 SHINE ON
Mirrored, glossy and metallic finishes are a growing trend for kitchens in general. They reflect light, making any space feel bigger and brighter. For those seeking just a touch of drama, this option is a winner. Vesper glass subway tile from Bodesi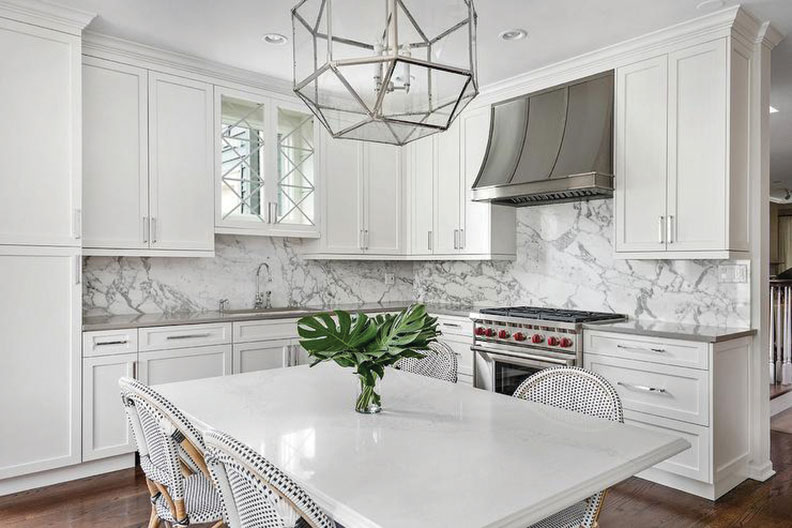 GO BIG
Standard-sized tile backsplash has stood the test of time, but larger slabs are gaining popularity. Using oversized pieces of quartz, marble or stone, or even choosing larger subway tile, can give a kitchen greater impact. It also can be easier to clean (goodbye, grout!) and appear posh without a huge price tag. Carrara 12-inch-by-12-inch natural stone field tile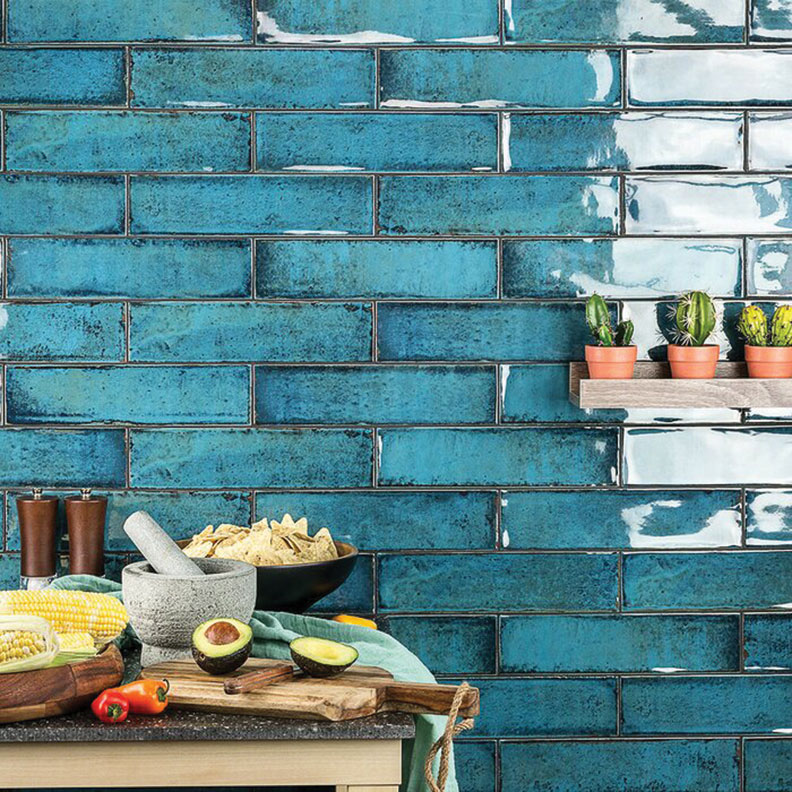 EMBRACE BOLD COLOR
As the central gathering area of your home, your kitchen should make a statement. There's a time and place for gray, white and beige, but a more daring choice can be a welcome personal touch. Moze 3" x 12" Ceramic Subway Tile
TAKE IT TO THE CEILING
Who said backsplash had to end at a certain place? Take advantage of your home's height by extending your backsplash beyond where it's "supposed" to be, and watch it become an interesting focal point.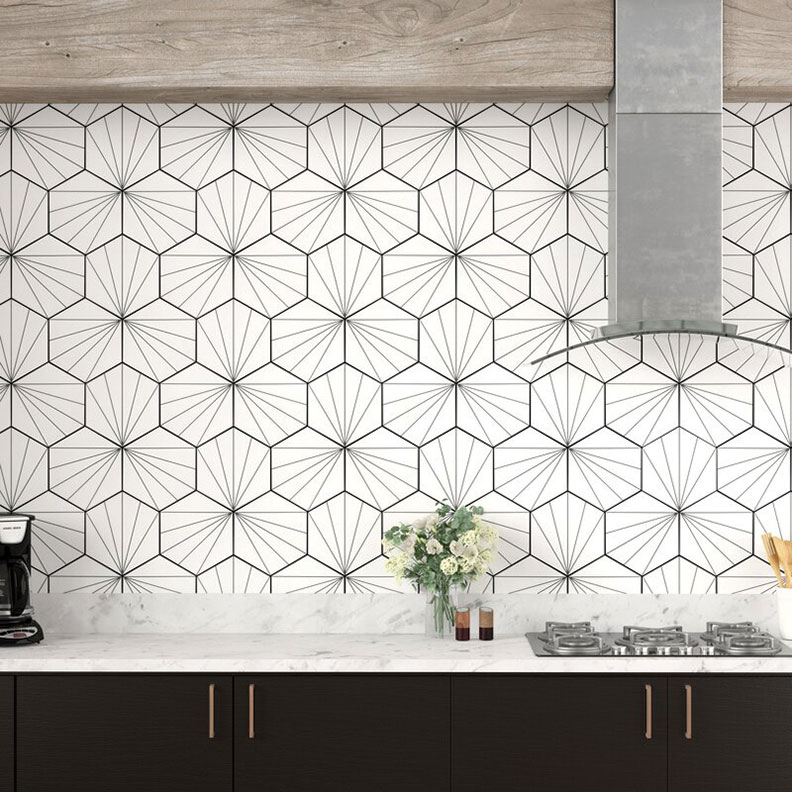 TRY ALTERNATIVE SHAPES AND MATERIALS
Why settle on traditional, ceramic rectangles when your options are endless? If you want your kitchen to stand out, consider an unconventional pattern or material; how about a mosaic, or a one-of-a-kind design in tin or reclaimed wood? The only limit is your imagination. Misha Hex 9-inch-by-10- inch porcelain mosaic tile