Krystal Ben is a woman of many titles: wife to husband Maurice Ben; mother to two daughters, Taylor, 8, and Joy, 3; and owner of Hair Fetish Beauty bar in Biloxi and Wiggins. Wearing many hats means Ben doesn't have much time to get ready, so she relies on these go-to items to look and feel her best in a hurry.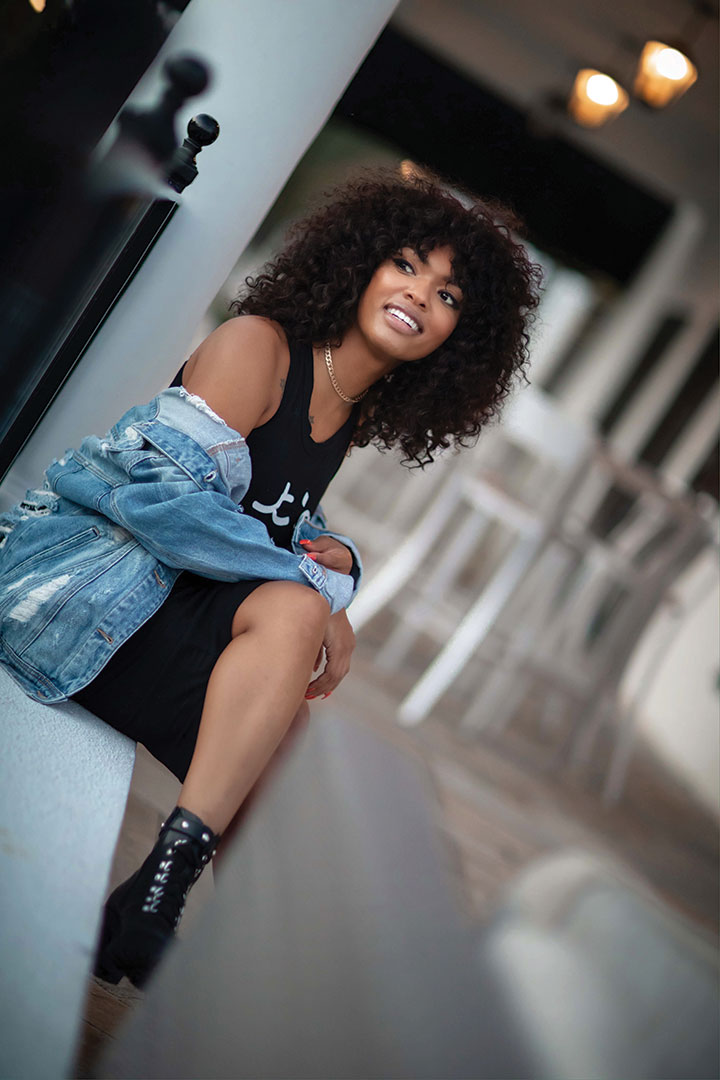 NYX MATTE PRIMER
This is perfect for someone who has oily skin. If I were dealing with oily skin and humidity without this product, I would be super shiny throughout the day.
MAC STUDIO FIX
The coverage is amazing and light; I love the fact it doesn't take much. It's also a powder, which is great.
KERA CARE STYLING WAX STICK
If you struggle with flyaways, here you go, sis. This is a must have if you hate dealing with those little, stray strings of hair that have a mind of their own. This product definitely will tame them.
BARE MINERALS GLOSS IN COLOR BRILLIANT
This is my all-time fave natural lip gloss. I love a good nude because you can dress it up or down and slay any occasion.
MAYBELLINE GREAT LASH
Every woman has that one little thing that makes her feel pretty, and this it for me. Mascara is one of the simplest ways to glam up your everyday look.
J'ADORE EAU DE PARFUM
J'adore Eau de Parfum by Christian Dior is a fragrance that will turn heads the moment you walk into a room. This is one of my favorite scents, as it is soft and subtle.
BAYOU BANGLES, EMBRACE HANDMADE JEWELRY BY MC
These babies are the perfect arm candy. I love that I can dress them up or down. Did I mention they are stackable? These are my all-time fave bangles.