Breast cancer affects guys, too.
Approximately 2,600 new cases of invasive breast cancer will be diagnosed in men in 2020, according to The American Cancer Society. And for every woman battling the disease, there are husbands, sons, fathers, brothers and other male loved ones fighting at her side.
That's why participants in the American Cancer Society's 2020 Real Men Wear Pink campaign on the Mississippi Gulf Coast are committed to raising funds and awareness for the cause. Mallory Hill, director of communications for the American Cancer Society, South Region, says 29 outstanding ambassadors have signed on for this year's campaign.
"This distinguished group of community leaders raises awareness and funds to support the American Cancer Society's breast cancer initiatives – and to help us save more lives than ever before," Hill adds. "Aside from the fundraising aspect, each ambassador is tasked with wearing pink every day throughout October."
Last year's group, led by the late, beloved radio personality Kipp Greggory, raised over $94,000. This year's ambassadors, chaired by his daughter, Stormi Knippers, are aiming to raise $150,000.
"Every dollar raised helps the American Cancer Society save lives from breast cancer through early detection and prevention, innovative breast cancer research and patient support," Hill says.
"Thanks to the passion of our Real Men Wear Pink supporters, we're able to make a huge impact on the mission to end breast cancer."
The ambassadors' efforts are more important than ever. According to LaWanda Jones, community development manager for the American Cancer Society, the organization's research budget is in jeopardy for the first time in its history.
"Deep cuts in our research funding could mean a generation of cancer research lost, including breast cancer research,"
Jones says. "For cancer patients, this may dramatically alter the availability of lifesaving treatments. Support from the community for campaigns like this can help us overcome this crisis and move forward in this fight."
Normally, Real Men Wear Pink would start with an in-person kickoff, but the Aug. 27 event was held virtually to ensure participants' health and safety. Each ambassador is challenged to raise at least $2,500.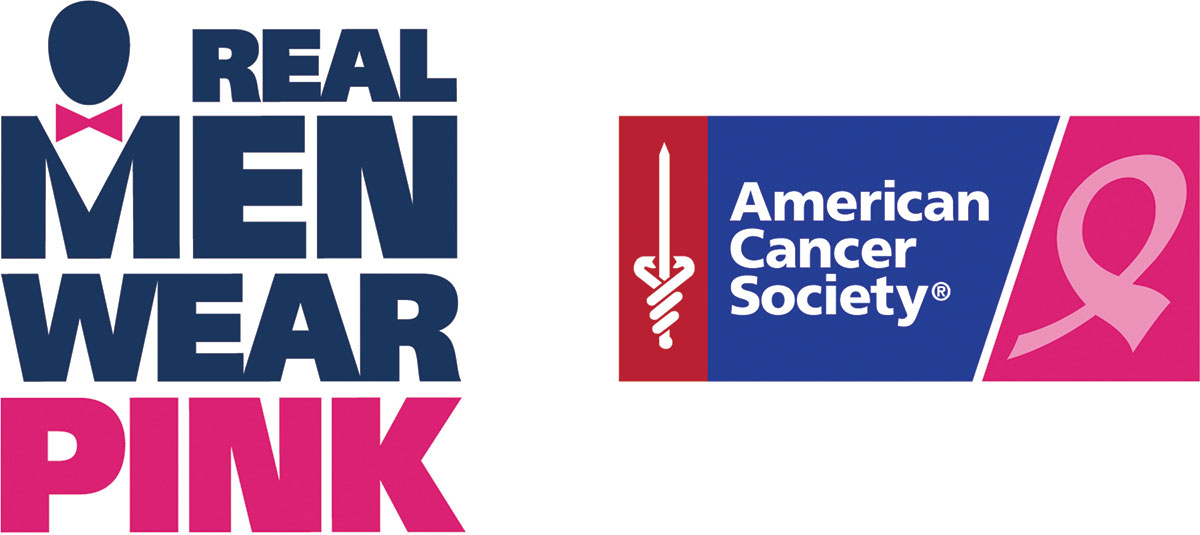 "Real Men Wear Pink has always been a unique campaign, given the fact that it involves the ambassadors raising funds in many different ways," Hill says. "Some focus on Facebook fundraising while others may focus on email campaigns. And, of course, there are some who like to hold intimate gatherings with family and friends in an effort to raise funds."
To support a Real Men Wear Pink ambassador, visit www.realmenwearpinkacs.org/gulfcoastMS.
Hill notes that the annual Making Strides Against Breast Cancer event also will look different in 2020. The Hunt for the Cure, set for Oct. 17, will be designed as a car-based scavenger hunt. For more details or to get involved, see www.makingstrideswalk.org/msgulfcoast.
---
Real Men Wear Pink Ambassadors:
Gary Barton, Lodging & Leisure Investments LLC
Mitch Bauman, VIMH Creative
Jeremiah Blackwell Jr., Phi Beta Sigma-State of Mississippi
Brian Keith Brown, Oceans Behavioral Healthcare
Turner Colvin, The Cypress Taphouse
Keith Davis, Mississippi Department of Public Safety
Mayor Shea Dobson, city of Ocean Springs
Wes Dunn, Uniphar Group dba Durbin USA
Leland C. Dunning, SAAD Home Healthcare & Hospice
Jeremy England, Speed, Seta, Martin, Trivett & Stubley LLC
Kevin W. Felsher, state of Mississippi/ Coldwell Banker Commercial Reality
Brian Gerych, JCM Global
Kenny Glavan, city of Biloxi/Lodging & Leisure Investments LLC.
Andrew Hinkebein, U.S. Senator Roger Wicker's office
Mayor Billy Hewes, city of Gulfport
Scott Holden, Lodging & Leisure Investments LLC.
John L. McCarty III, Hope Credit Union
Christopher Montgomery, Hair Fetish Beauty Bar
Jeff O'Keefe Jr., Bradford-O'Keefe Funeral Homes
John Russell O'Neal, Bishop Insurance Agency
Jonathan Pace, NCR
Randy Richardson, Power Mark Properties
David Sabbatini, Sabbatini's Paint and Body Shop
Douglas Sellers, Iron Works Gym
Mayor Mike Smith, city of Waveland
Laurin St. Pe', Singing River Health Systems
Steve Picard, HCSD
Jim Tabor, WLOX-TV
Kiowa Walley, Antonian Salon