Many of us can't wait to have the ultimate spa experience again — the feeling of relaxation and mindfulness in a place where design has created a functional, yet emotionally soothing, environment. This can easily be replicated in your own home. Here are some suggestions for using design and decor to create a spa-like bathroom at home.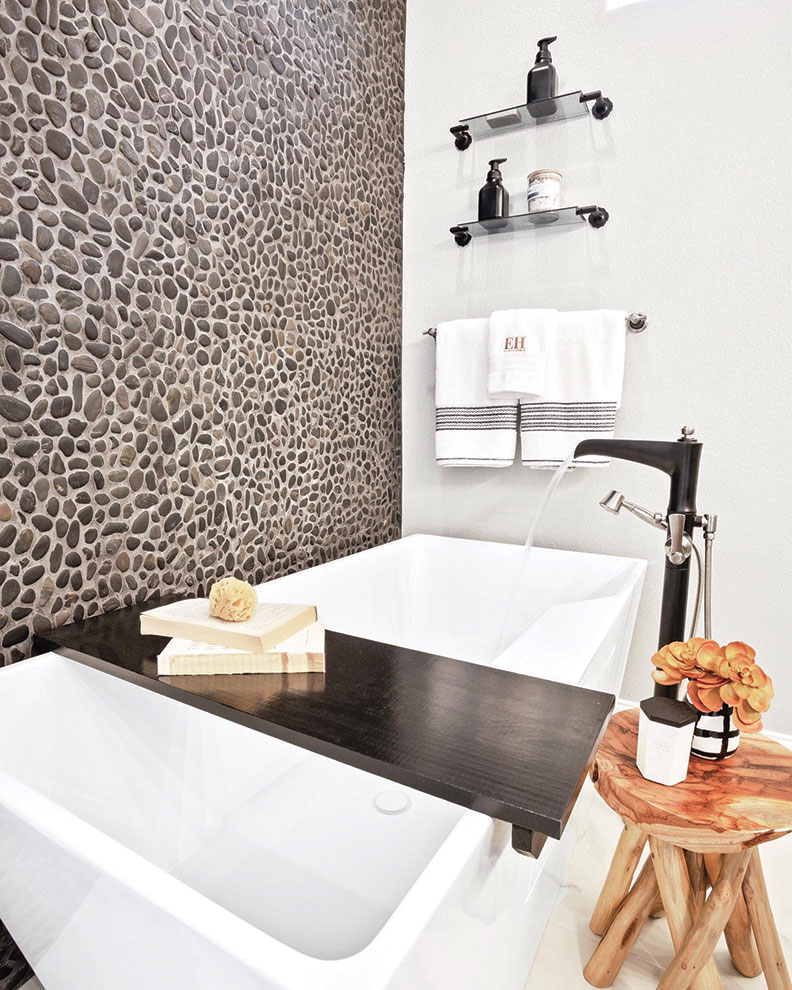 COLORS
It's no surprise that color is an easy way to replicate the spa experience in your own home. Soothing colors are proven to make you feel calm and relaxed. White is a huge trend — and what a better way to begin your experience than in a crisp, clean room? Blue is equally popular, and research shows that looking at the color blue can produce chemicals in the body that promote calming feelings.
Think light and fresh when choosing your paint color. Looking for something unique? Try a soft blush color mixed with whites and some fresh greenery, and you can achieve a very trendy spa bathroom.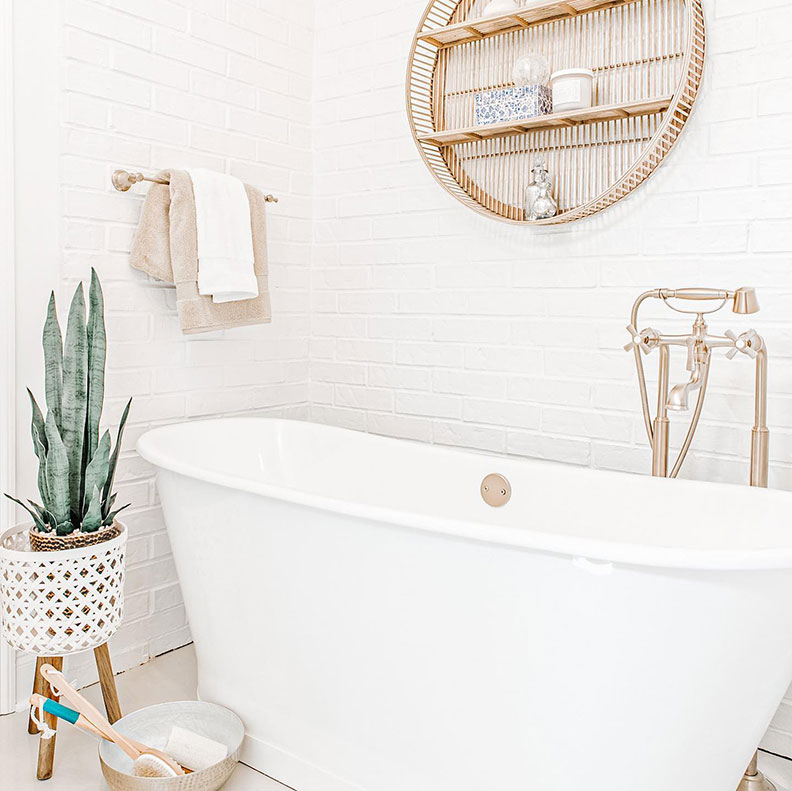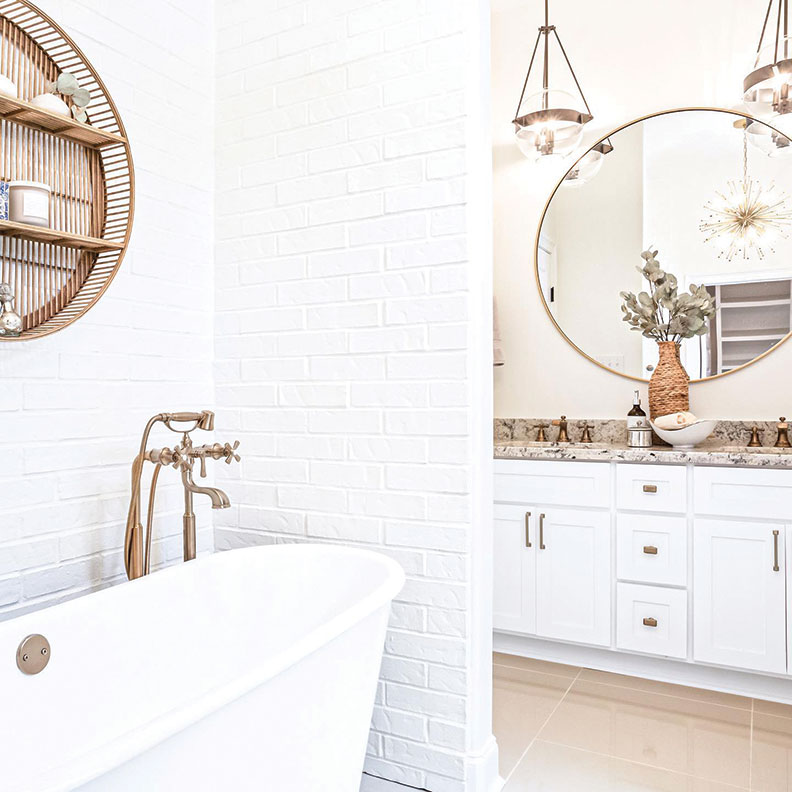 TUBS
Set the scene around your bathtub. I love to use a clean, lined bathtub caddy. Keep the accessories simple on top, such as an organic soap bar and a wooden bowl full of your favorite bath salts. Have a fluffy white towel nearby and a garden stool for your favorite lotion or candle.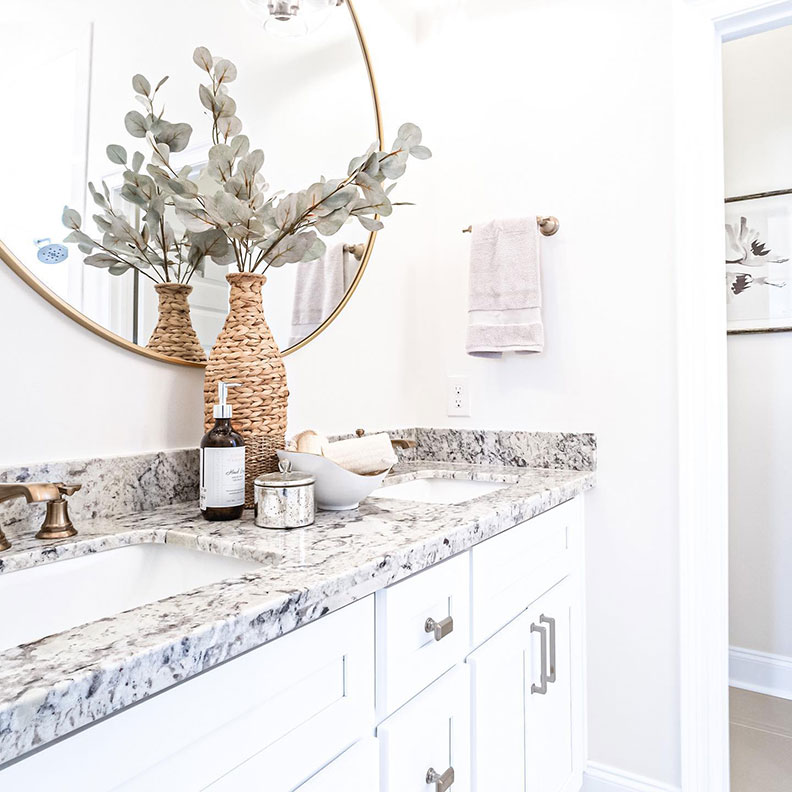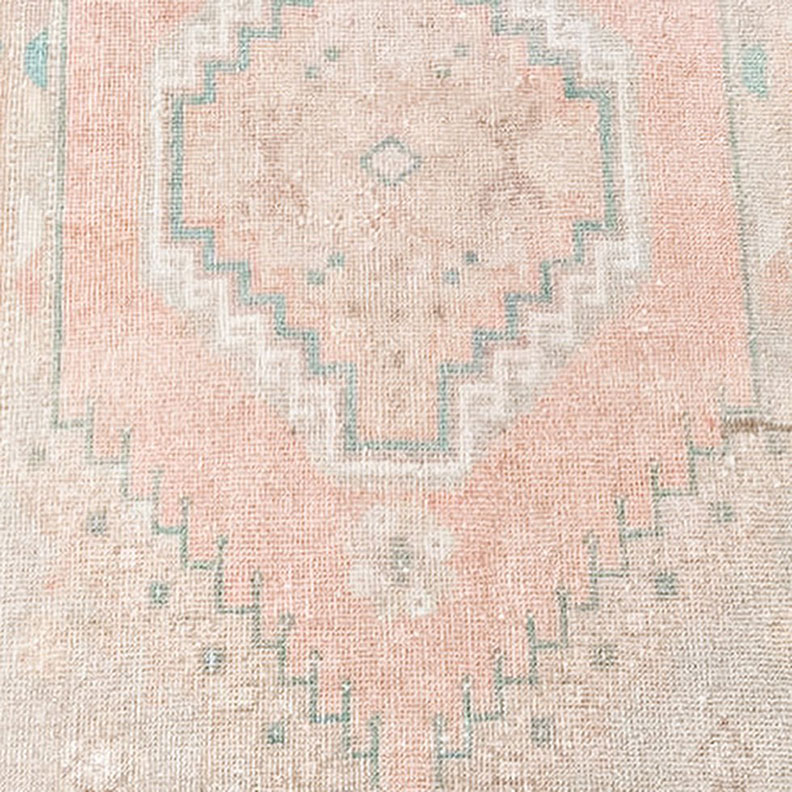 MATERIALS
Using organic and natural materials wherever possible is one of my favorite things to do. I love to mix in rattan, wooden bowls, eucalyptus and even a few unique objects like a gorgeous storage box and a glass ball. I love to add color and texture with a carpet runner.
So, light your favorite candle, breathe in the scent of fresh bath salts and slip into your tub. Don't forget to have your soft, plush robe and slippers ready for when you're ready to sit back and relax. Bonus: if you have space for an incredible chair or bench, don't forget to use it. There are many performance materials available to incorporate into your bathroom as well.
---
Adrienne Elliott is an interior designer, fashion enthusiast, wife and mom to three girls. Learn more about her at adrienneelliott.com or follow her follow her on Instagram (@adrienneelliott___) for design tips and trends.